The world doesn't need another car brand. Lynk & Co is different. The global car brand has set out on a journey to revolutionize mobility forever. What can be best described as a streaming service for mobility, Lynk & Co gives its members access to an innovative car on a flexible basis, with the ability to share it with family, friends, coworkers, and the community in general.
In this article, you'll learn how the Lynk & Co PR team keeps up with the company's rapid growth, through the use of beautifully branded newsrooms and the pr.co platform.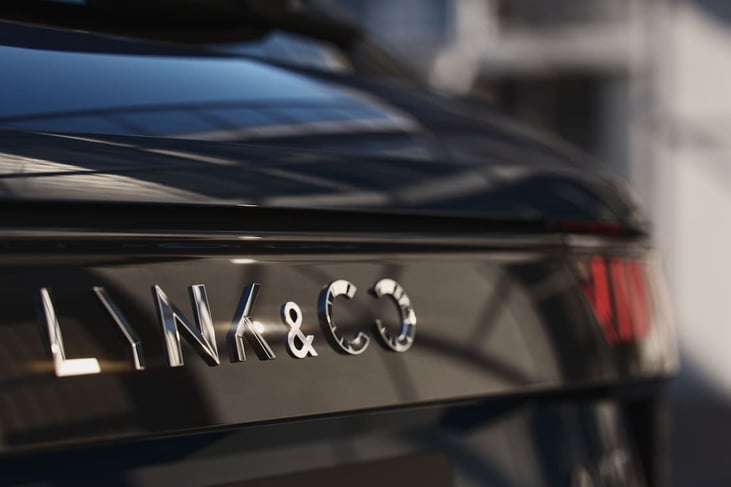 Meet Lynk & Co
The average car sits still for 96% of its existence. That's a big price to pay for something to be sitting in your driveway. Having that many cars on the streets is not only harmful to the environment, or our wallets, for that matter. Lynk & Co believes they can transform mobility and encourage the efficient use of resources by using smart technology and clean design.
For €500,- a month, Lynk & Co members get a brand new car, insurance and maintenance costs included. If users decide to share their cars with their community, their monthly costs are reduced significantly. Lynk & Co promises to make the process easy as well. That means no pushy salesmen, no fine print, and no more waiting around at dealerships. This membership model not only caters to new generations' preferences, it also fosters community relationships, and helps keep cars out of the streets to make cities greener.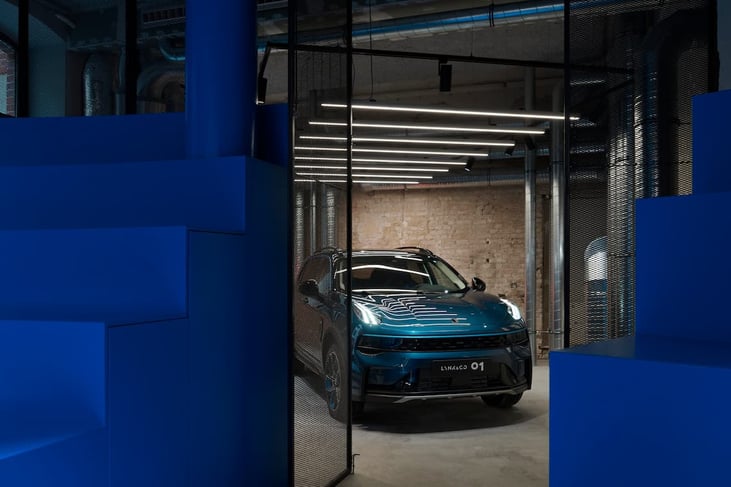 This year alone, Lynk & Co has already hit its goal of acquiring 9,000 members. In total, they currently serve more than 27,000 members across Europe — and their journey is just getting started.
Challenge: how to build a hub for all press assets
"Pretty early on, we knew we needed a place to gather all of our information, somewhere we could publish our most recent news, but also backlog our older press releases." says Kajsa Apelqvist, Communications Specialist at Lynk & Co. "When we first got started, we were doing a lot of personal outreach to journalists, but we still needed a place to refer back to. That's when we figured we needed an online newsroom."
"To keep up with our company's growth, we needed to get started quickly. One of the options was to build our own newsroom so that we could control our branding. As a brand with a bold visual identity, we always think about how we present ourselves in every instance where we have contact with a customer or a journalist. Therefore, having a site that looked like an extension of our brand was important."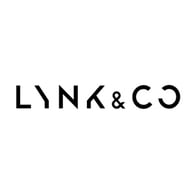 Visit Lynk & Co's Newsroom
See how the Lynk & Co PR team keeps up with the company's rapid growth, through the use of beautifully branded newsrooms and the pr.co platform.
Solution: a localized, branded newsroom
"Building your own newsroom has its own benefits, of course. However, we had no time to spare. We chose to work with pr.co, as they offered to get us live within two weeks and allowed us the freedom to tweak the design and make it our own. Our mission was to fully integrate our newsroom with our website. This is one thing we love about working with pr.co: the newsroom really looks like our own newsroom, not an external site."
Since their launch, Lynk & Co has grown rapidly across the continent. Lynk & Co's PR team, which is spread all over Europe, works with smaller PR agencies to localize news in each market and bring their messages to life. Since using pr.co, each market has its own local newsroom. Kajsa explains:
"Our first newsroom allowed us to communicate with stakeholders in English, but now we're expanding to other countries. We work with agencies across Europe and use separate newsrooms to communicate to each individual market, in their own language, with news pertaining to that region. All of this while trying to serve a journalist in the best way possible."
Results: Streamlined, timely messaging in all markets
pr.co has simplified the way Lynk & Co manages their global PR efforts. Kajsa explains: "This tool has helped us to keep our messages streamlined, making sure the same messages go out to all of our markets at the same time. pr.co makes it easy for us to use the same design and photos, and adjust it to the language and region it's intended for."
According to Kajsa, another benefit of teaming up with pr.co is that anyone can work with the platform regardless of their tech literacy.
"Beyond having a beautifully designed newsroom, you need to make sure your team can actually use the tool. Our PR team is running everything by ourselves, which is important to keep things agile. We can't be dependent on a technical team to get news published, because that would slow everything down. The intuitiveness of the software is important too: If the newsroom is beautifully designed, but too complicated to use, our team would update the site less frequently and fall back to the old (messy!) ways to get the news out. Both pr.co's newsrooms and software are very intuitive, and pr.co makes our jobs easier in that sense."



Ana is a marketer at pr.co, and is the driving force behind our 100+ articles and guides. Ana has an MSc in Corporate Communications, and four years of experience in the PR industry. Now, Ana distills knowledge from pr.co's 250+ customers to help PR professionals get better results through high-quality content.. Connect on LinkedIn or send an email