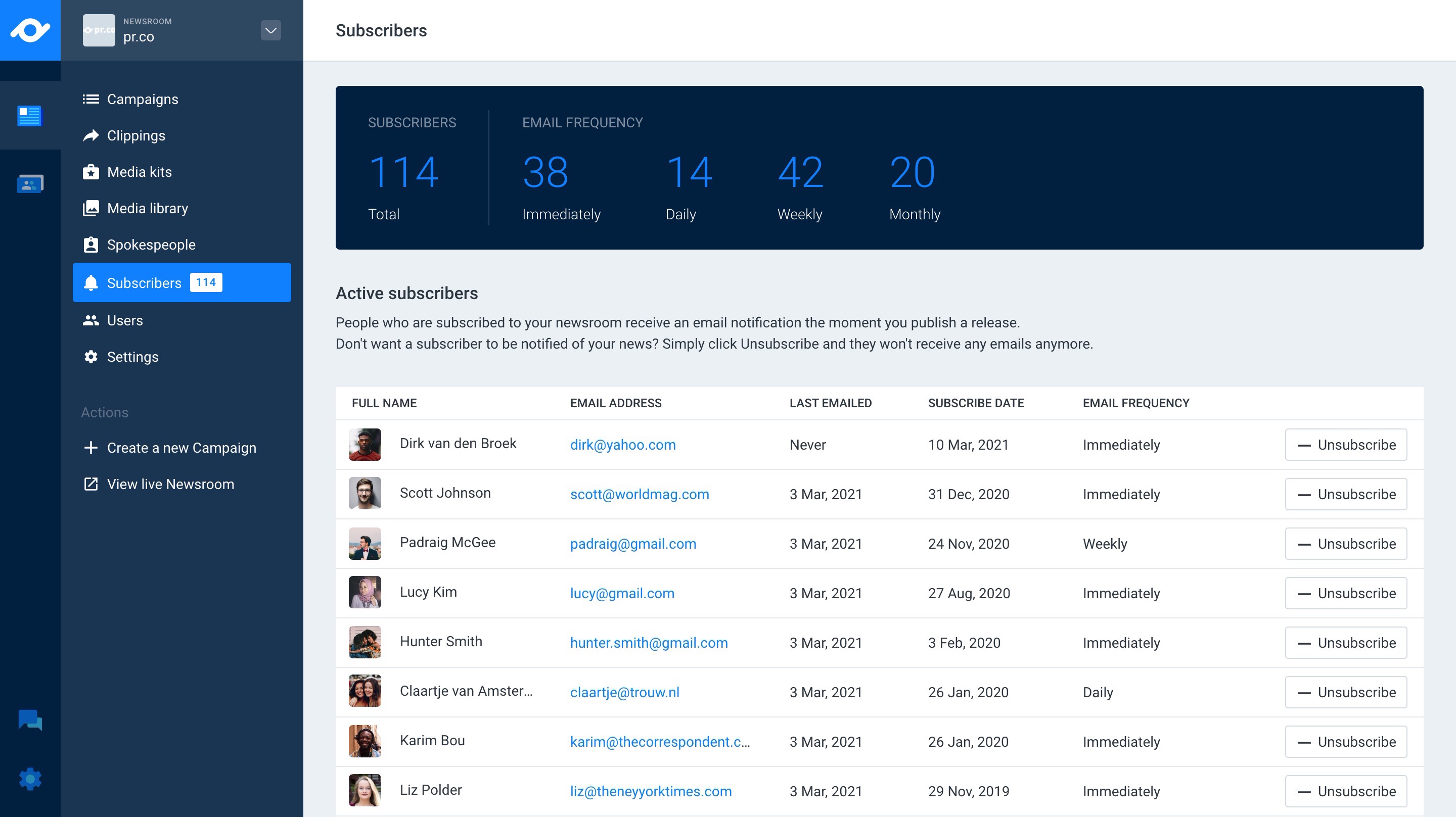 With our latest update to Subscribers, now you can see who is subscribed to your newsroom, when they subscribed, when they were last emailed, and what their notification preference is (Immediately, Daily, Weekly, Monthly).
You now also have total control over who receives your automated news updates. Is there a subscriber you want to prevent from receiving updates (like a spammer or competitor, for instance)? Simply click 'Unsubscribe' and they no longer will receive automated news updates.
Want...
Read full update
New: Newsroom layout for international, fast-growing brands
We built a newsroom layout with more functionalities to help journalists, a more robust branded experience, increased scalability, and improved SEO. Along with that, this upgrade has made implementation and rebranding significantly faster. Interested in upgrading your newsroom to this new layout? Let's talk.
Cookie consent
If you want to maintain a healthy relationship with the public, your customers and your audience— be transparent....
Read full update