The tech industry has always been one step ahead of the curve. However, the recent exposure of some of their internal practices has led to public scrutiny. The disruptive tech industry is about to be disrupted – and it won't be the machines rising up. Here's Olivia Thomas, Senior Account Executive at Edelman, on the lessons we all have yet to learn when it comes to building better organizations for the future.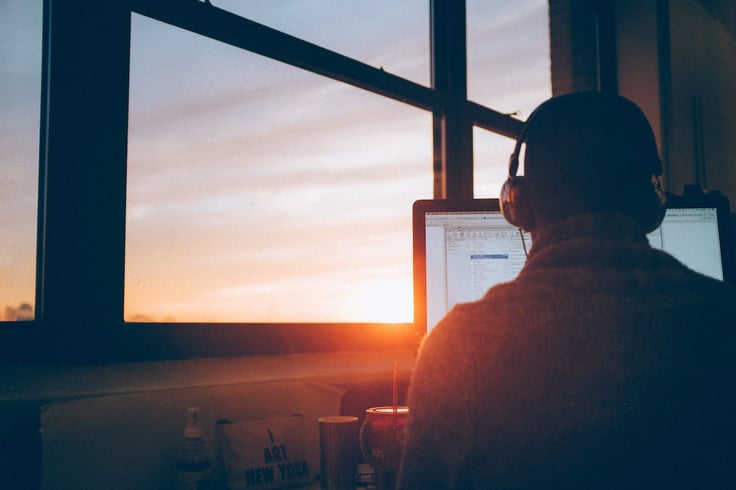 Do the right thing. Sincerely, your employees.
Silicon Valley. It's the iconic capital of the world's tech industry. It isn't so much a place on the map as it is a cultural phenomenon. While it is the public face of the tech sector, most of us know very little about what goes on there. We picture plush, air-conditioned offices filled with ingenious tech ninjas, tinkering with funky gadgets.
But recently, the hitherto mysterious inner workings of some of tech's biggest brands have been laid bare for public scrutiny. A new movement is rapidly gaining momentum, and there are lessons to be learned for all of us.
The disruptive tech industry is about to be disrupted – and it won't be the machines rising up.
'Don't be evil' – lessons from Google
Google must have topped every 'best place to work' list in existence over the years and has graciously accepted numerous awards in the same vein. After all, the company remains the jewel of Silicon Valley. In the Hollywood boulevard of the tech industry, Google is [insert the first celebrity that comes to your mind here]. They're a titan yet maintain the vibe of a plucky start-up.
But suddenly, last year, hundreds of Google employees all over the world - from Tokyo to Sydney - shut down their computers, left their desks, and took to the streets. What happened?
Not to rehash the entire recent history of the tech juggernaut, but in synopsis: Google experienced mass employee protests - a backlash triggered by a dramatic breakdown in trust with its own employees. And the fallout is still reverberating in the company right now. In April of this year, Google faced another bout of protests following their appointment of a controversial artificial intelligence ethics committee (which was swiftly disbanded after just one week, after thousands of employees signed a petition against it).
Of course, Google isn't an isolated case, they're just the most iconic. This year alone, several of their peers have already undergone similar walkouts, petitions, and protests.
It is indicative of a deeper issue in an otherwise booming industry. Googler's and the innovation wizards of Silicon Valley aren't protesting for higher pay or better working conditions. They're evaluating the soul of their company. Because, ultimately, it's the employees who are a brand's moral compass.
Do no harm
In the UK, a recent survey by think-tank Doteveryone suggested that some 59% of tech workers involved in artificial intelligence initiatives have experienced working on a project they felt could be 'harmful to society,' and over a quarter of those quit their jobs because of it (case and point: Google).
Around 83% of consumers now expect employees to speak out if they know their company is doing something wrong. People are increasingly paying attention to what employees have to say.
At a time when consumers are increasingly apprehensive about the influence of technology over their everyday lives, these employees - the data scientists, coders, engineers - have a crucial role to play in mending this eroding trust.
The lesson is: if brands are to quell mounting public mistrust (i.e. the 'techlash'), they must start with their own employees.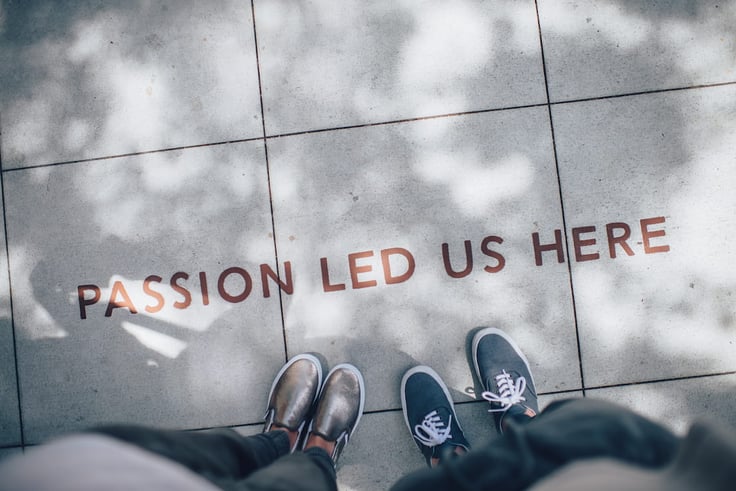 Being a purpose-driven brand will also rocket-fuel your team. Here's how.
Win employees and influence people
In the same way, you wouldn't eat at a restaurant with a two-star rating on Yelp, you wouldn't be inclined to trust a company with a terrible Glassdoor score. According to
Edelman's Trust Barometer
, 78% of consumers say that the way a company treats their employees is one of the strongest indicators of how trustworthy the brand is.
And here's the thing: today anyone with an Internet connection and a Twitter account essentially has a loudspeaker that can be heard anywhere in the world. That may be stating the obvious, but some brands seem to forget that their own employees can vent online too. And vent they do. Some companies Glassdoor pages read as spicy as any YouTube comment section.
But of course, that's also precisely what we, as marketers, love about the Internet. Consumers who care about a brand will share, like, and engage with its content online - and can turn their friends on to it too. But you have to work hard to achieve that level of engagement from consumers. Your employees, on the other hand, should already be your biggest fans. So why not leverage your own in-house influencers. And the best part: they know the company better than anyone.
Employee brand ambassadors can be the most passionate, most vocal, and most well-equipped representatives a company has. And if they're proud of the brand they're working for, they'll fly its colors with little prompting.
You're probably familiar with the 'six degrees of separation' theory – the idea that if I wrote a letter in England and wanted it to reach a businessman in Beijing that I've never met before, the letter would only exchange hands six times before reaching the recipient. Meaning, each of us has a powerful network of friends, and friends of friends of friends. It's a small world – and it's only getting smaller. This theory is essentially the foundation of LinkedIn – and that's why, of all the social networking sites, LinkedIn is such a powerful platform for employee advocacy.
Most companies understand that consumers expect authenticity from brands, but escaping that slightly robotic, corporate façade can be difficult – especially in an industry rife with either impenetrable jargon or opaque buzzwords. Encouraging employee brand representatives to talk about the great things the company is doing can be a more natural and authentic way to resonate with consumers. Humanize your company by using the actual humans that work there.
The COVID-19 pandemic proved that brands are expected to do more for society, with 62% of people saying their country will not make it through this crisis without brands playing a critical role. Here are 10 reasons why PR became more important during COVID-19.
Move fast and fix things
Now a new generation of digital-savvy employees are entering the workforce – the fabled Gen Z. They're keyboard activists, they have strong opinions on most things, and they want to save the world. So they won't be pacified by office ping-pong tables or beanbags.
Brands - not just in the tech sector, but across every industry - will need to get smart about employee trust. But in tech especially - an industry with the rally cry "move fast and break things" - transparency from the inside out will be key to recruiting and retaining talent, whilst waylaying the fears of innovation-anxious consumers.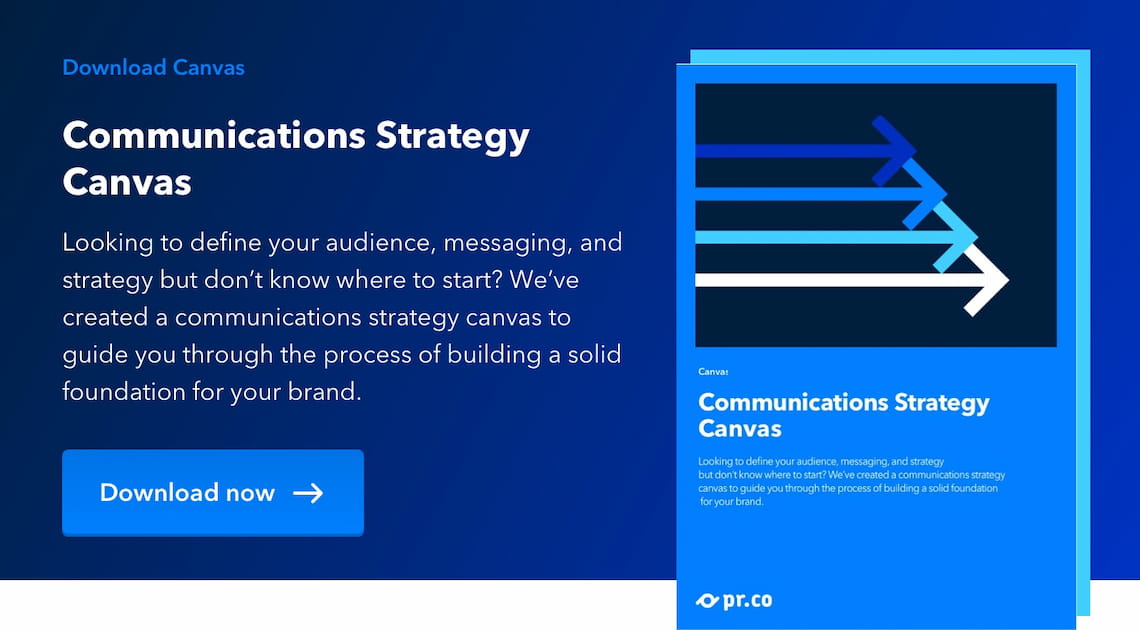 Olivia is a senior copywriter at Edelman and a content connoisseur. She has over 7 years of experience in brand strategy, tone of voice, SEO copywriting, scripting, storytelling, and content marketing. Olivia has worked on campaigns for brands like Heineken, Dove, and Mars Petcare. With a degree in journalism from Cardiff University and a background in graphic design, Olivia has a flair for all things creative, and loves finding a story and bringing it to life in unconventional ways.. Connect on LinkedIn or send an email