There's an overused quote out there by Benjamin Franklin:
"It takes many good deeds to build a good reputation, and only one bad one to lose it."
Cliché? Sure. Relevant? Absolutely. If you're growing fast, media attention often bursts in out of nowhere. If you handle these media requests with care, focus and expertise– it will catapult your brand into the big game. If you underestimate the importance of a skilled spokesperson– it might do the opposite.
To understand why an efficient spokesperson is invaluable to a fast-growing company, we spoke to Jody Koehler, co-founder of the Dutch PR agency Coopr. Jody has helped brands in hypergrowth, like Groupon, Netflix, and Bolt, navigate the treacherous waters of media relations. In this article, he shares his advice on the art of spokesmanship: why good spokespeople are so crucial, how to find the right spokespeople for your brand, and how to prepare them for difficult situations.
If you're growing, PR isn't optional
"Many successful startups invest in a sales department, in marketing, HR, you name it. But often, investing in communications comes as an afterthought" warns Jody. "As a company grows, the stakeholder mapping changes. Not only do you have more social groups to respond to, like investors, clients, and the media, but you also need to take a stance on societal issues. Your messaging becomes more complex as your company expands. Having a solid team and a well-prepared spokesperson will help you get a grip on media relations."
If your company is looking to grow, communications must grow along with it. Having a part-time communications officer or a colleague that handles PR "on the side" isn't going to cut it. Before you open new offices in another country, make sure your team structure will allow for growth.
How not to do it: Airbnb's spokesperson nearly cost them their reputation
From selling cereal boxes to being valued at $113 billion, Airbnb has one of the most inspiring stories of successful startups. It showcases how a brilliant idea can become a revolutionary billion-dollar company. It also highlights the dangers of learning how to jump before you crawl.
What started out as renting out air mattresses on the floor quickly turned into a home-sharing platform that currently has more rooms than Marriot and Hilton hotels combined. Airbnb began getting traction soon after their launch, but it was when their first crisis hit that showed their Achille's heel. In 2011, a story about a vandalized apartment took over big media outlets like Tech Crunch and Washington Post. An Airbnb host claimed that her apartment had been trashed by a guest and that the famous app had tried silencing her.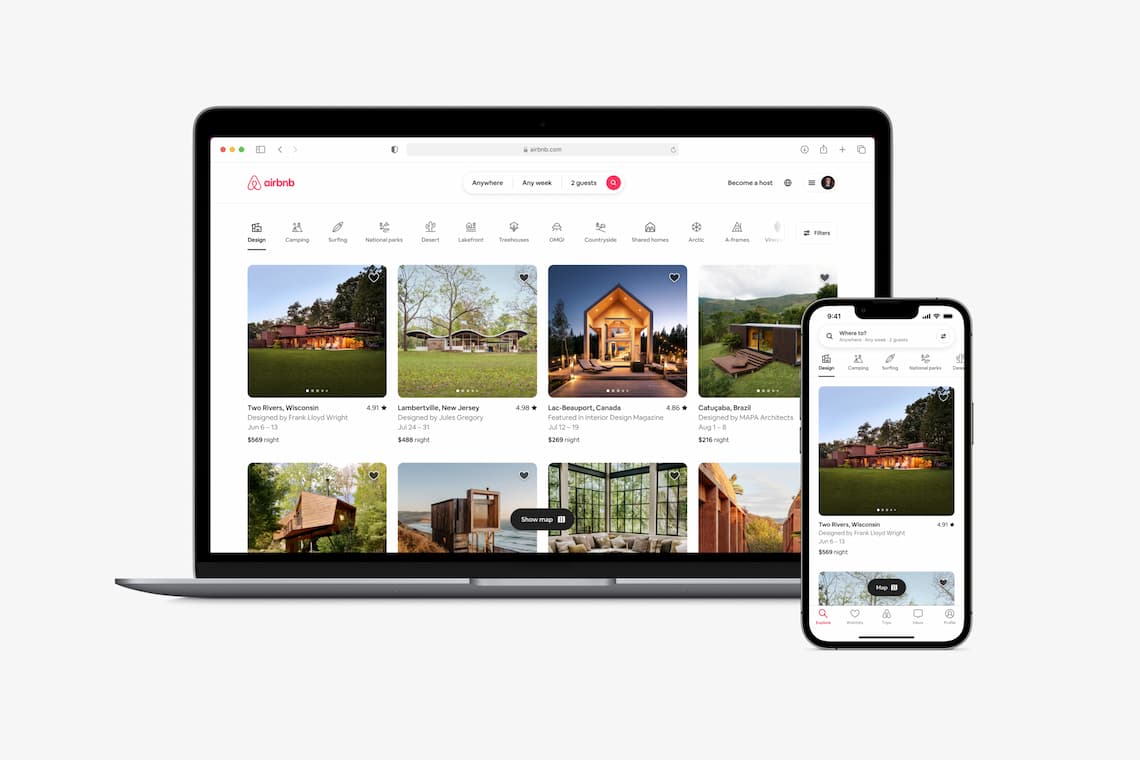 A spokesperson for Airbnb claimed that although they regretted the unfortunate event, the company would not reimburse her for damages nor do they insure against losses. This comment fueled more anger among users and caused a bigger splash in the media. A few weeks later, Brian Chesky, Airbnb's CEO contradicted their original statement. He called the days after the theft and damage "a crash course in crisis management". Chesky clarified that Airbnb would "find new housing for the host and anything else she can think of to make her life easier".
This was a make-or-break moment for Airbnb: how could they save the reputation they had worked so hard to harness? How could they convince users and investors that their platform was safe to use? Chesky took to the company's blog to provide a longer explanation of how Airbnb would prevent this vandalism from happening again in the future. They unveiled a new safety tool, Airbnb Guarantee, that covers theft and vandalism charges of up to $50,000 for hosts.
The media backlash quieted down, and Airbnb saved their reputation. In early 2022, Airbnb reported 102.1 million nights and experiences booked, surpassing pre-pandemic levels. Still, this experience teaches us a valuable lesson on revising your key points, aligning your messaging, and preparing your spokesperson for potential disasters.
Who in my team makes a good spokesperson?
Usually, fast-growing companies tend to delegate PR tasks to their on-site teams. This means that those handling media queries and speaking on behalf of the company are salespeople. Jody warns that this might not be the best way to win the media over. "Salespeople are very commercially focused – too salesy if you will. That doesn't resonate with journalists. Neither do marketeers." One of the pitfalls during interviews, according to Jody is when your narrative seems too perfect, as if you're too positive about something. Jody argues "what works best is just being honest with the media. The more relatable you are, the more interesting your story becomes."
One look at the Edelman Trust Baramoter will tell you that people don't believe in CEOs nor do they believe in governmental leaders. Who do people rely on to tell them the truth? Unsurprisingly it's scientific experts and those in close proximity, like coworkers for example. This goes to show that a spokesperson doesn't necessarily have to be a CEO or a C-level executive.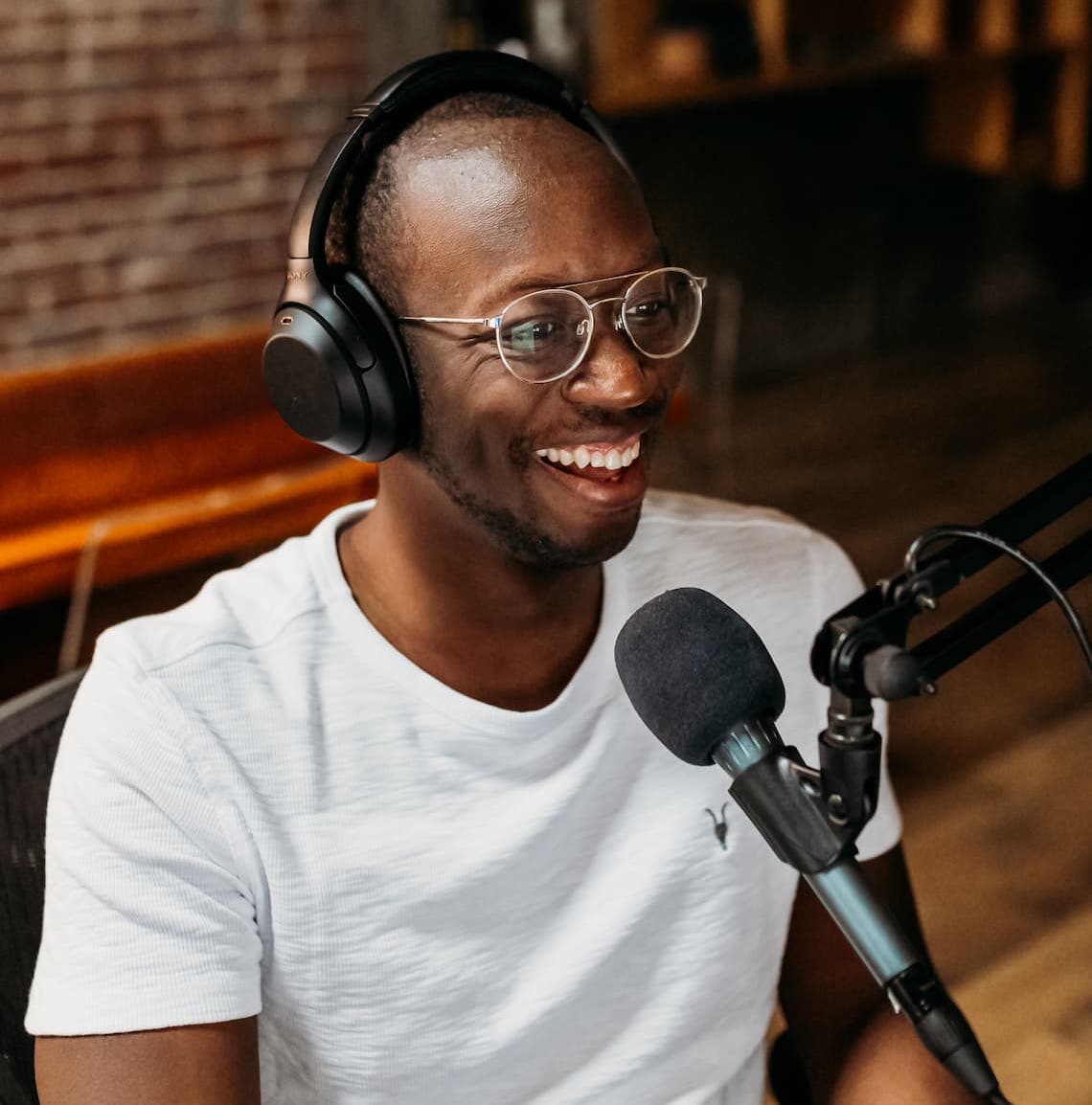 "You don't have to pick just one spokesperson for your entire company," Jody says. "You can (and should) pick different people to represent your brand at different points. For example, when you are launching a product or celebrating a big milestone, your CEO would be your best pick. But to build thought leadership in your industry, you should go with specialists, scientists, or experts."

In the case of a crisis, Jody advises picking someone from your communications team. "As a consumer, if I witness a brand catching fire, I wouldn't be keen on seeing a CEO talking to the media all of the time. I'd rather know they are working on fixing a problem and letting the communications team handle any questions."
"Anyone can be the right spokesperson with the proper training," Jody says. They have to be informed of what your narrative is and which key messages you would like to highlight. They have to prepare for interviews with the media and have a good understanding of what the media landscape looks like.
How do I train a spokesperson?
Spokesperson training is a communications practice that prepares people who will have interactions with the media. It implies honing your communication skills by investing time and effort into researching what the media expects from you and rehearsing how to deliver that.
Over the years, media training has become more and more complex. Not only do spokespeople have to prepare for formal sit-down interviews with the media, but also have to be ready for any interaction they might have. This includes podcast interviews, speeches at universities, conversations with investors, and even social media comments. Jody advises his clients to write down the three most important messages or values you want your spokesperson to convey.
In a basic media training with clients, Jody and his team give a basic introduction to how the media works in the specific media landscape, what they are usually interested in, and how you can prepare to answer. "For us, it's important to make our clients understand that they have an active role in society as a spokesperson for a brand. More than advising them on what to say, we advise them on what to do. I believe this is the path for PR in the future: less words, more action. "
Two tips to become a more efficient spokesperson
"Our job is to help organizations be the best versions of themselves and tell a more honest story."
Be authentic
No matter how strong your bond is with journalists, the ultimate goal of journalism is to break news – you might not get a say in how your brand is portrayed. This is where media training comes in. There are some tested and tried ways to responding to challenging questions in interviews. For example, you can use the ABCD strategy which stands for Answer, Bridge, Control, Dangle. You answer the question you receive, then you bridge toward the topic that you want to speak about so you have control over your narrative, and when that question is answered you can dangle a new topic, fact, or angle that might be interesting to the journalist and their audience.
"I'm not a big believer in tips and tricks for media training," Jody explains. "When I started out in the industry 20 years ago, PR professionals were known as spin doctors or fixers. That's absolutely not the case anymore. In all honesty, I think that our job is to help organizations be the best versions of themselves and tell a more honest story."
Jody's vision of PR is not using the media as your brand's mouthpiece or solely guarding your brand's interests. Instead, it's about challenging the ideas of your CEO, your board members, and your executives by shining a light on what happens in the real world. When you bring in an external perspective on what people actually care about, your job as a PR pro has been accomplished. "PR today is less about being confrontational with the media, but sitting at the same table as journalists and collaborating with them to create powerful, honest stories."
How can you make your spokesperson shine? Here are some ways to prepare them for their interactions with the media.
Build a personal brand
Your spokespeople are the face and voice of your brand. They're not only heard through formal media interviews but on every other channel too. Customers, investors, the government, and local communities are listening in on what your spokespeople have to say on social media, at events, on blogs, etc.
Use every channel to your advantage. Each channel represents an opportunity to create a personal narrative for your spokespeople, which can give your brand's messaging more power and authenticity.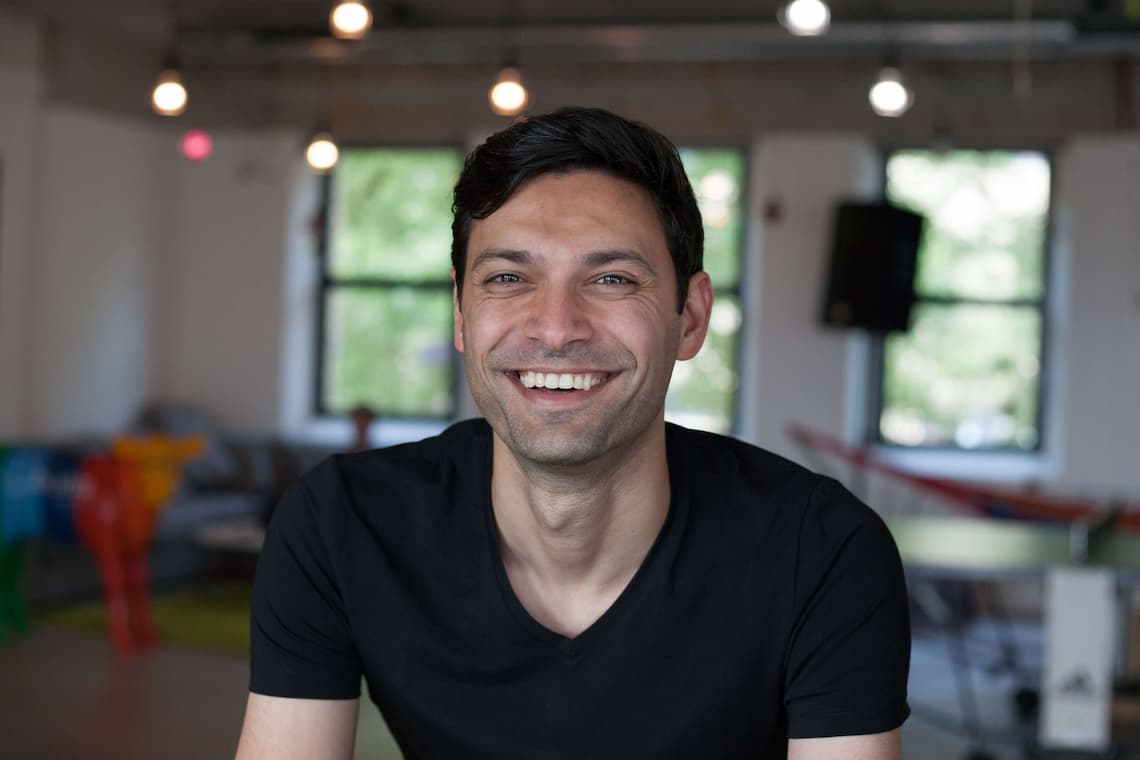 ▲ Ali Nikman is the founder and CEO of bunq, a fintech platform revolutionizing the banking industry.
Take bunq's CEO as an example. Bunq is a fintech platform that is revolutionizing the banking industry. It was founded in 2012 when founder and CEO Ali Nikman set out to radically change the way people handled their money. Nikman isn't a banker himself, he is a programmer and serial investor. His personal story heavily influenced bunq's development. Because so many of the early contributors to the platform came from an IT background, the bank has been frequently labeled "an IT company with a banking license". Beyond the product and services, this personal story shapes a brand's message and sets bunq apart from its competitors.
Remember, human beings like to buy from human beings, not from fantasies or robots. Find a story that resonates and build up on it.
How spokespeople can expand the reach of your story
Spokespeople generally gain visibility during a crisis. They are the ones putting out the fires or facilitating the dialogue between communities and the company. However, you shouldn't wait for a crisis to make the most out of your spokespeople's profiles. Here are some tips on how to make them as visible as possible:
Give your hot take: You might think that everyone knows what you work on, day in, day out. It might surprise you that the insight you've gathered over the years can be very useful for those outside of the company and even outside of the industry. After all, if you are the spokesperson at a scale-up it means you are doing something groundbreaking. Never underestimate the knowledge you bear. Share it with others.
Build relationships: PR isn't a task solely delegated to a department at your company. Your spokesperson should also actively build relationships with important stakeholders like local politicians, media contacts, and investors. Invite them into your company, have coffee with them, and offer your take on any piece they might be working on. Being helpful, kind, and authentic goes a long way.
Volunteer: Offer your voice (and face) at local events and universities. Lend your time to students that are just starting out. Become a mentor. Getting involved is low-hanging fruit that can help you build relationships with the local community, which can in turn increase your stakeholder's trust.
Be visible! There's no use in doing any of the above if no one can reach you. Your contact information (name, number, email address, and social media) should be easily found with a quick Google search or in your brand's online newsroom.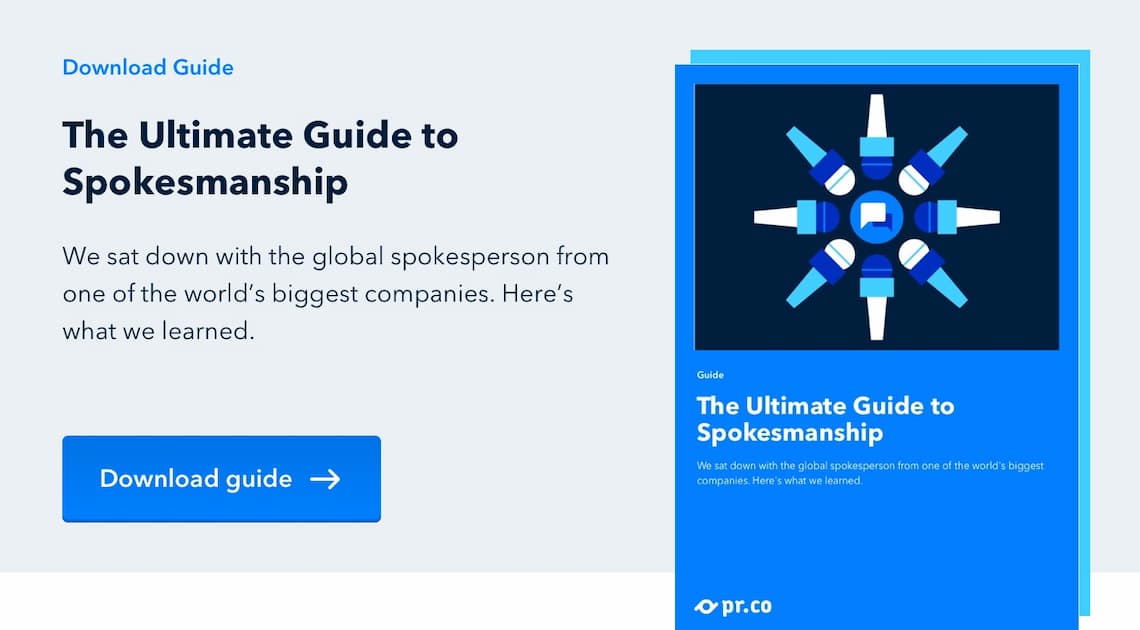 Ana is a marketer at pr.co, and is the driving force behind our 100+ articles and guides. Ana has an MSc in Corporate Communications, and four years of experience in the PR industry. Now, Ana distills knowledge from pr.co's 250+ customers to help PR professionals get better results through high-quality content.. Connect on LinkedIn or send an email