Fossil fuel is the new tobacco – and PR is partly to blame. Recently, scientists and activists have come together to call out prominent PR agencies and urge them to cut ties with oil and gas clients. They claim that PR firms, like Edelman, continue to make a profit from companies that are actively contributing to climate change. The problem, according to activists, is that PR firms are not only relaying messages from oil and gas companies, but they are actively creating, managing, and maintaining talking points in the public sphere in favor of fossil fuel companies. And they're making big money from it. Some analysts estimate that from 2008 through 2011, Edelman earned at least $100 million from the American Petroleum Insititute.

▲ Clean Creatives is an organization made up of leading agencies, their employees, and clients that wish to address the ad and PR industry's work with fossil fuels. Read their pledge here.
Melisa Aroncyzk, associate professor of media studies at Rutgers University says, "We cannot just see [PR firms] as these neutral channels of communication. They are information creators themselves to a large extent. They are strategic leaders who not only influence how the public sees those companies but also what the company themselves do."
These claims have sparked a heated debate on the role that PR plays in climate politics and its negative impact. How much of the blame should these firms take? What can we collectively do to stop PR's bad reputation? And most importantly, how can we use PR as a force for change?
Over the years, the concept of Corporate Social Responsibility (CSR) gained popularity among organizations. Today, the term is less relevant. CSR is now associated with a marketing tool that allows businesses to make symbolic gestures in the name of sustainability while, in the worst cases, enabling corporate inaction. That simply doesn't cut it anymore. Companies are now pivoting towards purpose, finding a social mission as the reason for the company's existence, all while still taking responsibility for their actions.
In this article, we spoke to Lina Ruiz, head of Social Responsibility at WeTransfer, and Elise Hofman, Marketing Manager at Zoku. Besides leading the way in their own industries, what both of these companies have in common is their shiny B Corp certificate, a quality label for the most sustainable organizations in the world, obtained after a long, rigorous process. Below, they share why this shift towards purpose is so important for businesses in general and how they use PR to communicate their sustainability efforts.
What does CSR mean to you?
Elise: "For me, CSR is when a company takes proactive and transparent steps to incorporate sustainable practices into their business, while simultaneously sharing these publicly."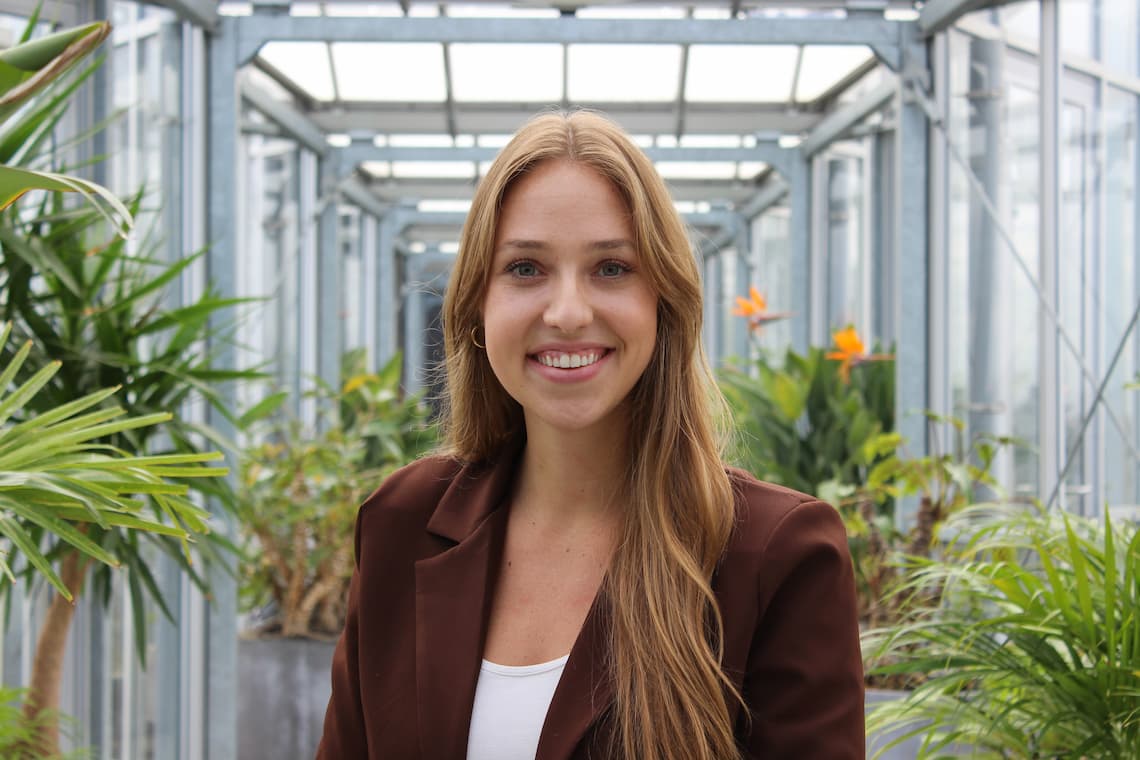 ▲ Elise Hofman is Marketing Manager at Zoku.
Lina: "Personally, it means to bundle the company's business strengths and resources to maximize our positive impact on the world and help create meaningful change. Social Responsibility is not just about showing up and making donations, it's about making sure you assess your business holistically – the negative and positive impact it can have — all while helping the business, employees, users, and community make better choices."
Can you tell us a bit about what a B Corp Certification is?
Lina: "The main difference between CSR and B Corp, is that B Corp has a much more holistic approach to social responsibility. To become a B-certified corporation, a company needs to express the purpose of ensuring a positive impact, not only to its shareholders, but also to its workers, customers, community, and the environment. Making it an open commitment adds accountability and more transparency into how B Corps run their business."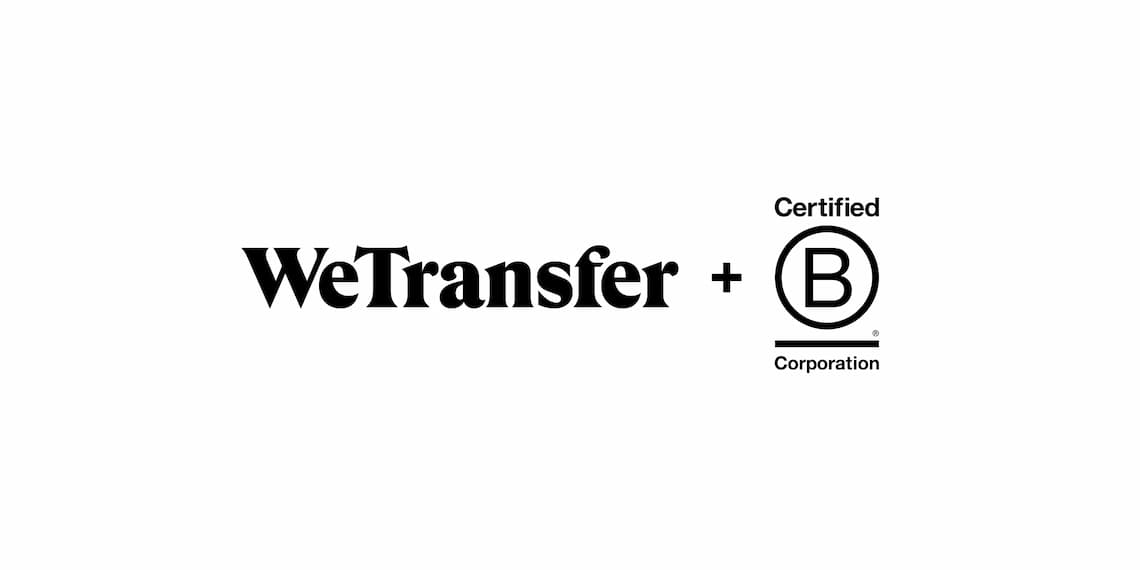 Why was it important for your company to become a certified B Corp?
Elise: "As we say at Zoku, "there is no planet B". Becoming a certified B Corp was confirmation that all of the steps we took to create an impact-driven business were proved successful. It's also great to join forces with other B Corp businesses who, despite being in different industries and across different time zones, all have one thing in common: using our company and business as a source for good."
▲ Zoku Amsterdam's greenhouse.
Lina: "We have been a values-driven company since day one and becoming a B Corp certified company has reinforced that mission. It has enabled us to celebrate our commitment over the past decade to using business as a force for good."
Looking for more inspiration? Here are 9 socially-conscious brands and their powerful PR campaigns.
What was your strategy when it came to communicating this process?
Lina: "Throughout the project, we focused on taking our community on our journey. Our goal was to communicate our progress, from our intention to become a B Corp, to explaining what it meant, to announcing to the world that we actually achieved our certification."
"This approach helped us tell our story in a meaningful way while helping our audience understand the importance of this journey and our progress. We have continued to use the same strategy as we've been sharing our progress as a B Corp. And we will continue to do so, to ensure that everyone understands what WeTransfer stands for, our responsible business strategy, and our vision."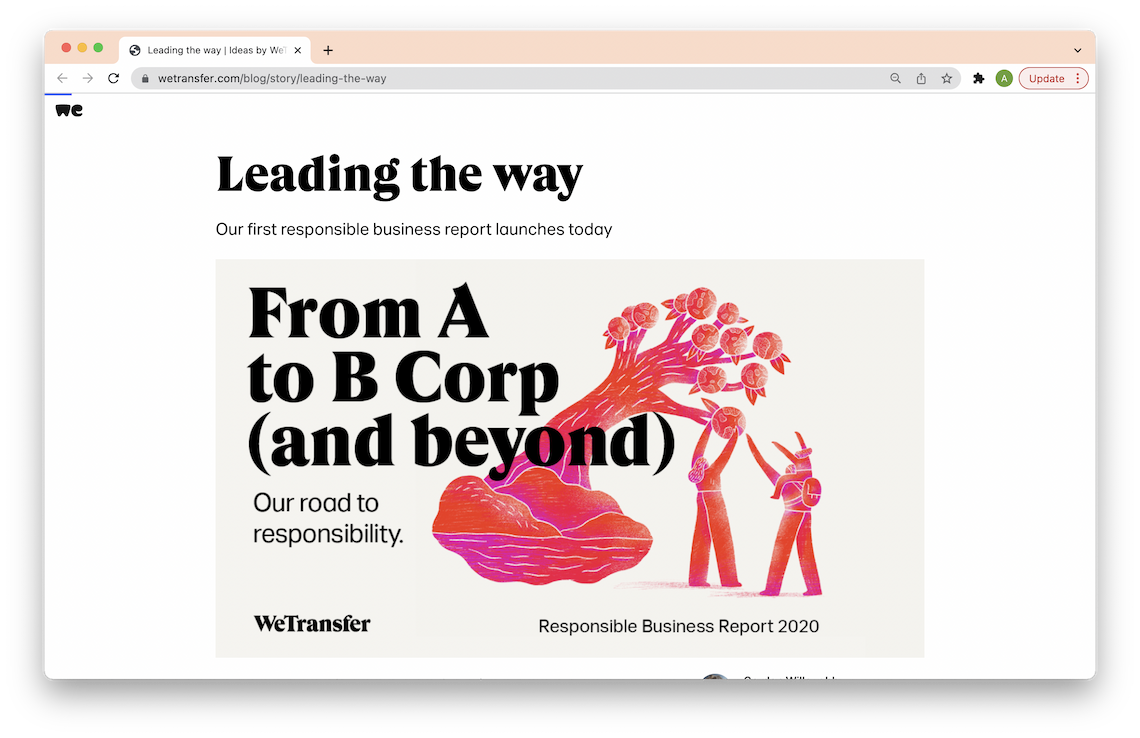 ▲ Illustration by Mark Conlan for WeTransfer.
Elise: "We work alongside Zoku's Impact Ambassador, Carolina Jiménez Bertoli. She is responsible for further implementation of our B Corp certification as well as further strengthening Zoku's social, environmental, and sustainability initiatives. By having Carolina in this role, we are able to create a strong feedback loop between Zoku's sustainability-related operations and our Marketing & PR team. This puts us in the unique position to constantly stay updated on any advancements in our sustainability practices, so we can focus on telling the story behind why we do what we do in a way that's most relatable to our audience."
Need help getting started on your own communications strategy? Here's our step-by-step canvas to help you map out your own.


Who do you intend to reach with these communications?
Elise: "Supporting sustainable businesses is becoming more and more important to consumers across industries. In the hotel industry, this is no different. By sharing our sustainability and B Corp efforts publicly, we hope to reach sustainability-focused guests, businesses, investors, and real estate developers who share our same mission to use hybrid, mixed-use spaces as a source for good in our community. We also want our daily guests to know they can stand behind a business that has their (and their planet's) best long-term interest in mind."
Lina: "We wanted to ensure that we could connect with other businesses that are tackling the same challenges and encourage them to join the conversation, and hopefully, join the B Corp movement. Therefore, we used a variety of channels. We used LinkedIn mostly for communicating with peers in the industry. We also used our responsibility page on our website to communicate to a large number of stakeholders about our milestones and progress. Here, we share announcements like achieving Climate Neutral Certification and our reporting efforts."
"Finally, we have our very own pr.co powered newsroom hosted on our website that ensures we have all the information a journalist, shareholder, or business leader might need – all in one place."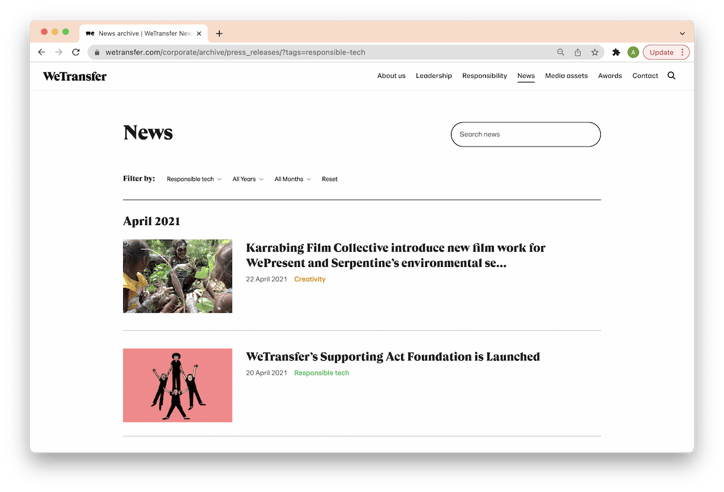 ▲ WeTransfer's online newsroom offers journalists and stakeholders all of the information they might need, all in one place.
Can you tell us a bit about the projects you're currently working on?
Elise: "Zoku's mission statement is "connecting people and ideas". From the design of our Social Spaces to the postcards we send to our community members' moms on Mothers Day, you can notice this people-centric approach in everything we do. As part of our impact mission, one of the projects we're currently working on in Amsterdam is partnering with Serve The City to do voluntary work for people in the neighborhood. Through this collaboration, we aim to contribute to the local community by using our strengths to support others, such as by using our kitchen and chefs to cook for the homeless or providing support for people to cope with loneliness."
Lina: "We want to be a leading voice on how we are taking this opportunity to rethink how our products are made, how our business should be run, and how we work together. In the long run, we are especially interested in four areas – recognized as a best place to work, doubling down on our community initiatives, increasing the value and satisfaction of our users, and reducing our overall CO2 emission by 30 percent by 2025."
"We firmly believe in taking responsibility for the tech we put into the world and we will strive to push our peers to transform our industry into a more inclusive and sustainable one that works for everyone."
Any communications advice for companies that are looking to reduce the impact of their operations?
Elise: "It may seem straightforward, but always be transparent and honest when telling your story. If you have something you want to improve operationally, don't sugarcoat it. Let others know what you're struggling with, the steps you're proactively taking to improve, and any valuable lessons you learn along the way. Let your failures help others and a success story will be soon to follow. And of course, the same also goes for things you excel at! My personal rule of thumb: being authentic in the way you conduct business is more important than trying to look perfect. No person or company is perfect after all."
Lina: "Start the journey! It's not easy, but it's worth it. It just not only makes business sense, but it will ensure your business is ahead of the curve, meeting the highest standards and tackling one of the biggest societal problems we are facing; climate change."
We want to walk the walk before we talk the talk. Here's how we are trying to make this world a little better by offering our services for free to NGOs.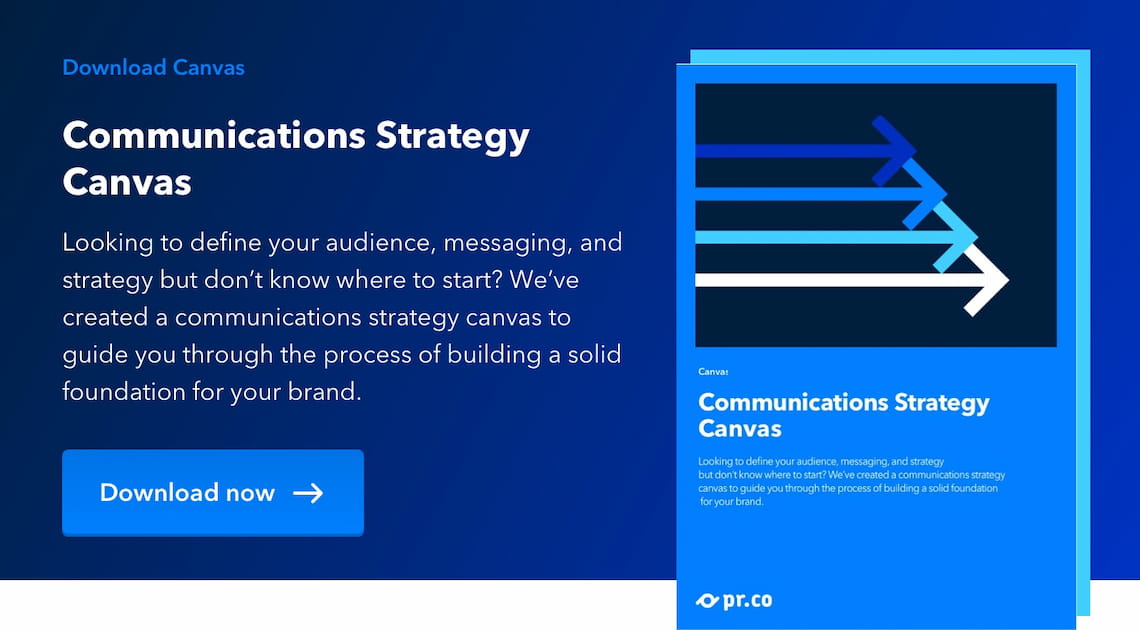 Ana writes stories for, about, and with the best PR professionals in the game.. Connect on LinkedIn or send an email