As a communications specialist, there is nothing as daunting as a blank page and a cursor mockingly blinking back at you. But to unravel a torment, you must begin somewhere. We've searched far and wide to gather the most effective online resources that will strengthen your writing skills.
These tools will not only save you precious time, but will aid in organizing your research, giving your writing some structure, and making your content stand out.
Here are some of our favorites online resources for:
Research
Before taking the plunge into your own writing, how about unlocking a special superpower to read your audience's mind? In reality, having insight into your reader's mind is not limited to superheroes, but more of an essential step in the writing process any average Joe can do.
Start off your piece by doing some research. What are people talking about? What are they interested in? By carrying out social listening before you begin writing, you might discover insights that will create new angles for your piece.
SEO: Ahrefs is your #1 ally when it comes to making your piece as SEO-friendly as possible. Ahrefs allows you to monitor how your keyword is being searched, view similar phrases, anticipate potential traffic to your page, and much, much more.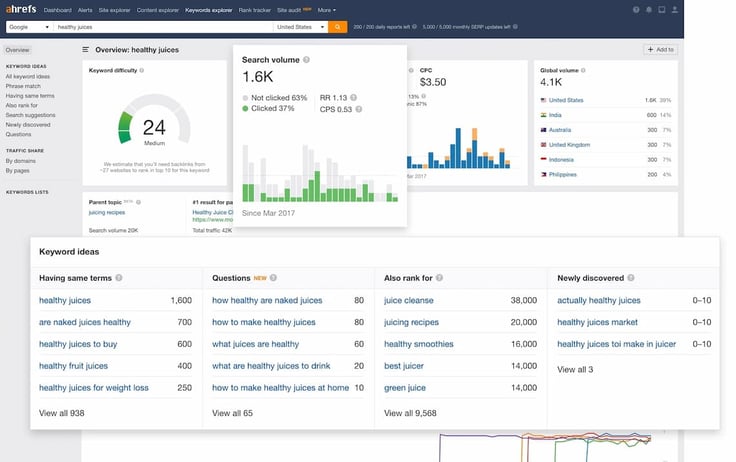 Analytics tools:

Think with Google will help fuel your ideas with insight. Use this free tool to analyze your site and identify your most valuable potential clients. Also featured are out trends, the latest data, and best practices for digital marketing across industries and platforms.

Content for people, by people

: If you're looking to attract your readers' attention, you have to discover what they are interested in. Besides doing a keyword search, you can also dig deep into conversations on Q&A platforms like Quora and Reddit - which is the 18th most popular site in the world.

You're

bound to find some insight into your reader's mind. When you find out what people

already

know, you can add to that with your content.
Project Management
Once you've found the right tools to power your search, it's time to get organized.
Copywriting & Style
There are some genuine copy heroes out there. Here are some resources we like to check in on every now and then:
VeryGoodCopy: This newsletter offers actionable advice on copywriting, content marketing, and psychology. What sets this newsletter apart are the bite-sized, micro interviews with communication experts and entrepreneurs. The way these powerful ideas are presented in less than 300 words makes it easy to digest.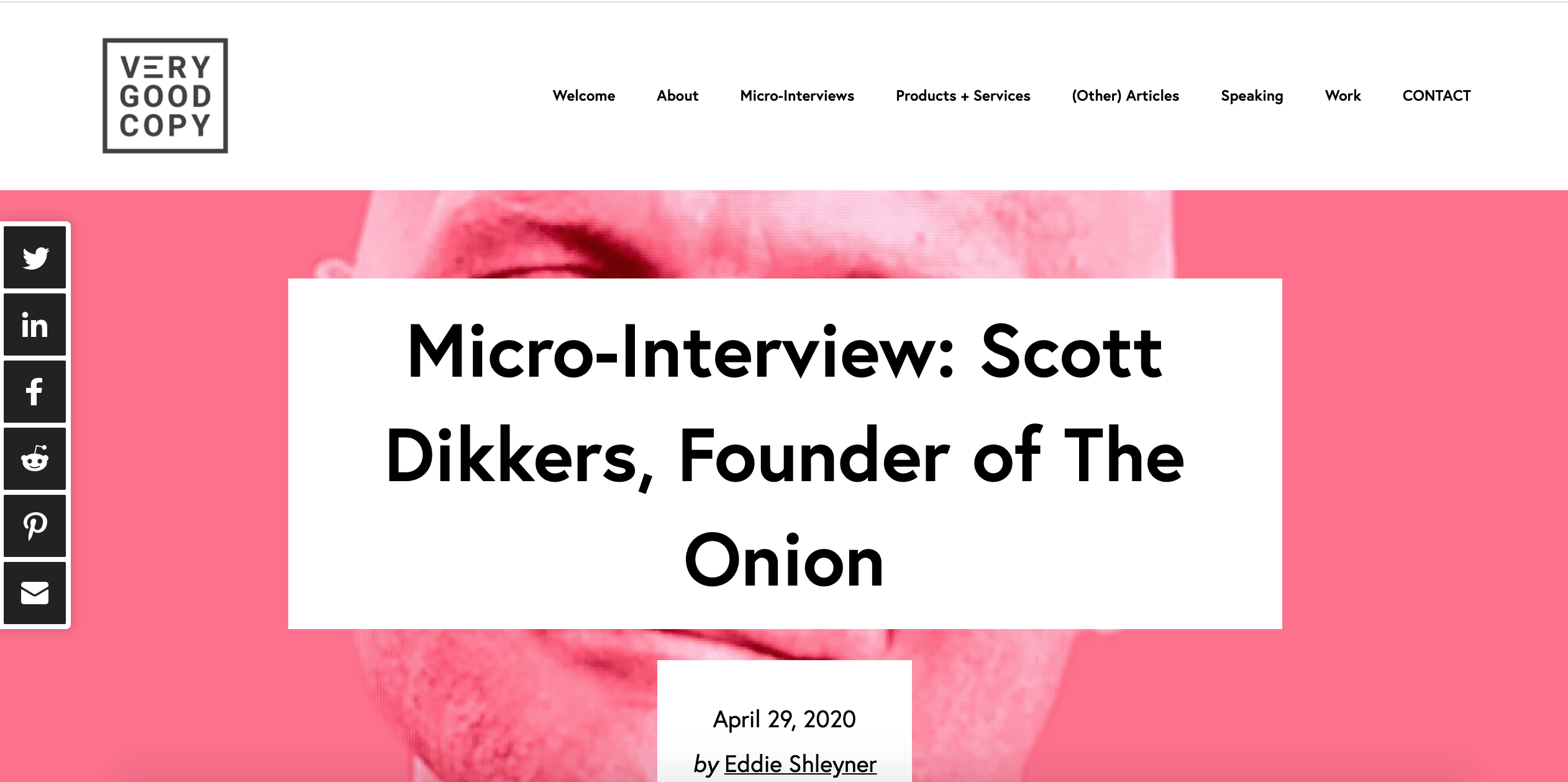 Copyblogger:

Are you looking to hone your writing skills? Copyblogger can help. This blog turned podcast has tons of tips that will help you create content that resonates and is bound to drive traffic.
Copyhackers: This is your one-stop shop for everything marketing and content creation-related. Here you will find workshops and boot camps to enhance your skills to transform your writing into top-notch content.
Mailchimp's style guide: If you're struggling to give your piece style and tone, this tool can offer some sweet inspiration. This guide also has great pointers on organizing your web elements, writing for accessibility, and translation.
Spelling & grammar:
Grammar tips:

It's no wonder Grammar Girl's Quick n' Dirty tips has been named one of the best websites by Writer's Digest and can be found on pretty much every other list of writing resources you will find. Believe the hype. Whether English is your first language or not, this page will guide you through the toughest grammar rules and make the solution easy to remember.

Grammar tools:

Having an extra pair of eyes on your writing is always helpful. Grammarly can save you the slight embarrassment of grammar or spelling mistakes. It edits as you write, notifying you of your mistakes by underlining your words in red, and offers a subtle recommendation in green. Double-click on a word to find a list of tentative synonyms to replace it. This tool is easy to install and will save you time when it comes to proofreading.


Editing:

Editing can seem like an endless task when new mistakes and small tweaks to improve your piece keep appearing. Hemingway app is an online editor that will guide your writing with a clear structure and bold wording. Think of it as getting feedback from your English teacher in real-time.

Phrase Finder:

It's easy to get caught in the use of clichés. Nevertheless, you should avoid overused words, phrases, and expressions to make your writing more concise. Use this Cliché finder to spot the repetitive use of clichés that make your writing stale and boring. Another resource is a phrase thesaurus. If you are tempted to use a cliche or an idiom, make sure that what you are writing actually means what you want to express. Phrases or idioms tend to be lost in translation. Better safe than sorry!


Style Guides:

For advice on grammar, spelling, structure, and style, most writers (especially journalists) consult with guides like AP style guide, Chicago Manual of Style, and EU style guide.
Thesaurus: It may sound obvious, but a good thesaurus can be one of your strongest allies. It will improve your vocabulary and sharpen your arguments.

Dictionary

: One of our favorite resources is Merriam Webster. Not only do they use every opportunity to throw in a good pun, but they also share helpful videos on grammar and spelling. If you consider yourself a visual learner, try Visuwords

to explore connections between words and concepts that go beyond synonyms.




Dictionaries are your best friends when it comes to writing. If you're in the PR world, it can also help you navigate the treacherous waters of PR jargon. Luckily, we've created something that can help. Here is our very own PR Dictionary with 100 terms every PR pro should know.


Paraphrasing:

Rephrasing a sentence while maintaining the meaning and context can be tricky. Quillbot is an online tool that can restructure sentences, fine-tune messages, and introduce new vocabulary.

Conjugating verbs:

When you're stuck pondering a word, it can start to lost meaning. Even the most fluent speakers can get their tenses mixed up. How do you conjugate widen or abide? Use Verbix to answer your queries (or to prove a point if you're playing Scrabble).
Productivity:
If your fingers suddenly freeze on the keyboard - you've probably been struck by writer's block. Stephen King, the best-selling author of some of the most influential horror novels, says the cure lies in writing without interruption and save the editing for later. Here are some of our favorite tools we use to stay productive:
Pomodoro technique:

When tasks pile up, it is hard to keep your mind focused. Cut through the distractions with the Pomodoro technique: time your work in intervals of 25 minutes followed by a 5-10 minute break. There are plenty of timers to choose from, but we particularly love PomoFocus for its responsive design.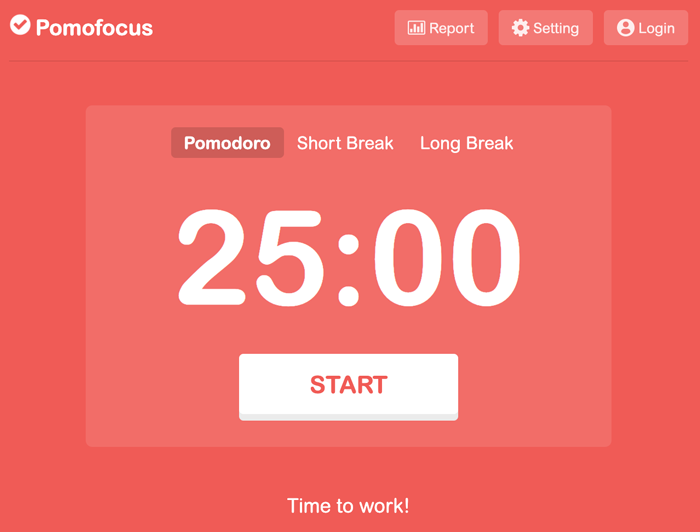 Planning:

If time management is your biggest weakness, try Trello. This planner helps organize your tasks, create boards with other team members, and work collaboratively.

Practice tools:

Writing is nurtured with practice. To get your brain going, check out writing prompts by Daily Page. Each day you are introduced to a selection of new topics to get your ideas flowing. If games are more up your alley, test your vocabulary with the twowords. Here you take turns with other players to create words using a crossword-style display. Soon enough, you'll be the champion of Scrabble.
Interviews & Translations
Incorporating new voices into your piece will give it the richness it needs to go from ordinary to outstanding. Here are some useful tips that will save time and effort:
Transcription:

If you've ever manually transcribed an interview, you know how dreadful it is to replay the same audio 15 times to decipher words. Save precious time by using Otter to transcribe your audio into smart notes that can be easily searched and shared. You can also include pictures and notes in your text to guide you as you work through the transcripts. In its new feature for teams, Otter records and transcribes live conversations on Zoom so that team members can view, edit, and highlight meeting notes.

Another resource you definitely want to check out is Veed. This easy-to-use tool can also help you create simple transcripts or add subtitles to another file.
Translation:

No one expects you to be a polyglot. As much as you may pride yourself on being bilingual, robots often do it better. Tools like DeepL and Linguee can help with exact translations. Many sources rave about how it has surpassed Google Translate's capacity to translate common phrases. This is machine learning at it's finest!
Proofreading & Reviewing
Readable: Once you have tweaked each word in your piece until you barely recognize it, you might want to have it double-checked by others. Readable, much like Hemingway app analyses your structure, grammar, and spelling and gives you a score based on readability. It also checks for consistency in your use of verbs and monitors your keyword density. This will help your content become more SEO-friendly.
Finally, as much as machines can outperform humans, nothing beats having a friend or colleague proofread your writing. Their honest feedback will shape your piece into killer content.
If you're in the PR industry, we've got some more tools that can make your life a whole lot easier and land you more coverage. Sound too good to be true? See it for yourself.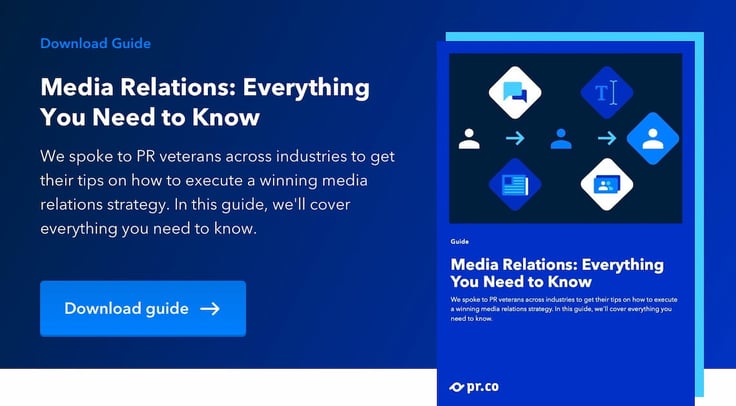 Ana writes stories for, about, and with the best PR professionals in the game.. Connect on LinkedIn or send an email