Following two years of pandemic-dominated headlines, 2022 has been a breath of fresh air. In this blog, written mainly for myself and my mom, I take stock of the year at pr.co.
Our team
Finding our identity
We decided to become a remote company back in 2020. For us, it simply makes sense; it allows our staff to live and work where they're happiest and most productive. But that doesn't mean that it hasn't come with challenges. From working across time zones to getting office equipment delivered to countries with regulations we're not familiar with, there have been hurdles to overcome.
Looking back on our early days of home working, it's satisfying to see how far we've come. Today, I feel that we've matured as a remote company. We've expanded our team, employing two new team members this year with a third set to join us in January.
Although our culture is still proudly Dutch, we're now working across four different time zones and have six native languages between us. To navigate so many cultures, we've created a company handbook which helps us communicate and work well together. It covers everything from our policies to our principles and rituals — like our once-a-month winning meetings and weekly sync.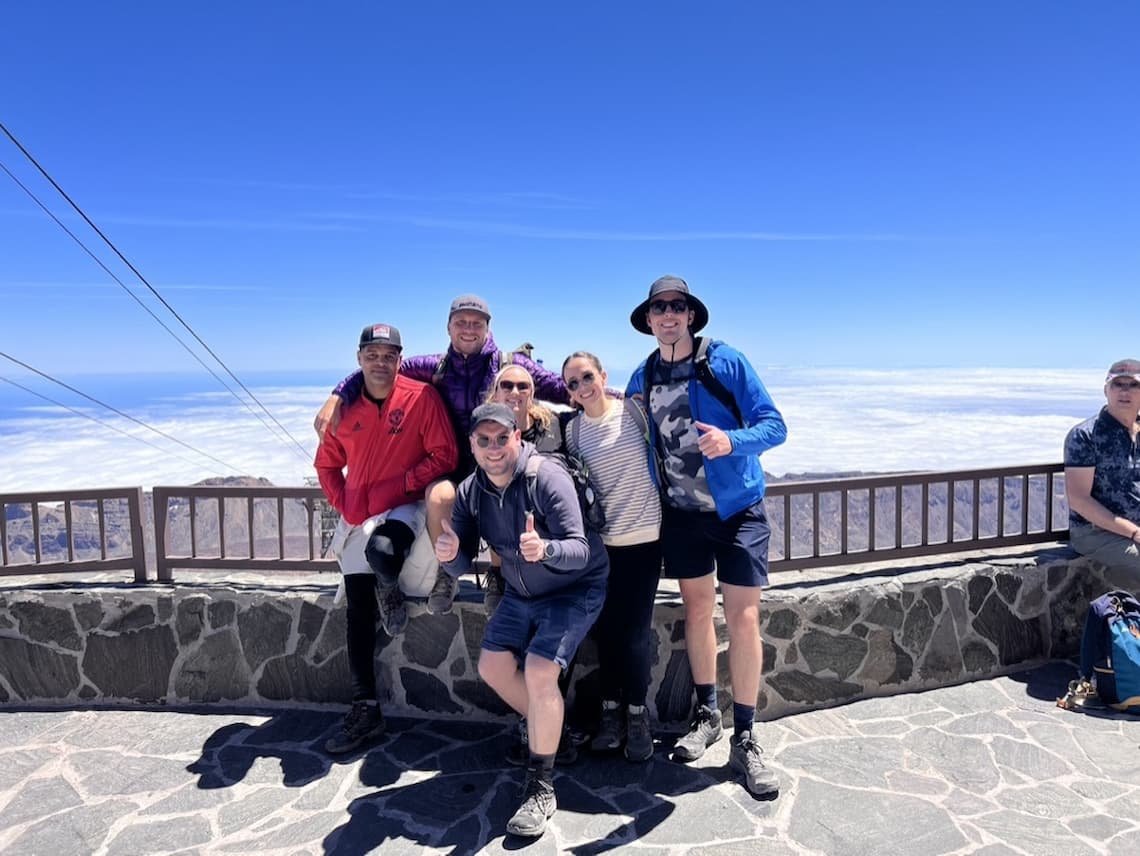 We've also learned to think outside the box. Our week, for example, now starts on a Wednesday afternoon.
Why? Because we've found that starting our sprint on a Wednesday allows everyone to relax better at the weekend and know exactly what to do when they log back in on a Monday morning. We keep our all-team meetings to a minimum, preferring to protect everyone's focus time through asynchronous communications. The meetings we do have, however, always take place in the afternoons (CET) so our team member in Ecuador can join the rest of us who are spread across Europe.
Psychological safety
In August, we undertook a psychological safety test to assess what we were doing well and how we could improve this for everyone in our team. For the uninitiated, psychological safety is the process of creating and maintaining an environment in which your team feels safe to share their ideas, questions, concerns, and mistakes. When your team feels psychologically safe, they are happier, more innovative, and better at problem handling. It all adds up to making you a more successful as an organization. So, how did pr.co score?
We were pleased to come out of the analysis well. Personally, I was most proud that we scored very highly on each member's willingness to help others. From my point of view as CEO it was valuable to hear how we could make our company an even happier and healthier place to work. One outcome of this has been defining our company values and norms. Now we are all on the same page and understand what kind of behavior would cross a line and what we would do in that situation. Overall it was a valuable experience that we'll be repeating in the future. If you're interested in exploring psychological safety testing for your team and want to find out more, please feel free to get in touch with me.
Beach life
As much as we feel like we're nailing remote working, we still value seeing each other IRL. So in April, we held our first retreat. A week on the beautiful island of Tenerife to work, laugh, and nearly die while paragliding together! Near death experiences aside, it was a great way to deepen our connections, especially with team members we had never met in person. We can't wait for 2023's edition.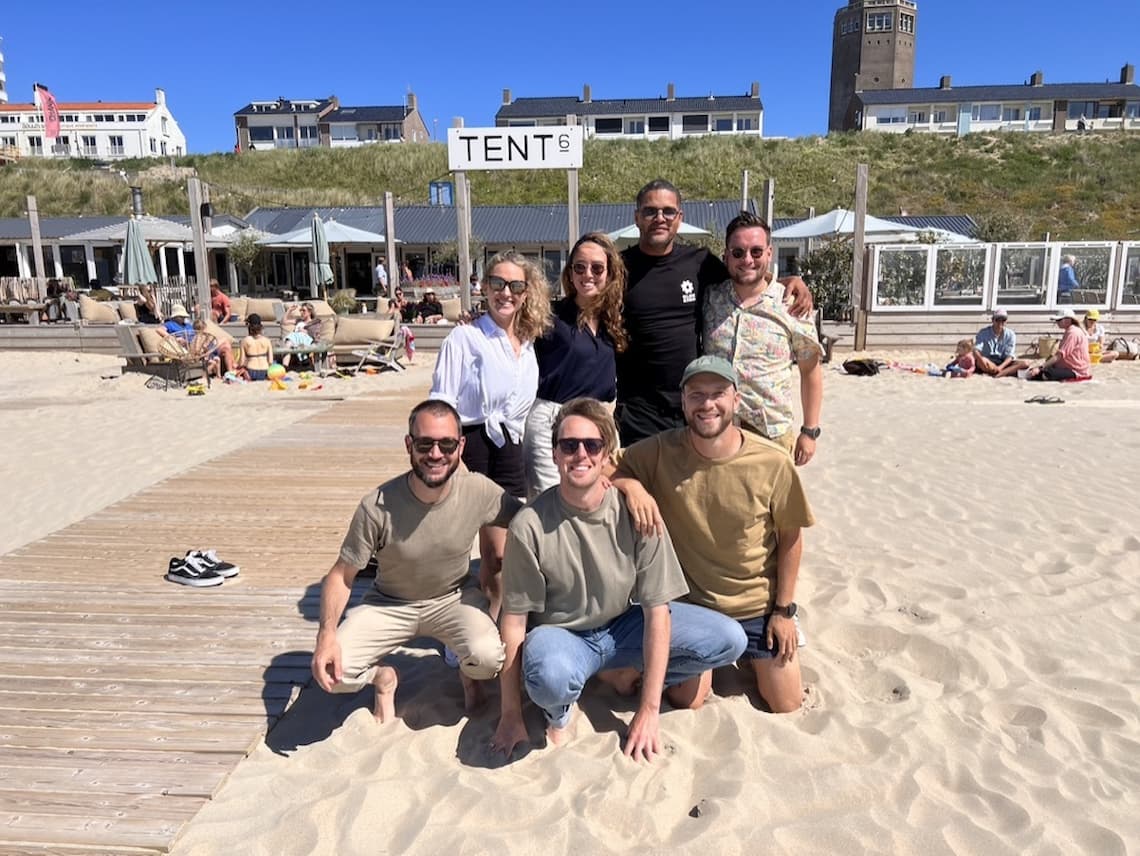 A small group of us followed up the retreat with a half-marathon in Lisbon. Perhaps we were a little ambitious — we battled through a heatwave, shin splints and upset stomachs but we all finished with our heads held high.

In June we recreated the retreat experience with a day on the beach just outside Amsterdam — a pr.coast experience, if you will (no, I am never sorry for making a pun). It was a great place to work together and to connect ahead of our busy summers and vacations.
Our community



Events

2022 also marked the year when we could finally start bringing the PR community together in person. Working with our partners PRLab, we organized three meet-ups in Amsterdam. Each meet-up tackled pertinent themes in PR, from Investor relations to PR measurement and thought leadership, and featured expert speakers, great conversations, and as much pizza as you could want.
Our next meet-up will be held in Amsterdam on 18 January 2023 and will spotlight crisis communications. Sign up today to reserve your place.
Our customers
Just like us, our customer base is becoming increasingly international. We now have customers in 43 countries around the world. We currently support 20 languages out of the box, with more on offer as custom translations, making localized news and global PR strategies achievable for all of our customers.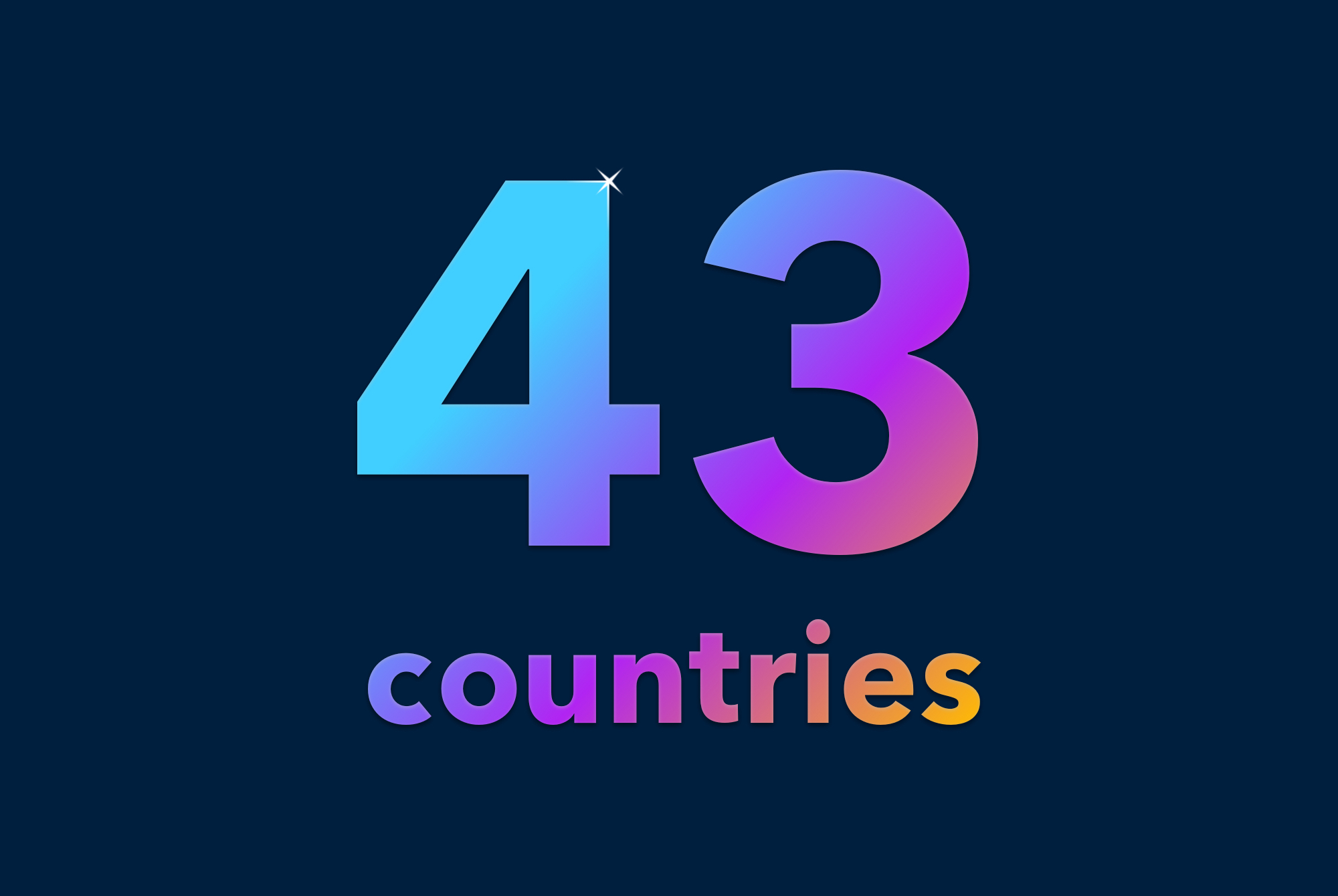 Key figures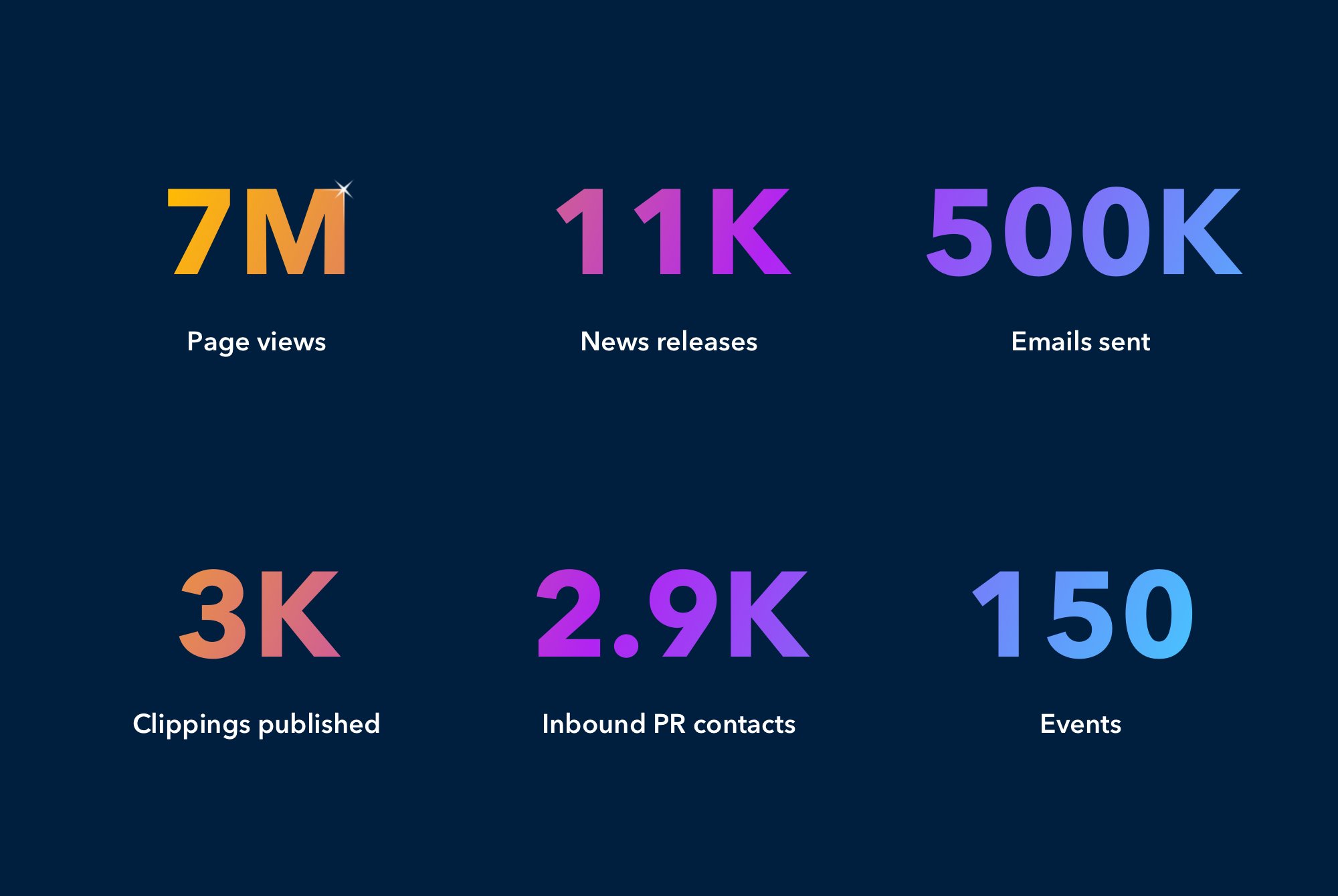 Our product
Busier than ever, our product team recruited two new members this year, Christos who joined us in September, and Ângela, who will be pr.co's first new starter of 2023.
The team focused on two priorities this year:
1. Helping PR teams build better relationships with their network
We continue to support our customers to build their inbound PR channels, keeping them up to date with everything they need to be trusted by journalists. In March, we introduced a new update designed to persuade users to subscribe to a brand's news. Later in the year, we celebrated the launch of our Virtual Events feature. The feature drives traffic to our customers' newsrooms (rather than third party video streaming websites) so that they benefit from the increase levels of engagement and their audiences enjoy an easy-access, fully branded experience.
2. Giving our customers and journalists the best possible user experience
We have given our Campaign Editor a makeover, making it easier to use and understand at a glance. Our login page has also had a facelift to make sure that our customers have a beautiful in-app experience from start to finish. But it's not all been about looking fly. Our new Out of Office feature helps to remove approval delays by ensuring that everyone knows when a team member is out of office, no matter where they are based.
Overall, 2022 has been an exciting year, but the best is yet to come. I'm looking forward to hitting some big milestones as a company in 2023, and I hope you'll join us for the ride.