Granted, PR is not rocket science. It's far more complex. Public relations is all about human connections, which compared to the mechanics of aerospace engineering, are unpredictable and unquantifiable. You get the point.
To succeed in the world of PR, you have to have a plan. Even if you've got your purpose and Big Hairy Audacious Goal down, you'll get nowhere without doing the work. And for that, you need a Grand Master Plan. Below are three simple steps to helping you craft your own roadmap towards success.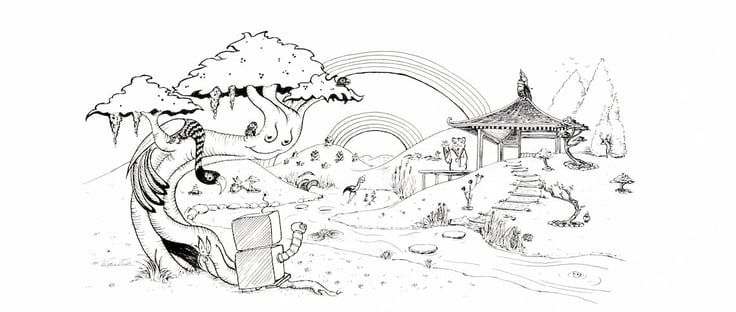 This article is an excerpt from pr.co 's book Purpose: First Principles of Effective PR. Download the entire book, for free, here.
"What we will do tonight? The same thing we do every night, Pinky. Try and take over the world!"Brain
Even if you've got your purpose and Big Hairy Audacious Goal down, you'll get nowhere without doing the work. And for that, you need a Grand Master Plan.
The Grand Master Plan is more than a mere reminder of what you need to be doing and when. A true communication and PR campaign requires more people than just you. Everyone involved needs to have a clear idea of what needs to be done, and when to do what. So you need to draw up a plan that explicitly outlines the audience, messages, and channels that will get you your desired exposure. Here's how.
Are you and your team building your very own communications strategy? We can help you get started. Download our communications strategy canvas.
Step 1: define your audience
Every company has more than a single, uniform audience. There's the internal team, the customer, the supplier, potential customers... we can keep going. You need to know who you're talking to before you start your PR strategy. If they're your peers, you can use all the jargon you want. If they're a specific consumer group, you might win massive points by using normal-people language. Think of it as an onion. The onion represents the whole world; every layer of the onion represents an audience. No matter how small the layer you're targeting may be, it's still important to know who it represents. Whether they're colleagues, friends, or family, they all have a place as a stakeholder in your company.
Clients need to hear about product updates or company announcements, investors need to be up to date on your profits, and colleagues need to know what's happening at that point in time. Even friends and family will want to know what it is you are working on.
Step 2: find your channels of communication
Knowing who you want to reach is one thing – knowing how to reach them is another. Today there are more communication channels than ever before, so it's helpful to create an overview of everything you have at your disposal. Think of your company blog, your website, newsletters, and social media.
Make a list of which type of article would reach which audience and how. LinkedIn is different from Facebook, a company blog post is different from an article on The Next Web and an advertising stunt is a whole different thing altogether. Make sure you know which platforms fit your purpose and brand, then write for them accordingly.
Knowing your audience not only makes your overall communication and PR more effective. It also helps you get published in existing media. By knowing where you're publishing and who you're writing for, you can help facilitators such as editors, bloggers and journalists do their job. This, in turn, will dramatically increase your own chances of getting published.
Step 3: nail your tone of voice
Step 1 and 2 help you along to the next logical step in creating a solid PR plan: nailing your tone of voice. Well-defined audiences and platforms demand different approaches, which should be reflected in the language you use. You need to stick to your purpose – the core of your brand – while communicating in a manner that resonates with the audience you're targeting.
When you give your audience what they want in a tone they can relate to, they'll quickly evolve from simple customers into advocates. Talk to them in such a way that they feel understood, in such a way that it resonates with them and creates value. You got funding? Great! Don't send the exact same message for your friends and family to a journalist. They have a different relationship with your company, so they should be addressed differently.
We compiled a list of 30+ online tools that can help you hone your writing skills.
Create your master plan
Nobody wants to live in Excel. That said, media calendars, roadmaps, and content calendars are pretty neat tools for organizing your communication strategy.
You can simply download a preset content calendar or roadmap and adapt it where necessary. Inside, there are boxes for everything: content type, primary audience, channel, and frequency. It also helps to list specific facilitators, like journalists or bloggers.
Plan content around important dates or key events in your industry. Check for holidays in the calendar, as those might just be a great occasion to get your business name out there again. Plan ahead as much as possible.
Still, your content and communication planning will have some gaps. It's actually a good idea to leave some room for improvisation. A content calendar gives you a great visual of the planning, but you should be prepared to change it on the spot. It's a living document, so set aside a day every week or month – depending on your business – to adjust your strategy. This will help you to really think through every single piece of communication.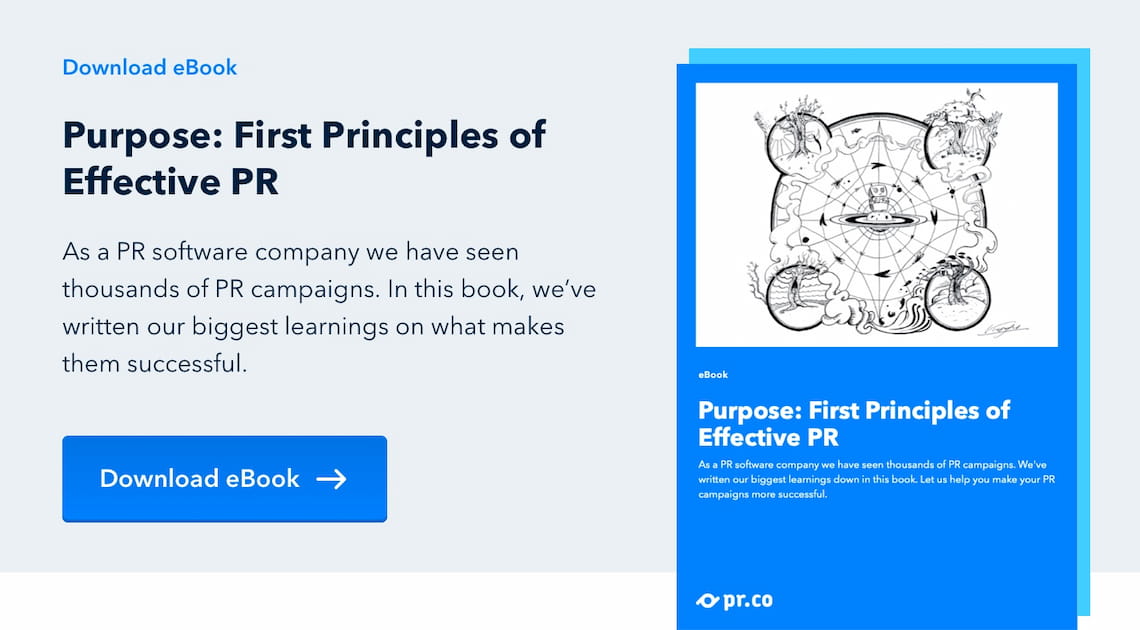 Sjors Mahler is the Commercial Director at pr.co. He's worked with PR and communications teams for 9 years and has organized dozens of meetups and events for the Amsterdam PR community. Sjors has an MSc in Persuasive Communications and specializes in branding, sales strategy, and inbound PR.. Connect on LinkedIn or send an email