In today's world, trust is now the make or break difference for brands. After a global pandemic and the shattering of solid, public institutions, trust has become one of the most valuable assets for a brand. So how do we gain and maintain trust with our prospective markets? One answer is: look at the data.

Using data to gain and maintain trust with your audience
Building trust with your audience is paramount to any marketing and PR campaign.
Without trust, consumers are far more likely to buy goods and services from other providers. According the 2018 Edelman Trust Barometer, 63% of consumers agreed that "unless I come to trust the company behind the product I will soon stop buying it."
That's a huge impact on the buying behavior of consumers. Losing its consumer's trust can easily crush a company.
It's no surprise then that 69% of consumers agree that the number one expectation they have for a CEO of a company is to make sure their company is trusted.- Brandon Anderson
What do customers trust now?
The data to look at first is to see what people currently trust. Again, the Edelman Trust Barometer gives us some startling insights.
60% of consumers trust the content created by companies from which they buy goods and services. Compare that to 51% who trust journalists, and 27% who trust celebrities.
That's right, content created by familiar brands has a higher trust rating than that of journalists.
So, if you're not delivering great content to consumers about the topics they want to know more about, you're missing one of the best opportunities to gain trust and deflect distrust.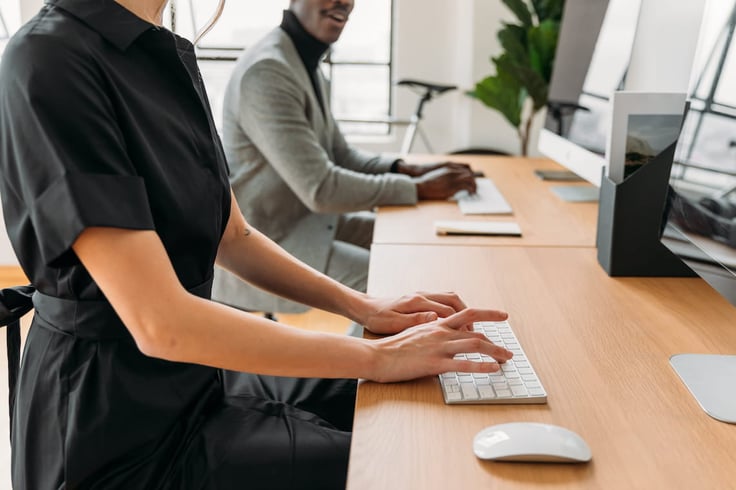 How do you know what content will build trust?
Heidi Cohen
says
that content marketing works the same way as a personal relationship. "Based on past experiences, we've acquired evidence of reliability and honesty. As a result, we develop and deepen relationships as individuals."
The promise of reciprocity - offering our audience solutions to their problems for free, through content - is what builds that trust. So the question then becomes, what problems do we address and write about to provide these solutions? Again, we go to data. There are two ways to gather data to find out what our consumer's pain points are.
First is qualitative analysis - which asks consumers their open-ended responses to our questions.
Second is quantitative analysis - which is based on objective data that can be ranked.
Okay, we're not going to go into statistics-level jargon here. Instead, we'll keep things high-level. Getting qualitative data involves us asking for opinions via open-ended questions such as, "What keeps you up at night?" and "What one thing could make your work life easier?"
In qualitative analyses, we are getting feedback that is then interpreted by the interviewer. For example, if someone says that the one thing that could make their work-life easier is spending less time on billing and invoicing, we could interpret that in many ways. One way of interpreting it would be that they need better software. Another way of interpreting it is that they just need better training.
While the insights gathered through qualitative analyses are great, the interpretation of the data could lead organizations down roads that don't actually solve the problem our audiences are trying to solve for.
On the other end of the spectrum is quantitative analysis. This includes things like website metrics or identifying how often events occur. These metrics can be directly measured and analyzed without some other form of interpretation. This is where a huge, untapped amount of data can uncover the topics we should be covering.
Analyzing our own websites can uncover the topics that are currently resonating best with our audiences and providing them with the information they're finding useful. Digging deeper, we can see what content is really driving engagement and what is causing buying actions - a good indicator that the content built enough trust with the audience to get them to take the next step with us.
But we don't have to stop there. Quantitative analysis can also be done on our competitors' or other industry sites to see which topics drive the most engagement and traffic for them.
Using bad data, or no data at all
Many pieces of content created today are not based on any data. They're based on someone's thought at the moment, or someone else's opinion of what should work (looking at you CEO and CMO's…)
Simply guessing what a customer's pain points are can cause more friction than trust. For example, if you assume that your customer's pain points are caused by a lack of training, and that becomes your go-to talking point, you could really rub them the wrong way. That would be an indicator that not only are you not listening to them and their needs, but you're putting the blame on them.
Talk about a good way to erode trust.
Instead, looking at the data, you could identify that your key audience is actually very well educated, but that the key pain point they have is performing a specific process that no tool can do very well. As a result of this research, you could create a blog post that addresses this need, gives some ideas on how to solve it, and even pass on this information to people within your organization that there's an unmet need that your organization could solve at a product or service level.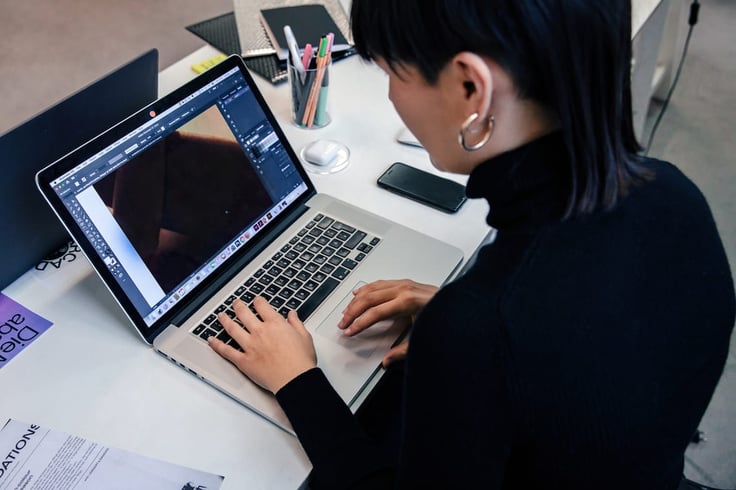 Finding usable data effectively
Most PR professionals and small PR agencies don't have data scientists at their disposal. So where can a PR pro get the data they need to build out the topics to cover in content - and subsequently can use in earned media coverage?
The first place to look is Google Analytics. This tool seems intimidating at first, but with a little practice, you'll begin to see amazing insights coming from it.
You can identify the pages that bring in audiences and where they came. You can also see how long they stayed on the site and which pages really engaged them to stay, and which ones caused them to lose interest.
But if you want to get a holistic view of the individual topics - not just pages - that drive traffic, engagement, and conversions on your client's site, as well as what topics resonate best in the entire industry, you can lean on content intelligence.
Content intelligence is the science of identifying and predicting the content topics and themes that provide the most value to your audience.
What's great about content intelligence solutions is that you don't need to be a data scientist to get actionable insights out of them. With Ceralytics, you don't even need to go into the tool. The team will actually work with you to create a data-driven content strategy for each of your clients. It's like having a team of content strategists and data scientists in your back pocket.
Pulling everything together
An effective content strategy will build trust with your audience on one of the most trusted channels you have at your disposal. This trust will, in turn, drive stronger customer loyalty, reduce churn, and increase the confidence your customers have in your brand.
But it has to be done correctly.
Simply guessing at what a customer's pain points are can backfire on you. Instead, your content decisions should be founded in the reality, not guessing and opinions. And to find the reality of your customer's pain points, you need to turn to the data.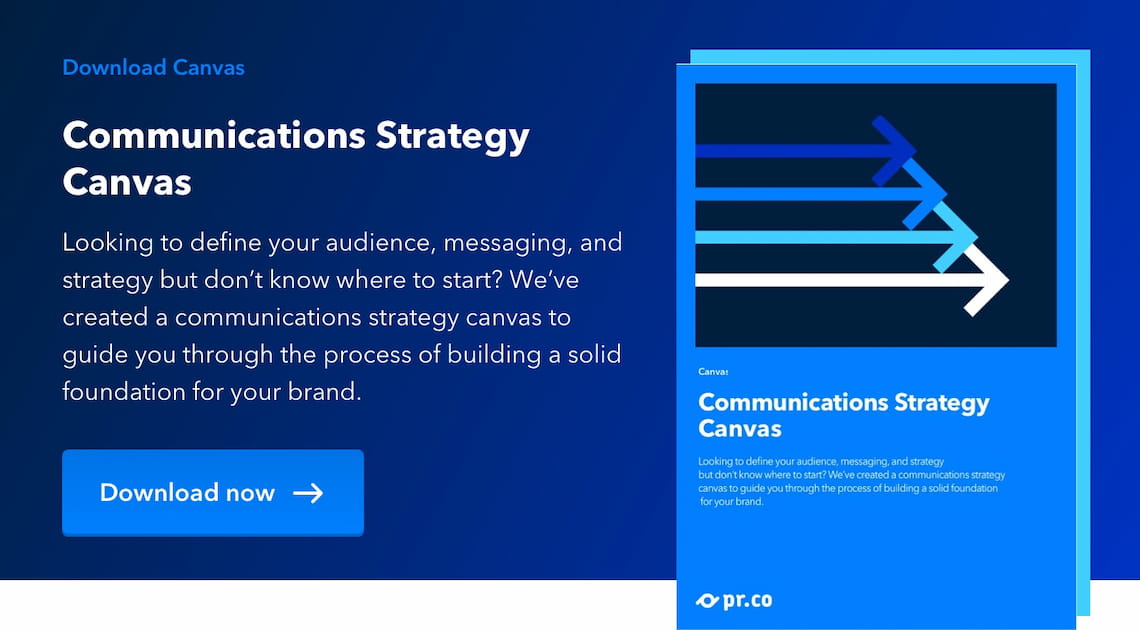 Brandon Andersen is co-founder of Ceralytics, a content intelligence platform, and former Director of Marketing at Cision. With more than 15 years of experience, Brandon specializes in content marketing, content intelligence, UX design, and product development.. Connect on LinkedIn or send an email