With fewer journalists finding news via email and traditional pitching, how can you make sure your news is reaching them? Here's how to use SEO to increase your coverage by making you findable.
A few months back we conducted interviews with journalists from The Next Web and Dutch magazine Sprout. Both journalists said they hardly ever get their news ideas from press releases.

We're seeing the same trend in quantitative studies. According to a 2018 research conducted under 500 journalists, only 3% of journalists state that they heavily rely on press releases. Three per cent. Roughly half of the journalists around the world said they don't use press releases at all to find new story ideas.
While this is not the case for all industries (we've seen great results from clients working for big brands, and for niche industries like cycling) - this statistic has meant that PR people (like you) have had to completely change the way they get coverage.
But if journalists are ignoring 97% of pitches, how are they getting your news? We went searching for answers.
After speaking to several publishing houses we can confirm- every single journalist we spoke to told us they ignore most of their emails:
You know, we get around 300 - 400 press releases every day in our editorial inbox. What people often don't understand, is that something they might be working on day in, day out, is not as interesting to others as it is to them. The fact that something is big news in their company doesn't mean that it's of any value to other people. In general, 99% of the press releases we recei ve are rubbish. Sometimes because it just doesn't fit our editorial guidelines, but most of the time because it's not newsworthy."

~ Remy Ludo Gieling, Journalist and Editor in Chief, Sprout and MT.
What's wrong with pitching?
To put it simply, the traditional outbound way of doing PR - mass-send a press release to a massive list of media contacts - just got annoying. Overflowing inboxes and phones ringing off the hook do not create optimal working conditions, whether you're a journalist or a Bengal tiger. It interrupts your flow. And, if it's not personalized or highly relevant, it's spam.
It was also annoying for people who work in PR, no one wants to be like your best friends' younger brother, who despite constantly shouting and interrupting, is somehow always ignored and excluded (sorry Tom).
Because of this, public relations has become more of a pull than a push. Outbound PR - where you would pitch journalists via the phone or press release - is on the out.
We recently interviewed a few journalists to learn where they get their news, read more here: A journalist's perspective on your press release.
Inbound PR on the other hand- helping the media find good content about you - is very much in.
"My network, my curated social feed and social media are my primary sources to find news."

- Remy Ludo Gieling, Journalist and Editor in Chief, Sprout and MT.
This is good news. It means all the things that you are naturally good at as a PR person can finally be used. You're a great storyteller and you're personable. You're strategic and creative. Now is your time to shine.
Nowadays journalists and bloggers find their information through search and social. More often than not, they're coming to you. So you have to make sure, when they come looking, you have a thousand neon signs pointing in your direction.
So, if journalists aren't opening or reading your emails, how are you supposed to get your story out there?
The answer lies in your findability.
There are many ways to do this, but we are going to look at two of the most effective. These two things should be an indispensable part of your PR strategy. Namely, having a good online newsroom, and using that newsroom to leverage SEO.

How do I make my news findable?
When people find your news you want to give them the best possible answers to their questions. Online newsrooms are the home of those answers- a place where you control the narrative and keep things consistent and professional.
You safeguard your brand safety when you drive news to your site, as with any home base. Whatever the channel a journalist may reach out to you on, all roads lead back to your newsroom. So it's wise to make sure it's a good one.
Search engines, much like journalists, are becoming less and less susceptible to spam. Algorithms are much better at finding quality content and care more about your domain authority. There are many things you can do with your newsroom to help those algorithms (and the journalists that lead them there) find you.
In order to build findability, there are four components to take into account:
Know your audience

If you want to start conversations with your content, you first need to know what your audience (journalists, in this case) wants to know about. This will require a little research of your own but once it is done, you can work out the best tactic and stories to reach them.

What channels do they like? What topics have they written about? Whom do they reference a lot? What are their pain points? What questions do they want answered? Are there any other people in their field they seem to have a relationship with? If you can answer these questions your content is going to be electric.

Listening to your audience is one of the most important steps in your strategy.

Here is a free canvas to help you build your own communication strategy.


Build a strong newsroom

It's not easy to get your design team, development team, and branding team together. It's even harder when you have to explain it's for a newsroom - these teams would generally rather focus on the product. However, in order for your newsroom to work, you'll need to put some real thought into which components your newsroom needs.

We know a thing or two about building newsrooms. It's why we're trusted by socially conscious brands WeTransfer, Dopper, Shimano, and Dolby. Here's how we can help you.

You can start by looking at media requests; a big chunk of requests could be solved on the spot by having clear information in your newsroom (think images, videos, etc.). Also, you'd be surprised how much you'd learn from a chat with one of your media contacts. They'd be delighted to learn you're working on a website dedicated to them.

If this seems like a massive task, or if there's no way you'll get your design and dev team together on this, we have built newsrooms for hundreds of brands all over the world. You can schedule a chat with us at the bottom of this page if you'd like to learn more about how we can help with this.

Build inbound channels to deliver your news

Pro tip: We discovered when speaking to publishing houses that journalists curate their own news feeds. This cuts through the clutter and gets them to the quality content. With online newsrooms, you can create RSS feeds so that your news is included in that, or include an option for them to subscribe to your news.

Leverage your SEO

Since a newsroom lives online and is publicly available, your news is accessible to anyone using a search engine. By leveraging SEO you'll end up in journalists curated Google Newsfeeds and in search results when they're doing research.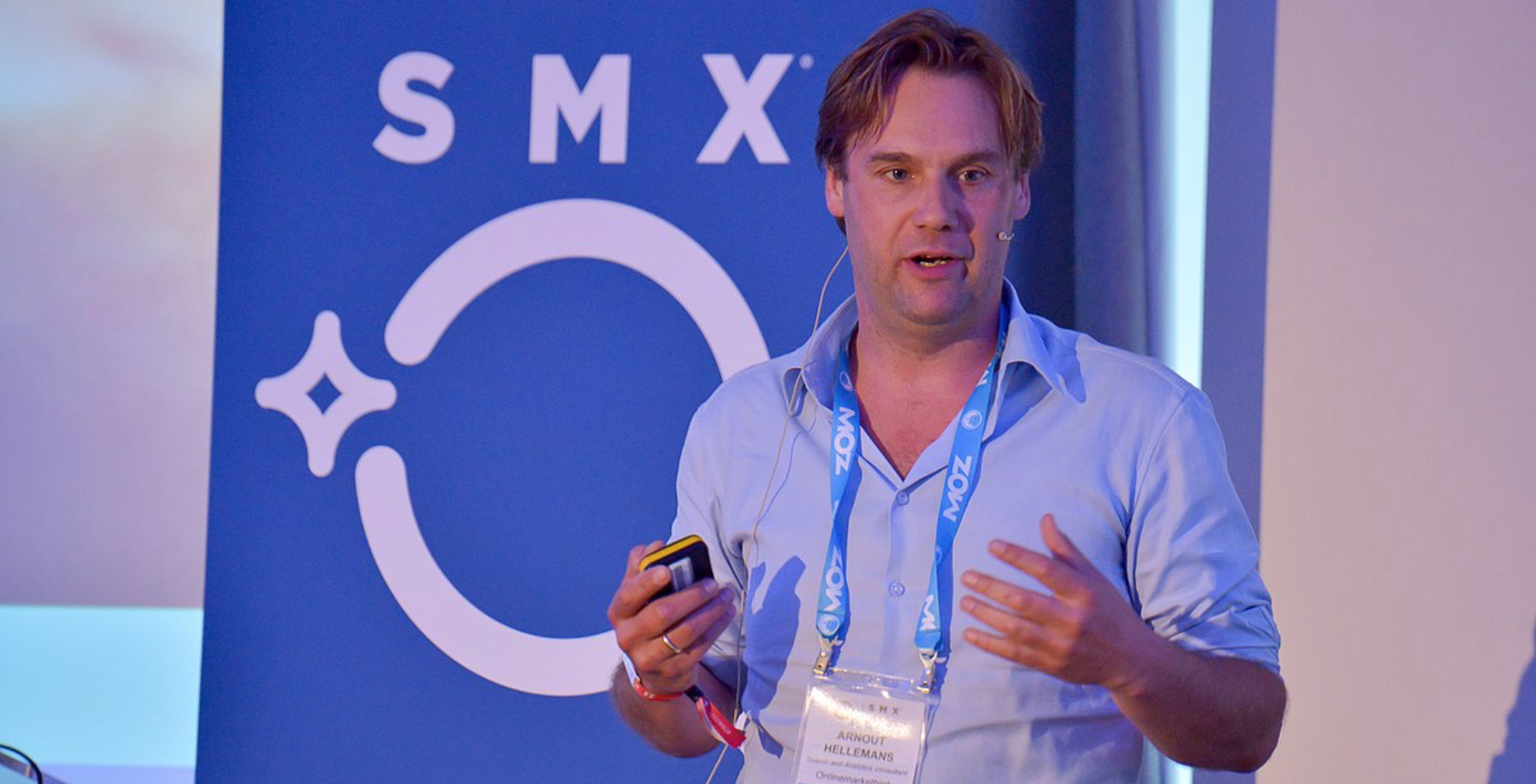 How can I leverage SEO in my PR strategy?
We spoke to SEO expert Arnout Hellemans - who's set up SEO strategies for brands like RBS, TNW and Leaseweb - for some top tips on how people in PR can leverage SEO. Here are his pro tips:
Do your keyword research

Despite being a writer, I used to hate keyword research. I always felt it restricted my creative freedom when dreaming up new words. That's absolutely not what it's supposed to do though.

You use keyword research in the ideation phase: keyword research is a great way to figure out what it is that people search for, so that you can adjust your content strategy to fit that.

Most SEO experts, when asked about keywords will say something along the lines of "If your research isn't good, then don't bother". Algorithms are getting more sophisticated, yes, but they are not magicians. There are a few things you can do to optimize for search ie. make sure they actually find you.

What then, is good keyword research?

Think in questions, speak like a human


First and foremost, keywords help you write for your audience. How would someone search for your news? What do they type into Google? People tend to search for things with questions. When coming up with your PR content strategy you should focus less on keywords and more on the phrasing of common questions.

The added benefit of this is, as search increasingly transitions to voice, you will future-proof your findability. In other words, the more conversational you are making your content, the more likely an actual human being is to match with it.

A keyword like 'plant', however, will have so much search volume it's very unlikely people will find it, but if you use the term Old Lady Cactus then it's much more likely you can snatch up traffic from a niche audience. Journalists all have a beat, so find out their niche and use it to your advantage.

Use synonyms


When people search for your brand it's very likely they will find you. Generally, you will rank well for your own name. Because of this, it's best to channel your energy into finding keywords that describe you in a different way ie. synonyms.

The added benefit of this technique is this- search engine algorithms tend to group words related to each other and make themes. This is to make sure when you search for online newsrooms you will get the press websites rather than the smash hit The Newsroom for HBO. So by cocooning your main keyword in synonyms you are making sure that you and Google are talking about the same thing and bewildered Netflixers don't wander onto your site.

Don't forget your images

Google is thorough, so anywhere without keywords is a missed opportunity. If you have photos do not forget to include your keywords in the alt text. This is another of the neon arrows pointing your way.

Give journalists a reason to backlink you

Think of backlinks as votes for your PR content. The more votes you have, the more people will visit your website. This is a very human way of making recommendations (or votes) - if several people have told you a hairdresser is good, you will trust he will do a good job. Your aim should be to get as many of these votes as you can, so you will be recommended as the source of a good story.

But getting a backlink isn't so easy. If you publish something and don't incentivize journalists to add a link to your website, they probably won't.

If you want a journalist to give you a backlink, don't give all the information away in the main pitch. Always add a link to learn more that leads back to a subpage on your site.

Here, for example, is an article about stem cells from The Next Web where the author links back to a press release from University of Vermont, where the reader can find more info on the research.

For example - if you're sharing news about research you've conducted, you can give more information around how that data is gathered on your website. When you're launching a new product, make a page for the nitty-gritty details and specifics, and mention that page in your release. When media contacts and readers have a reason to go to your website, you won't have to beg for links.

Backlinks are also a healthy KPI, and everyone in PR loves a great KPI. What better measure of engagement than votes of confidence from the surrounding community?

Write strategic headlines

Once upon a time, a press release could have a descriptive headline claiming that you were the best and that was enough. Those days are gone. Now you need to be demonstrably popular.

A strong PR play these days is to write an eye-catching headline to draw attention to your press release, and update it later to better reflect search intent. This way you get all the traffic from your topical angle, and later get traffic from an audience looking for answers to common questions in your niche. Win-win!

With this technique, you can URLs to your advantage. If you release an annual report on say, the Ultimate Cactuses, make sure that report always lives on the same page. Make sure your recurring news URLs are something generic and evergreen like 'Most Popular Cactuses'.

Every year, update your headline to 'Old Lady Cactus Voted Best Plant in Europe 2020' - to bring in the traffic of the day- while keeping the same URL. By using all the backlinks you have already gained, you will naturally rank well for 2020.

And remember: when writing a headline always ask yourself the question: why would a journalist want to read this, is this genuinely newsworthy? If you have a strong answer for both then congratulations, you are officially findable.

Besides an attention-grabbing headline,

here are other elements that will make your press release stand out.

Host news on your own domain

Make sure to host your news on your own domain. Only by hosting your news on your domain - and not on Medium, or any other software vendor's domain - you're building domain authority for your website. Hosting your news on a subdomain works as well, but we've seen great increases in impressions and clicks from brand that switched from subdomain to main domain (or subdirectory).

A reverse proxy, which acts as the traffic warden between the users of their site and your server- is a great, often untapped, source of building domain authority. It makes sure that all your content (including your main website) is under your main domain, which results in a much stronger domain authority (hooray!).

When you have many websites (for example our subdomain news.pr.co would be treated as a separate site to pr.co) they all need to put in the elbow grease to build their own individual search ranking. And that takes time. Why do it five times when you could do it once? By using a reverse proxy on your online newsroom you can make sure that every vote for your news and your site reinforce each other. And that, PR friends, is another great way to be findable.

Work with your SEO team

It may seem obvious but SEO experts are the kings of findability. Not working with them is a missed opportunity. As someone who works in PR, a role that is increasingly resembling content marketing, working with marketing is a bit of a no-brainer. By building both your brand and your brand authority together, the results can be significant.

After all, if you do get the wide coverage you deserve, but you get no backlinks, then all that hard work will be worth very little.
How do I know if my SEO strategy is working?
Lastly, here are two KPIs to focus on:
(High quality) Press mentions

This one's quite obvious, of course. If your strategy is working, you'll see an increase in press mentions: your media contacts have more information to work with, there's a lower threshold to find information about your company, there are beautiful media assets available, and it's very easy to get in contact with the PR team.

One of our customers, Dutch bicycle brand VanMoof, started to pick up multiple press mentions from magazines they had never been in contact with. That's the moment they realised their strategy is working - there's no way that would've happened without an online newsroom.

Backlinks

As a PR team, you're building a brand. You're building authority. And online, authority is based on backlinks. With every backlink to your website, you're strengthening your company's online authority.
Speaking of KPI's, when it comes to measuring and reporting results, there is no one-size-fits-all approach. Here's our honest take on measuring in PR.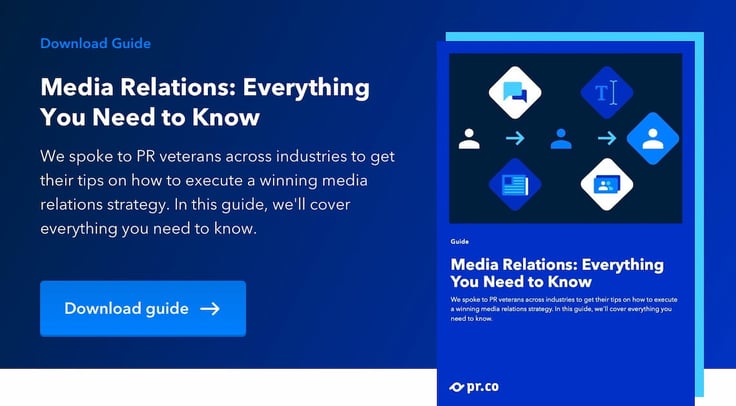 Having worked as a journalist for two national newspapers, as well as the comms departments for several NGOs and the European Commission, Carmen is passionate about ethical business and the magic of artful storytelling.. Connect on LinkedIn or send an email