If your pitch gets picked up but it contains no images, chances are, someone will have to run around like a headless chicken to find one. Needless to say, if that person is the editorial team, it reflects badly on you.
But there's good news. Every publication we spoke to has confirmed the same thing: if journalists are deciding between multiple pitches, they will choose the one with the best images. This means that if you up your image game, you should notice a significant uptick in your coverage.
In the year since we launched our PR magazine Unfold, we have worked with the heads of PR for some of the world's leading brands.
Our Editor in Chief, Carmen Guillen explains:
"I'm always flummoxed by how few PR departments send visual assets through. And of those that do, how many send small or low-resolution images. Poor quality images are at best a distraction, but at worst can be taken as a reflection of the quality of the piece, which makes the written content seem less credible."
Remy Ludo Gieling, Editor in Chief at Sprout, echoed this with his key bits of advice for organizations:
"Invest in photography. Most mediums nowadays are online, which means that these articles need visuals. You'd be surprised how few companies actually have a good online newsroom with press kits and hi-res images. With high-quality photography, you can really make your article stand out. Photos of the team, management, atmospheric images, product shots, etc."
Sending quality images with the pitch is such an easy win: a journalist will perceive you as more professional, so will want to collaborate with you again. The added bonus is you get to control how your brand is being portrayed. Because in all likelihood, random stock photos chosen by someone who doesn't know your brand are not going to do your image any favors.
What other elements should be part of your media kit? Check out some powerful examples from industry-leadingbrands.
Endless email chains requesting images. Scouring image libraries for something that fits. These are all steps you can remove for journalists. This helpfulness will push you into the PR major leagues. When you build a reputation for being thorough, accommodating, and reliable; media contacts will want to call you in the future.
Whilst it's worth investing in a bank of images of your organization, you do not have to organize a whole shoot for every single pitch. There are so many great ways to source visuals, which we will cover below. Once you start creating images you can draw upon the archive for years to come— everyone loves a bit of nostalgia. Just look at this great example with this Ford campaign that uses an old photo to celebrate their longevity.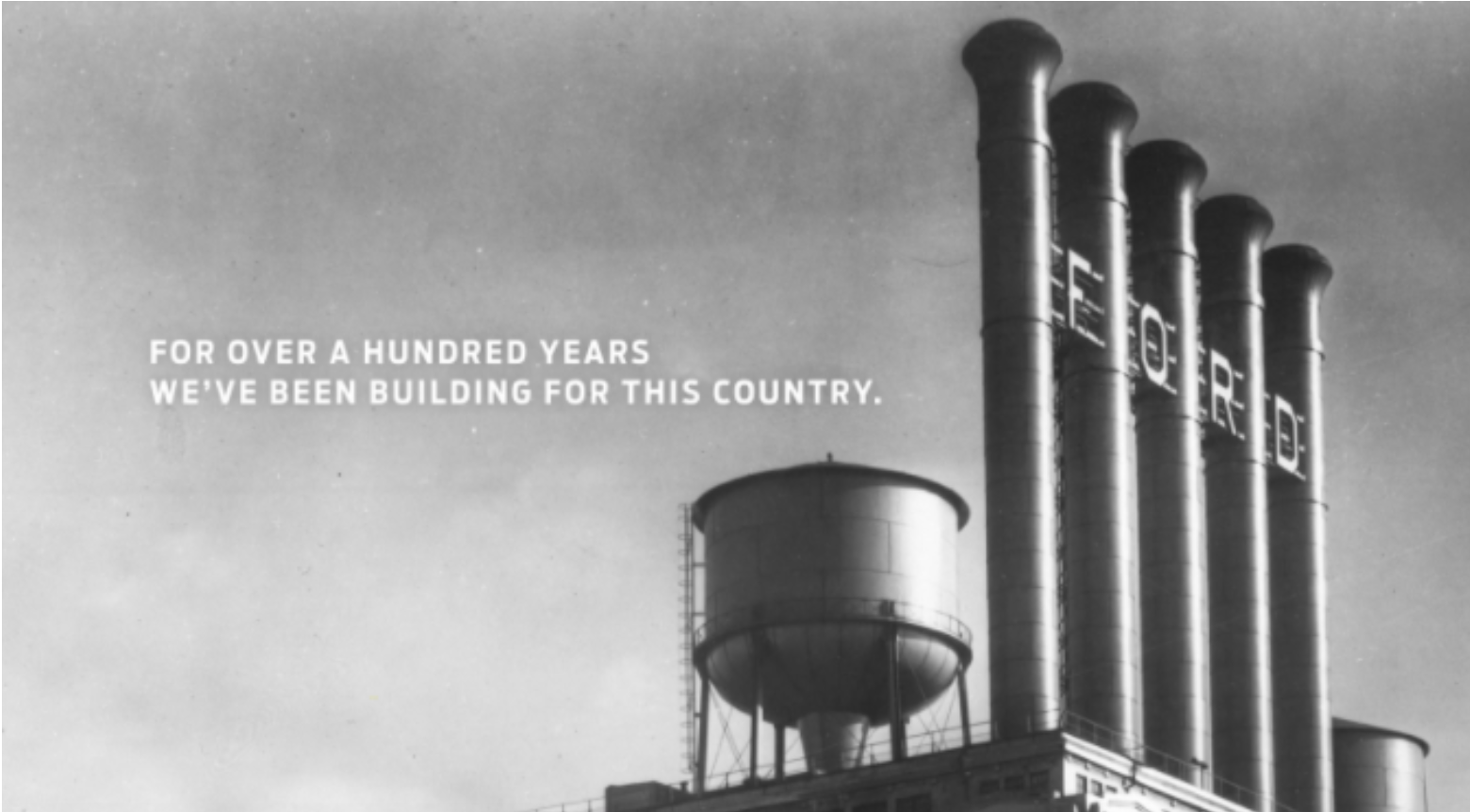 What editorial teams are looking for in images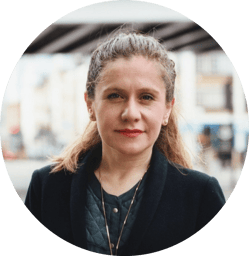 We spoke to Alex Ortiz, a Senior Photo Editor for The Guardian, The Observer, Sunday Times Magazine, and Save the Children for her tips on using images to get coverage.
Photo by Ed Barber
"People make assumptions when looking at images-- always take a step back and make sure you are sending the right message. If you are struggling, think outside the box. It always reflects badly on an organisation when there are no images.

We look for images called 'page holders' ie. they hold the reader's attention. Pictures can be the difference between your event or product being featured in a magazine or not. You've got nothing to lose— i's free advertising "
Here are Alex's top tips for images:
Make sure images are high resolution
Blurry images are not a good look when you're trying to look professional. To avoid sending pictures that look like stills from the Blair Witch Project, send high-resolution images. This is usually 300 DPI for print and 72 DPI for the web.

Send them in the right format
When in doubt, send things in the preferred format of JPEG. JPEG works well for the web, but you will occasionally be asked for TIF if it's a print publication.

Don't be cheesy
Remember women laughing alone with salad? There is a reason why stock photos are so easy to make fun of. 'Lifestyle' photos tend to look posed, especially if they contain people. Being too 'staged' can seem insincere, which is why landscapes are a safer bet. If you're unsure, go for a website like Death to Stock, which specializes in authentic photography

Don't send too many images
Imagine receiving a gargantuan file of images when you are on a deadline. While journalists and picture editors do like to have options to choose from — and will request more than they need— too many images will make you look lazy. And give media contacts a sizeable headache. An edit of your top 10 images will help avoid both of these scenarios.

Send both uprights and landscapes
Pictures often get cropped to fit a publication, a pin-sharp image in both portrait and landscape makes it easier for publications to crop them. A selection of both formats will make your images (and story) more likely to be selected.

Caption your images
Make sure all your images have the credits in the metadata. This avoids making picture editors going back and forth for this information. If you don't have time, it is always a good idea to ask the photographer to provide this information. Photographers are savvy using photoshop and they want to be credited.
Most stock agencies will provide photo credits with the download package. Make sure the information is correct, with an accurate description of what it is, where it is, who it is, and the date it was taken. If an image is miscredited or has bad information, you will likely be responsible.

Make sure images are well lit
Bright images look better both in print and online and are generally more pleasing to the eye. By the same token, nighttime images should be avoided. Nowadays, most print publications are on thin semi-glossy paper, and dark images don't reproduce well.

Never use images without permission
This should go without saying but don't take random pictures from the internet without permission. This is bad practice and could land you in some hot water.
Top 3 tips for pictures of events
If you are advertising an event that has not yet taken place, you should still send images with a pitch. Look for pictures of the performance, or pictures of the venue book cover.

When you send a photographer to a venue for an event you are hosting, make sure you have a very clear notice telling people that they are going to be photographed. This is a good thing to put at the entrance.

If you are focusing on specific people in crowd photos, make sure you have their permission to use their image. If not, it's very likely they will contact the newspaper asking for money or making a complaint. This, unfortunately, is a regular occurrence and makes PR teams look unprofessional.
Top 3 tips for pictures of people
Make sure you choose flattering images. If someone looks awkward, people will notice. This will distract from the piece.

Do not send images of people if you don't have their permission.

Photographers usually make their models sign a model release form.

Be especially careful with images of children- even in a crowd, they will need a model release form. Without one, you could be liable in a lawsuit.
Context: understanding a picture desk
If you are pitching to a publication big enough to have a picture desk, establishing a good relationship with picture editors is sometimes as important as cultivating good relationships with journalists. If picture editors know they can turn to you for good quality, they are more likely to ask you for images in the future. Free advertisement? Yes, please.
Remember that picture editors work under very tight deadlines. Never promise something you can't deliver. If you say you are sending something by a particular date and time: make it happen. They won't forget.
Agency or freelancers should pay particular attention to sending images. If a picture editor ends up contacting your client for images because they couldn't get one from you, it is bound to raise a few eyebrows.
Try to reply as quickly as you can with an image request. Picture desks run on a 'first-come first-served basis. So if you don't send images in a timely fashion- a competitor might take your spot.
If you don't have images, search for some online. Approach this as if you are a picture editor yourself. It's so easy to do. With a small amount of money, you can step up your company's reputation tenfold.
Hacks:
Can't find the right image? Instagram is a surprisingly good source. Contact the user to ask for their permissions, then use this program to download the image. Don't forget to credit the photographer.
Don't have much budget? Go to an end-of-year photography degree show and select your favorite photographers. Approach them for a job— they will be thrilled to have their first real gig. They get to build up their portfolio, and you get high-quality photos at a reduced price. Alternatively many stock agencies, like Shutterstock, have a free trial.
Do you have an engaged user base? Leverage that. Keep an eye on the pictures your customers are taking. Using those pictures is sincere— plus it's a cheap alternative.
Need something more dynamic? Illustrations can be a great alternative. There are plenty of image banks for illustrations or freelance illustrators that you can use to bring your ideas to life.
Creative agency 72& Sunny made this great presentation on producing work during lockdown. But it can serve as inspiration for any time. Whole campaigns and music videos have been built off the back of stock footage. Just look at this video by Coldplay, made with stock footage.
Where to find quality visuals
Here is a list of stock agencies to suit every budget.
Paid media libraries
Free media libraries
Satellite/aerial pictures
Photographers groups
Create news that make people look. Plain PDFs are uninspiring and end up in the spam folder. We can help you change that.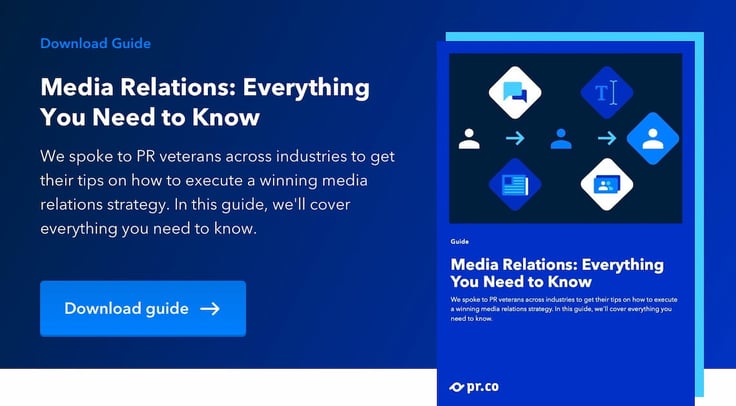 Carmen Guillen is Content Team Lead at OLIVER Agency. With over 7 years of experience as a copywriter and editor, Carmen has written for high-profile blogs and newspapers, and directed the content teams for fast-growing startups and NGOs, including PR.co's blog and Unfold Magazine. Carmen is passionate about ethical business and artful storytelling.. Connect on LinkedIn or send an email