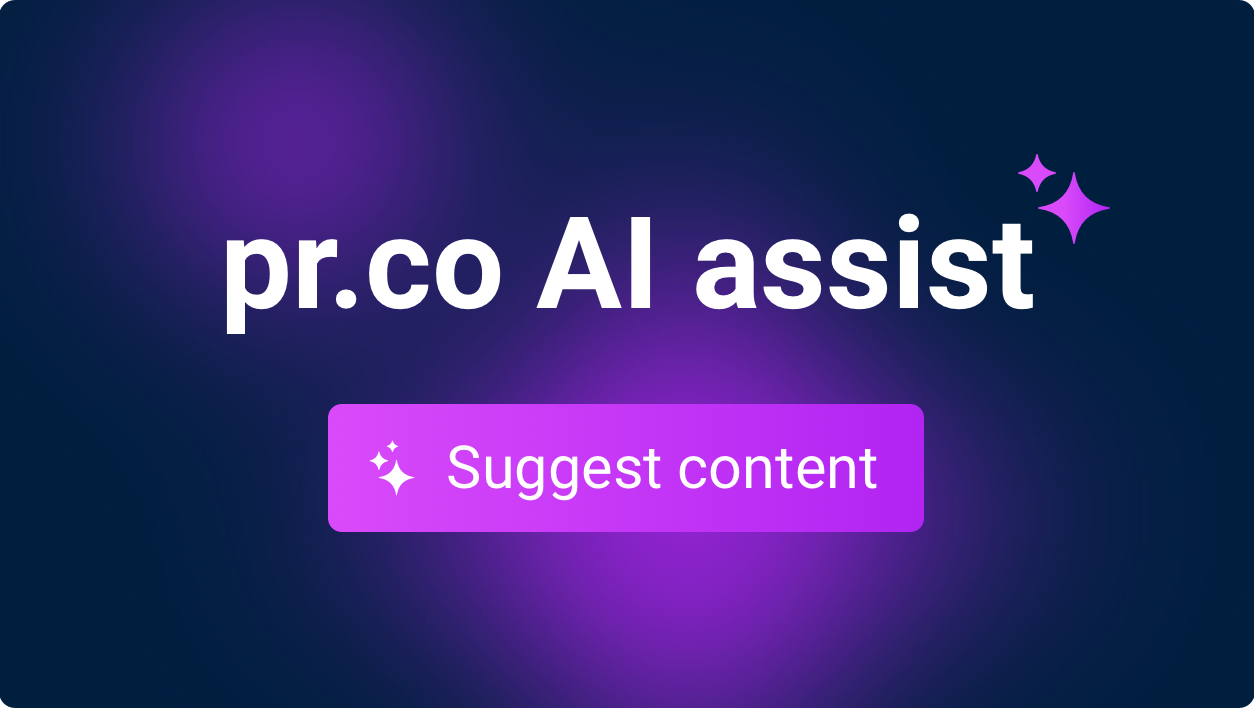 Create killer headlines fast with pr.co AI assist
Will AI take our jobs? No (here's why).

Will it change them? Absolutely.

At pr.co, we believe AI will improve our industry. That's why we're excited to introduce our latest feature: pr.co AI assist.
Introducing pr.co AI assist
pr.co AI assist is designed to help you save time and effort when creating your PR campaign. With AI Assist, you can generate quality content with just one click. Our AI algorithm analyzes your news article and suggests relevant headlines and summaries that will get your release noticed.

Our goal is to help you create compelling content as easily and quickly as possible. With this launch, AI assist will write your headlines and summaries, but more AI-powered features are on their way at pr.co. AI assist will revolutionize the way you create content in pr.co – watch this space!.
pr.co AI Assist is available now, in your pr.co account.
Excited about this, and have suggestions for how you'd like to see AI implemented in pr.co? Reply below, we'd love to hear your suggestions.