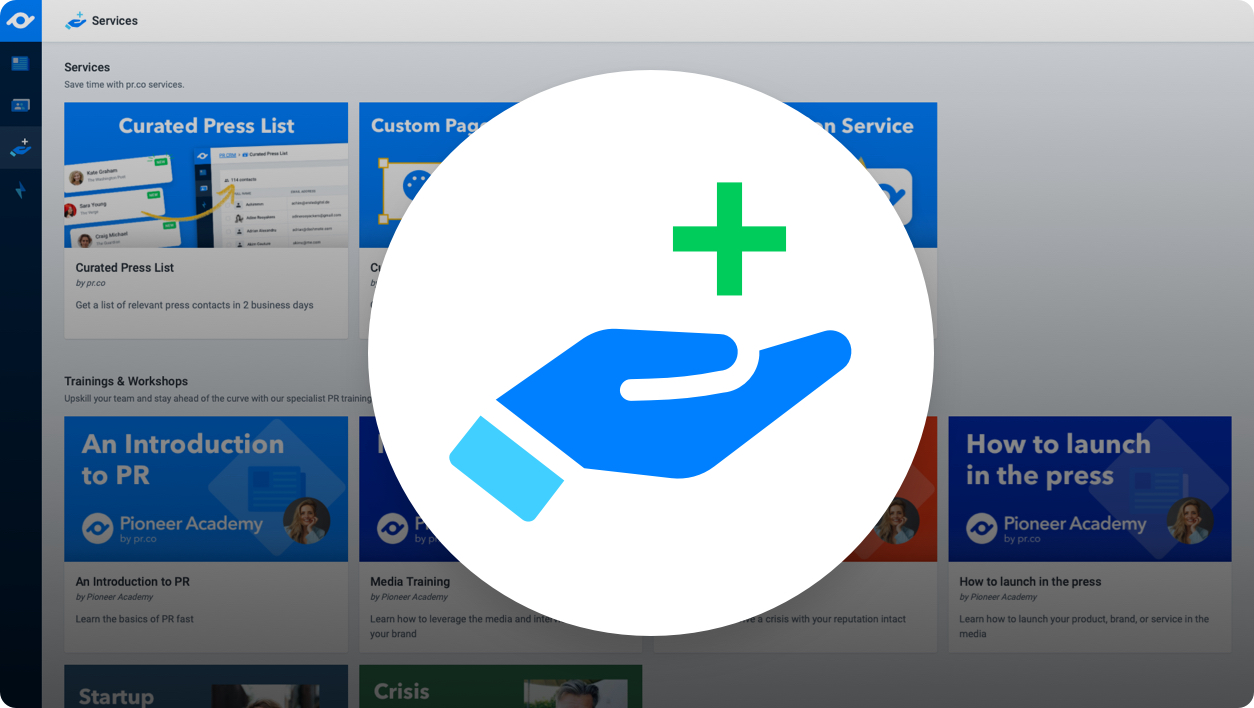 At your service, with Services
We're excited to introduce Services. Our latest feature, designed to help get more value out of pr.co. Services makes it easy to browse everything pr.co has to offer, including; training, workshops, partnerships, and much more. Services offers you direct access to cost-effective support, training, and knowledge to improve your PR and communications.
From booking a Crisis Communication training session to requesting a curated press list or upskilling your team through our online learning platform, Pioneer Academy, you can now find everything you need in one place. Our commitment to supporting you extends beyond software, and Services allows us to deliver that extra value directly to you, right from the app.
We have partnered with leading experts in the field of PR and communications to deliver our services. Their expertise and dedication will ensure you receive the best possible standard of service tailored to your needs.
Explore our available services:
Trainings & workshops:
Partnerships:
We will continue to expand our services to meet your changing needs. Are there any services that could benefit you? Let us know.