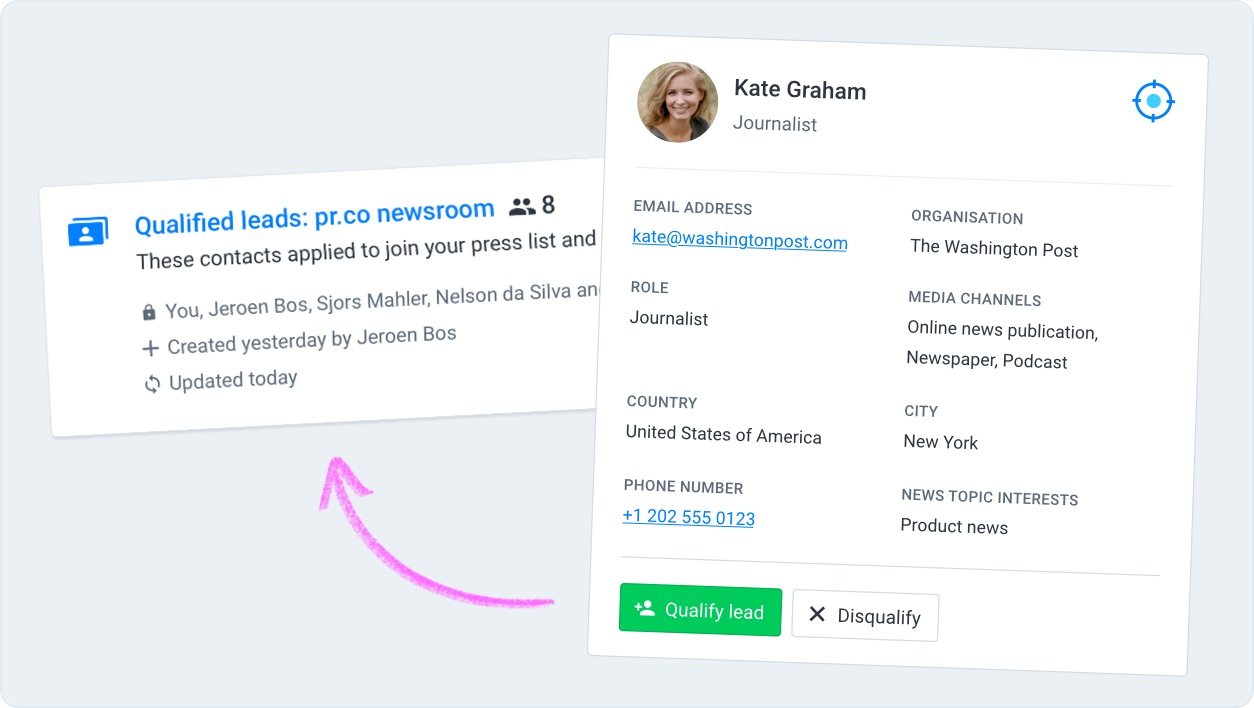 Generate leads with your newsroom and grow your press list
PR typically leans on finding and pitching contacts. Journalists, however, report they get most of their news from research. We can help you build out an overlooked channel: inbound PR. Use your newsroom to generate new relevant connections, qualify relevant journalists and organically grow a high-quality press list. Because why would you scour the web to find new press contacts if we can convert the ones browsing your newsroom?
Leads comes packed with a bunch of helpful features, here they are:
Convert newsroom visitors to new press contacts 🎯
We use strategically placed call-to-actions to direct journalists to the lead capture page. Here, they fill in all required details to sign up for your press list.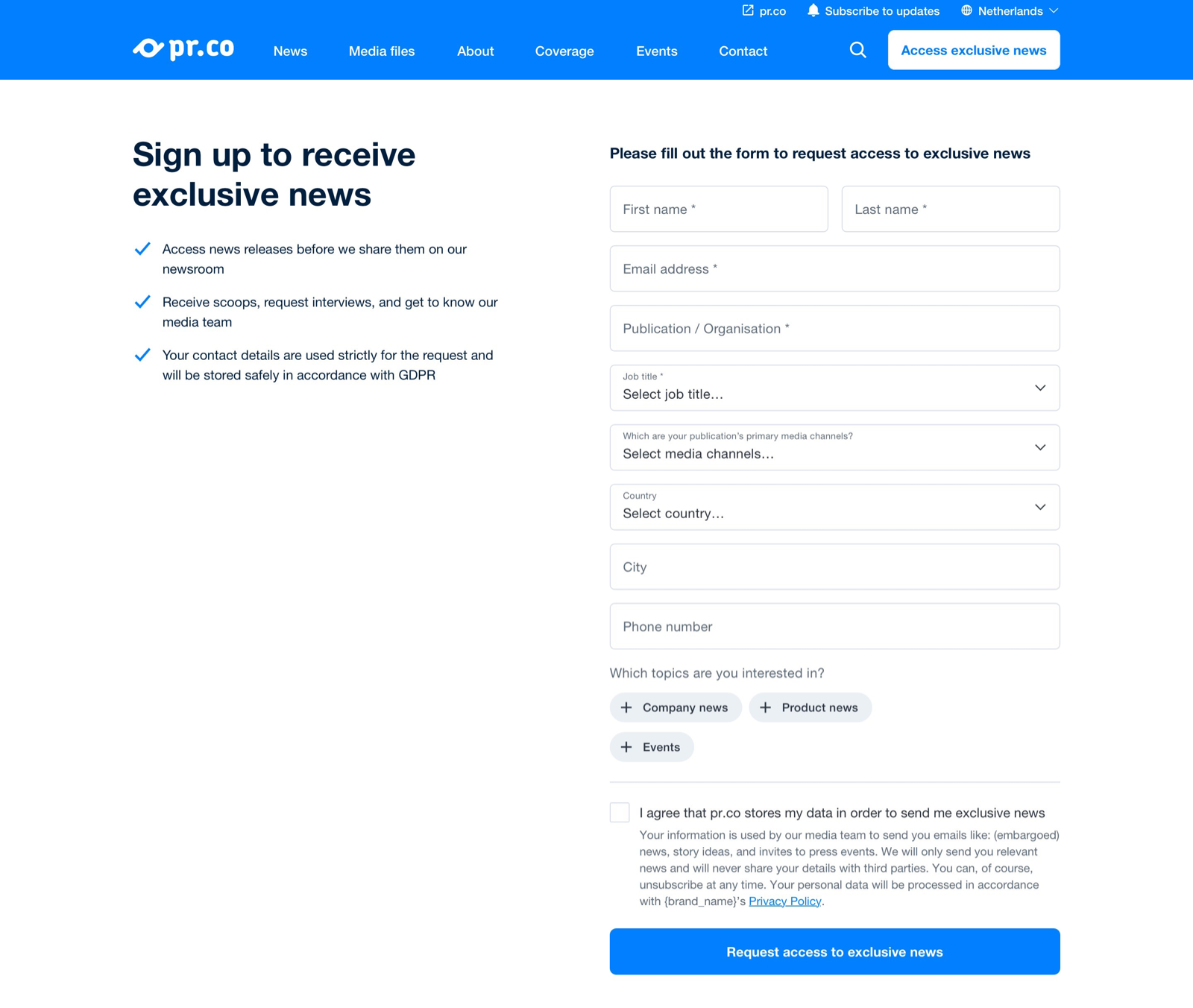 Qualify new leads 🕵️‍♀️
Journalists share for which publication they write, what their primary media channels are, and which of your news topics they are interested in. That way, you make sure only relevant contacts end up in your press list.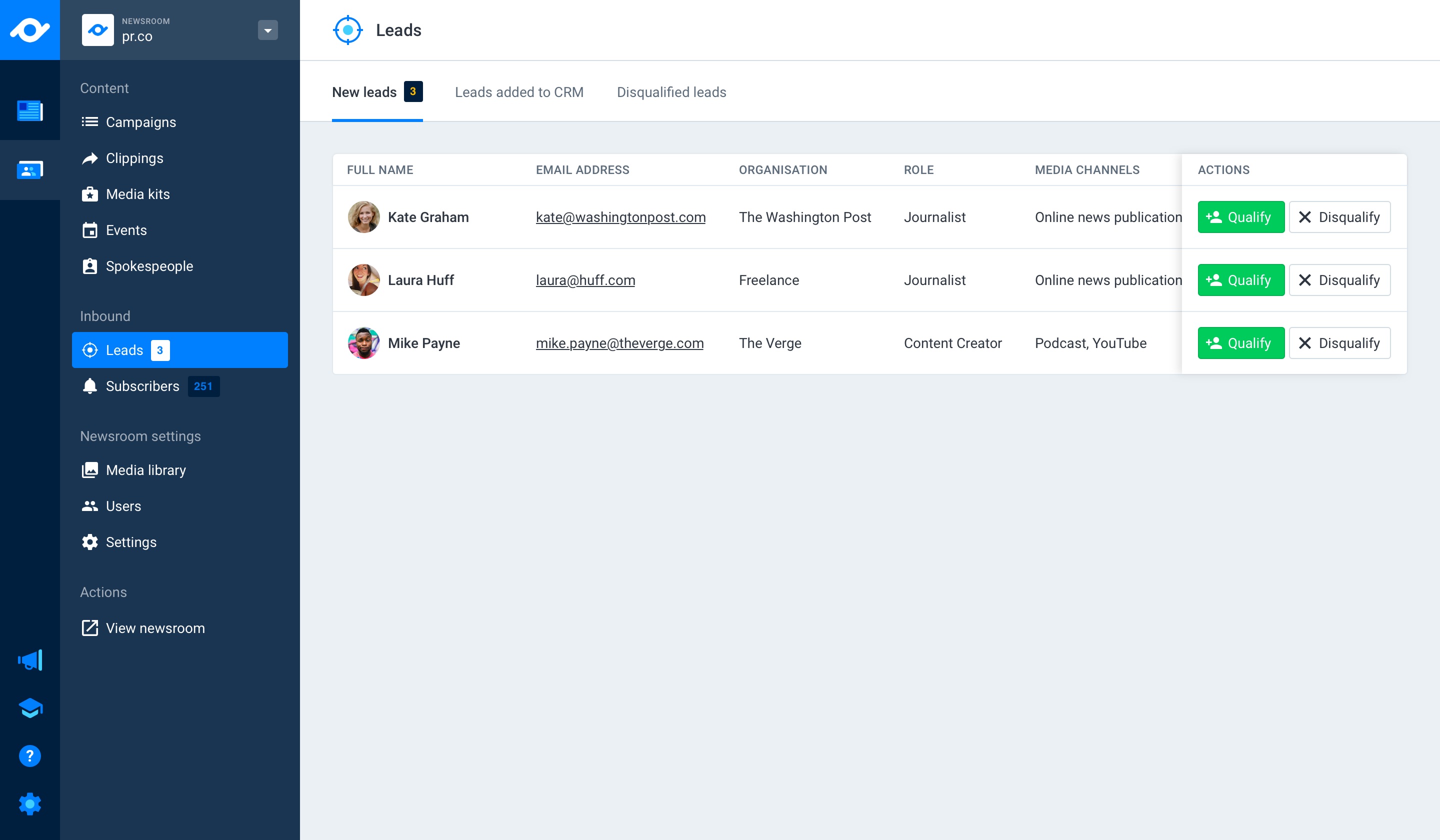 Qualified leads end up in your CRM ➡️
Qualified leads are automatically added to a dedicated contact list in your organisation's CRM. From here, you can organise them into lists, view their details and activity history

Send email pitches to your qualified contacts 📨
Got a new release coming up? Don´t forget to pitch your new contacts!
Qualify leads from your email inbox ✅
New leads are emailed to you, so you can qualify them the moment they sign up.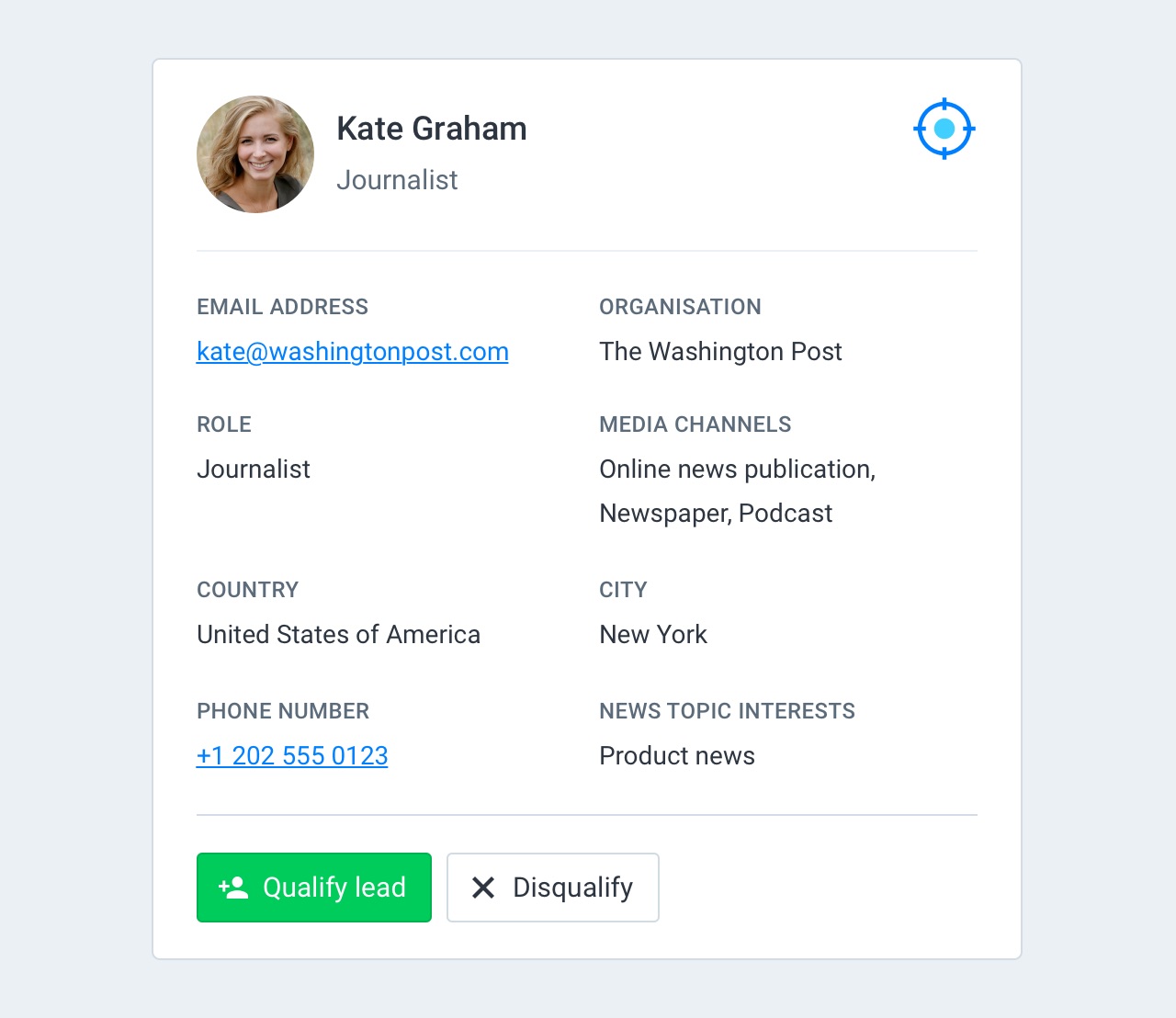 All fully GDPR-compliant 😊
No need to worry about GDPR compliance, this functionality is fully compliant with GDPR legislation.
How to start generating leads?
Log in
to pr.co, head over to the Leads page, and click '
Enable feature
'. Your newsroom will be transformed to generate leads straightaway.
Note
: Leads is a PR CRM feature. You need the PR CRM in your subscription plan in order to use Leads. Don't have it in your subscription yet? Upgrade now.
The Leads feature in detail
There's more to this feature than we covered in this update. Read our in-depth help article to learn how Leads works in detail and all the extra nitty features it has.