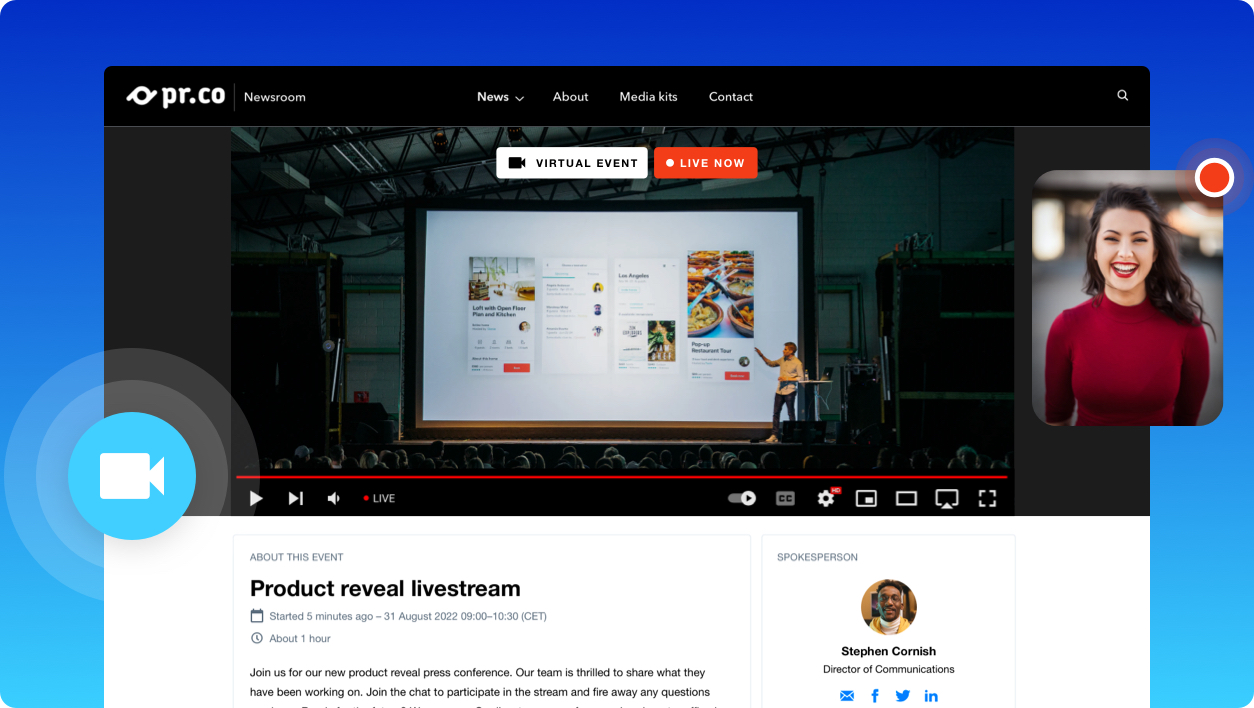 Host press events, online
We are thrilled to announce that you can now host virtual press events with pr.co. Livestream your event in your newsroom and engage with journalists, stakeholders and other viewers through live chat, QA sessions and polls.
Use your newsroom to host online press conferences, product launches, interviews/ AMAs, webinars, live events, hybrid (online/offline) events, and more.
Reach anyone, anywhere, anytime
You can now host online press events and reach anyone, anywhere, anytime, in a way we are all familiar with.
A smooth, branded experience
People watch virtual events in your newsroom, right inside your website, without needing to log in or downloading yet another app.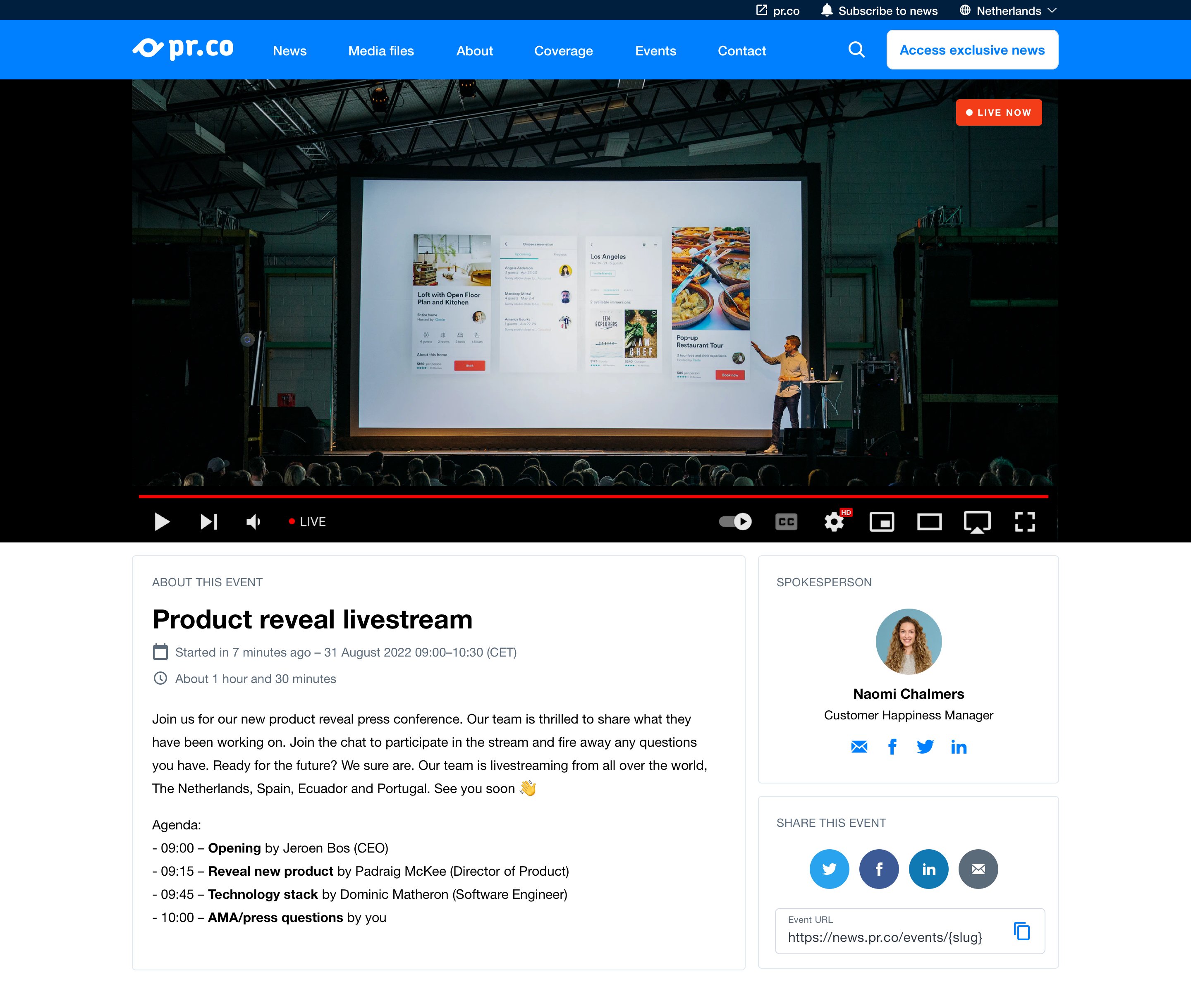 Engage with your audience
Viewers can join in the conversation with live chat, ask questions in a Q&A and leave their opinion in polls.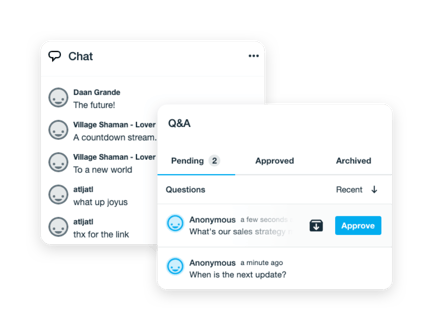 Integrates with YouTube and Vimeo
Use the video streaming platforms that your team and event agency are already familiar with.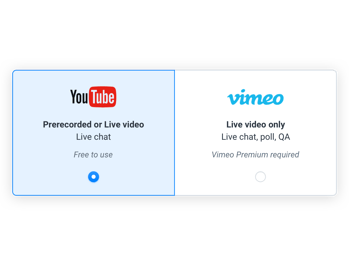 Go live or stream a pre-recorded video
Either pre-record your event for a picture-perfect experience or livestream. Use the streaming method that suits your style.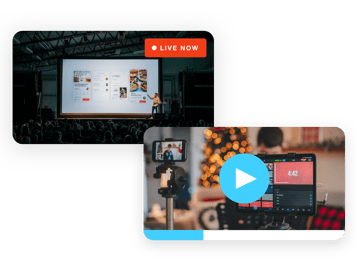 Promoted across your newsroom
Before the start of your event, a full-width banner on every newsroom page persuades visitors to join the event. One click, and they're in. Showtime.

Excited? We surely are.
Are you already hosting online events but not on your newsroom? Or are you interested and would like to learn more about what virtual events? Let's have a chat, we will happily show you.