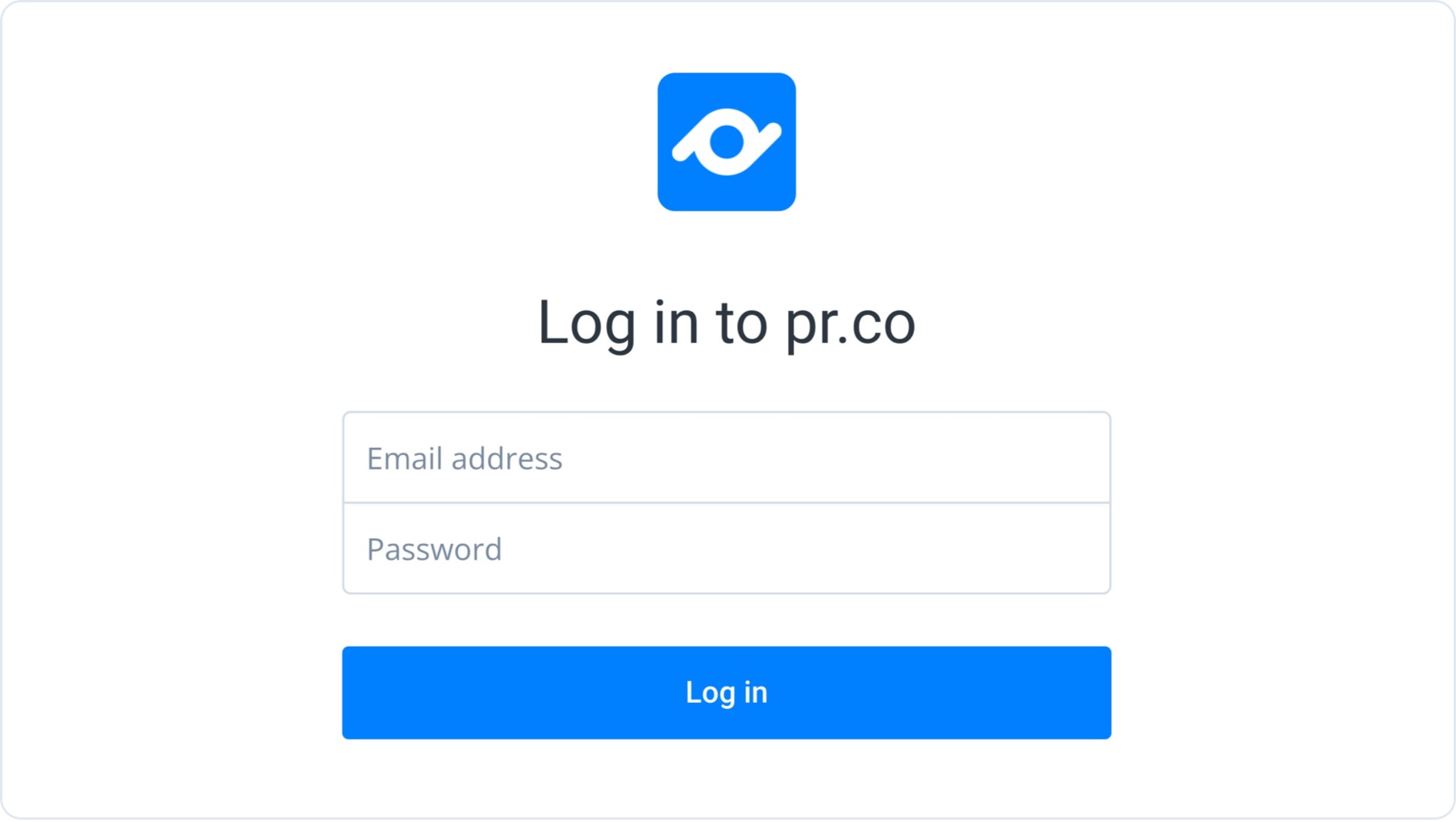 Login page revamp & extra fixes
There is a good chance you noticed these changes right before you logged into your pr.co account. We revamped our app login page. The login form is now front and center of the page and its form styles are aligned with the app. A well-deserved facelift.
P.S. Did you know you can add an extra layer of security to your pr.co account by setting up Two-factor authentication (2FA)? Recommended!
Other fixes & improvements
Implemented a fix that prevents new subscriber notification emails from being sent more than once in a rare case

Improved the app environment for subscribers (where they manage their newsroom subscriptions)
The company logo in the app now shows the primary background colour for transparant logos
Fixed an interface bug that in a very particular case would offset your time selection in the release date picker
Fixed an issue with our Clipping extension due to a new security update in Google Chrome
Changed the newsroom footer call-to-action copy to make it more engaging
Allow images to be added to the about page text editor
Happy 2022!