The media landscape is swiftly changing. With it, consumers are demanding and consuming information in a whole new way. The way we did sales, marketing and PR in the past is no longer working. As an industry, we must analyze how we can adapt to the needs and preferences of our audiences. We sat down with Iliyana Stareva, Global Partner Program Manager at HubSpot and author of Inbound PR, to talk about what it means to nurture media relationships in a world where mass press release emails no longer work.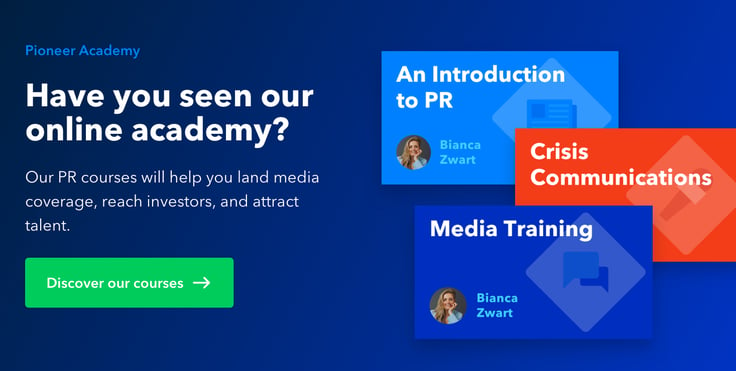 How to do media relations the inbound way
Wikipedia defines media relations as the practice that "involves working with media for the purpose of informing the public of an organization's mission, policies, and practices in a positive, consistent and credible manner. Typically, this means coordinating directly with the people responsible for producing the news and features in the mass media. The goal of media relations is to maximize positive coverage in the mass media without paying for it directly through advertising."
In other words, media relations is a way for businesses to have someone else champion their storytelling and extend the reach of company messages without having to pay for the feature.
The media has always served as PR's main intermediary to achieve that goal. In fact, many consider media relations to be synonymous with public relations.
But we live in an inbound world where content rules. People find information on their own through search and social. That too applies to media people - journalists and bloggers - who also do their research online and discover news on their own. This means that they no longer need to wait for a PR professional to reach out and give them news. They find the news themselves.
Today, to be successful at media relations PR professionals need to adjust how they approach working with the media and forget outdated approaches such as mass press release pitching via email. It no longer works. It's interruptive and not personalized. In fact, only 3% of journalists globally would rely on a press release to find news.
How do you then succeed in engaging the media?
You need to pull journalists in instead of pushing messages out at them.
This premise is the essence of the inbound approach which relies on remarkable content that people find on their own time via search and social. And it works. But it takes time and dedicated effort because it requires a proper strategy, a lot of research into your audience, and then the definition of the right content and tactics to reach it.
In my Inbound PR book, I define eight actionable tips on how you can do media relations the inbound way.
8 Tips for Inbound Media Relations:
1. Do your research first
As mentioned, journalists use social media to stay up-to-date, research and write stories, but also to build their personal brands. Some of them have their own blogs, other guest blog, they are all on social media.
The first thing you need to do before you plan any media relations activities is to research the media. Just as you would target the right buyers for your products you need to target the right media people and outlets. You have much better chances for your content or press release to actually get picked up that way because it would spark genuine interest.
How do you do that research then?
Well, read what journalists write about (e.g. blog posts or previous pieces), follow the conversations they are in (e.g. on LinkedIn groups, in Twitter chats), talk to them and get to know them – their interests, their pain points, their challenges, the things that they are working on. And if your story solves one of those challenges, well then you have a win-win situation.
In essence, you don't want to waste a journalist's time by sending them irrelevant information. You need to value it and personalize their experience – show that you've done your research, show that you know what they write about, what they are interested in, what their pain points and challenges are, and how you can help solve them with your story or news.
Companies have caught on and are using personalization to tailor their communication for every lead and customer. Here's how to do it in PR.
2. Get creative with your outreach approach
Media people ignore emails. They are too busy and they have their own approach to finding news, often through social.
As said, journalists are active on social and mobile, they definitely understand how digital, real-time communications works, so why not tweet them or message them on LinkedIn instead of emailing them a press release? Use a channel that's faster and one of their preferences to see if they would be interested and have the time for you and your news. And if you attach an infographic or something more visual, the better.
3. Don't be spammy and don't overdo it
When you've reached out as per above, don't follow-up again and again and again (I get that a lot with pitches to my own blog and it's very frustrating). If you don't get a reply, they are not interested. They are busy. Respect that. Maybe they'll remember the gesture and they'll come back to you one day. Either way, don't waste their time and don't waste yours either. Move on.
Pitching is a complex science. We don't offer a secret formula that will get you published but we can share valuable insight from seasoned PR pros. Here's everything you should know about pitching.
4. Create remarkable content
If you are thinking about writing a press release, instead of simple text how about turning it into an infographic or a video and publishing it on your website? Try to stand out and come up with something that hasn't been done before. It will get you noticed.
If your content is remarkable, journalists and bloggers will link to it in their pieces. This will help you get more people to your site and build up your SEO authority.
Once you've succeeded at attracting influencers and they've written about you, don't forget social media. Leverage your channels to not only share your own content but also any coverage you achieve. The idea here is not just to spread the word about you, but you should also make sure you mention the journalist, blogger or influencer and the media outlet. This way you show your appreciation and it's a nice gesture because you are supporting their reputation, getting them more traffic and potentially more followers.
5. Use emotion in your stories, not so much structure
Yes, the inverted pyramid and the "who, what, when, where, why, how" are important even in your own blog pieces, not just press releases, but is that the approach you capture hearts and minds with?
We are emotional creatures, we make decisions based on feelings, so don't be boring, entice us, challenge us, involve us, make us want more. A perfectly planned and organized piece that follows a strict structure would probably not succeed at that. Be different, be bold.
6. Don't forget your own content and channels
Just as potential buyers, journalists will check you out. They'll evaluate you before deciding to write about you. This means that they'll be looking at your website and your social channels in search of validation or more interesting content as well as important information about your company to support their story. If they can't find anything of interest or value on your own channels, why would they want to feature you? Make sure that you have a strong content strategy when it comes to your website, blog and social profiles. Omnichannel is where you'll succeed in the digital economy.
7. Make it easy for journalists to get in touch with you
There will be situations where a journalist would want to speak to you. Maybe they want to expand their story, maybe they want to run multiple interviews. Regardless, you need to make sure your website has a press page that includes your media relations contact details. This should be the contact of a real person, why not with an image of what that person looks like – this changes the experience so much because the journalist now knows who they would be working with.
When you've succeeded at getting coverage through media relations, make sure to share those stories and attribute them to the journalist or influencers. Mention them and help them build their own reputation and bring traffic to their stories. They will appreciate this a lot and remember it. One day when they're working on another story, they'll think about you and will want to partner again. This is the delight section of the Inbound PR methodology and it's all about long-term relationships, not just immediate gains.
Today it's all about personalized content and engagement on the right channels with the right people. Just as you are with your own marketing, you need to be strategic with your media outreach. You need to do your research in order to make informed decisions and create a plan for successful media relations with the right influencers and outlets through the right content for them and their readers.
How do you do media relations in the world of social, digital and mobile?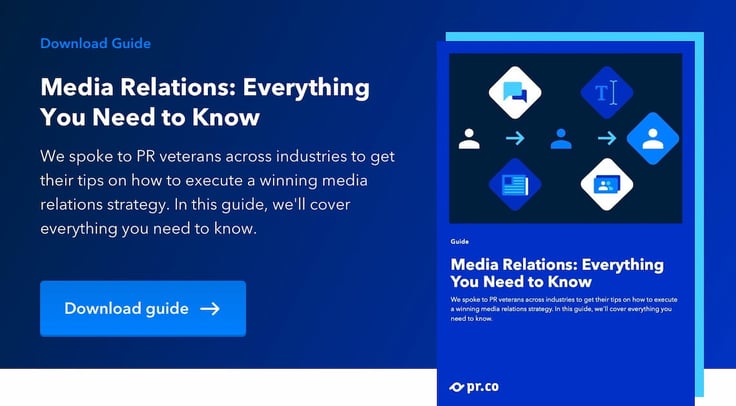 Iliyana is an award-winning author of the book Inbound PR and Chief of Staff to the EMEA President at ServiceNow. She previously worked at Cisco as PMO Strategy & Growth lead and as a Global Partner Program Manager at Hubspot. Iliyana has over 10 years of experience in a wide range of fields including Inbound PR, Inbound Marketing, Customer Success, SaaS, Program Management, and Channel Programs.. Connect on LinkedIn or send an email