We get it, pitching is hard. It's a complex science that is based on human relations, persuasion, and social psychology - which makes it even harder to quantify. And while we don't offer a secret formula that will get you published (spoiler alert, there is no secret formula), we do offer valuable insight from seasoned PR pros. We sat down with Jon Woodroof, founder of Twotone, an Amsterdam-based PR agency, Madeline Vidak, PR & Communications Specialist at fast-growing scale-up EVBox, and Adam Stones, author and founder of A'Dam Communications. They shared their best practices, tips, and templates that help them get their stories picked up.
Understanding a journalist's perspective
It's no secret that journalists are bombarded with emails every day. When we spoke with an editor-in-chief last year, we learned that publishers receive 600 pitches per day. It shows how difficult it is getting for PR pros to get noticed.
Ultimately, pitching is a lesson in empathy. By putting yourself in a journalist's shoes, you will understand what it is that they are looking for in a story and what's the best way to reach them. Acknowledging a journalist's needs will allow you to fine-tune your message and get it across to the right audience.
Essentially, the key to pitching is being helpful. It's about showing a journalist how your story is valuable to them and compelling to their audience. To do so, research should be the first step. Before bulk sending a press release to everyone in your database, you should know that you have higher chances of getting picked up if your pitches are personalized. This means looking into what the journalist has written about in the past and what they might be working on at the moment. By connecting your pitch with a piece they've recently worked on, you show the journalist you are interested in their work and have something valuable to offer. Is your story worth their time, and is it interesting for their readers? Then show them why.
When we spoke with Remy Ludo Gieling, editor-in-chief at Sprout and MT, two Dutch business-oriented online magazines, he revealed they receive around 600 pitches per day in their editorial inboxes.
We sat down with three PR experts to chat about how they pitch and put together a research worksheet to help you get organized before firing away those press releases. Make a copy of it here.
Be creative and credible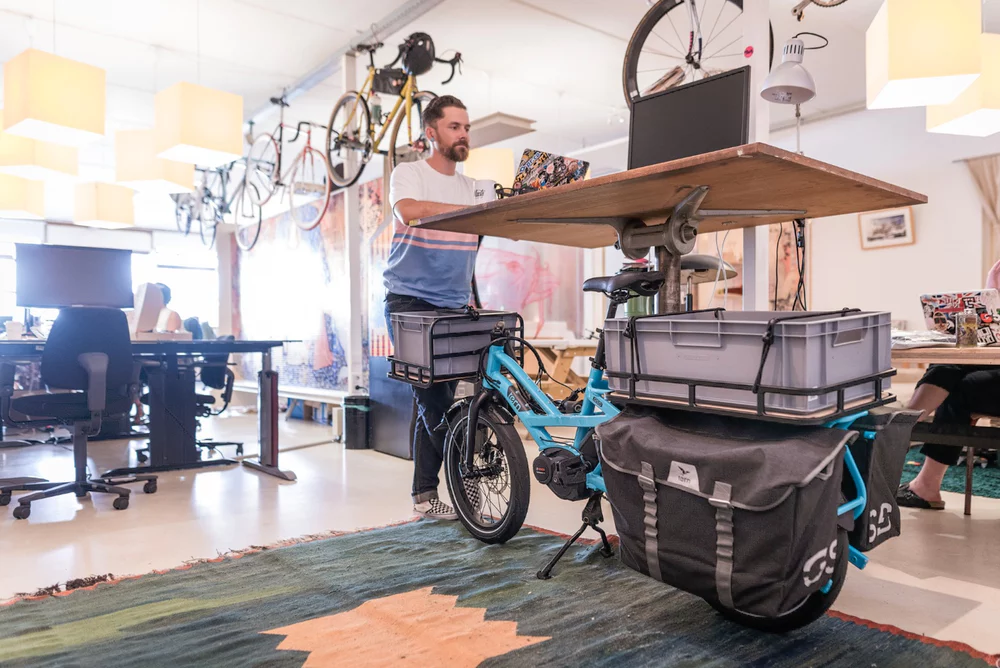 ▲ Jon Woodroof, founder of cycling PR agency Twotone Amsterdam
COVID-19 marks a before and after in every industry, PR is no exception. We have adapted to new circumstances and found new ways to connect. Still, having less face time with journalists is an obstacle. Jon Woodroof, the founder of Twotone, a PR agency based in Amsterdam, explains how connecting has become more difficult in times of social distancing.
"Since 2020, we've missed out on doing trade shows, launch events, and media days. Essentially, you get less time and space to connect with the media. In our case, we are used to doing bike rides with clients and journalists to build up trust and familiarity. So, in that sense, we've had way fewer opportunities to really get to know people. "
Despite the challenges we face today, cultivating long-term relationships with the media requires ongoing efforts. In the end, you reap what you sow. So how does Jon do it? He says a key element is delivering credibility. Every. Single. Time.
"Credibility is a must. We aspire to build trust with the journalist and editors that we pitch. They open our email and pay attention to our social media because we're credible; they decide to write about our clients and test products because they trust us. We take pride in working with the best brands in the industry and though we've had some misfires in our day, we love the confidence of representing companies that sell high-quality and reliable products."
According to Jon, there is one secret ingredient when it comes to networking. Check out our interview to find how he's created a network from scratch.
How to send a great pitch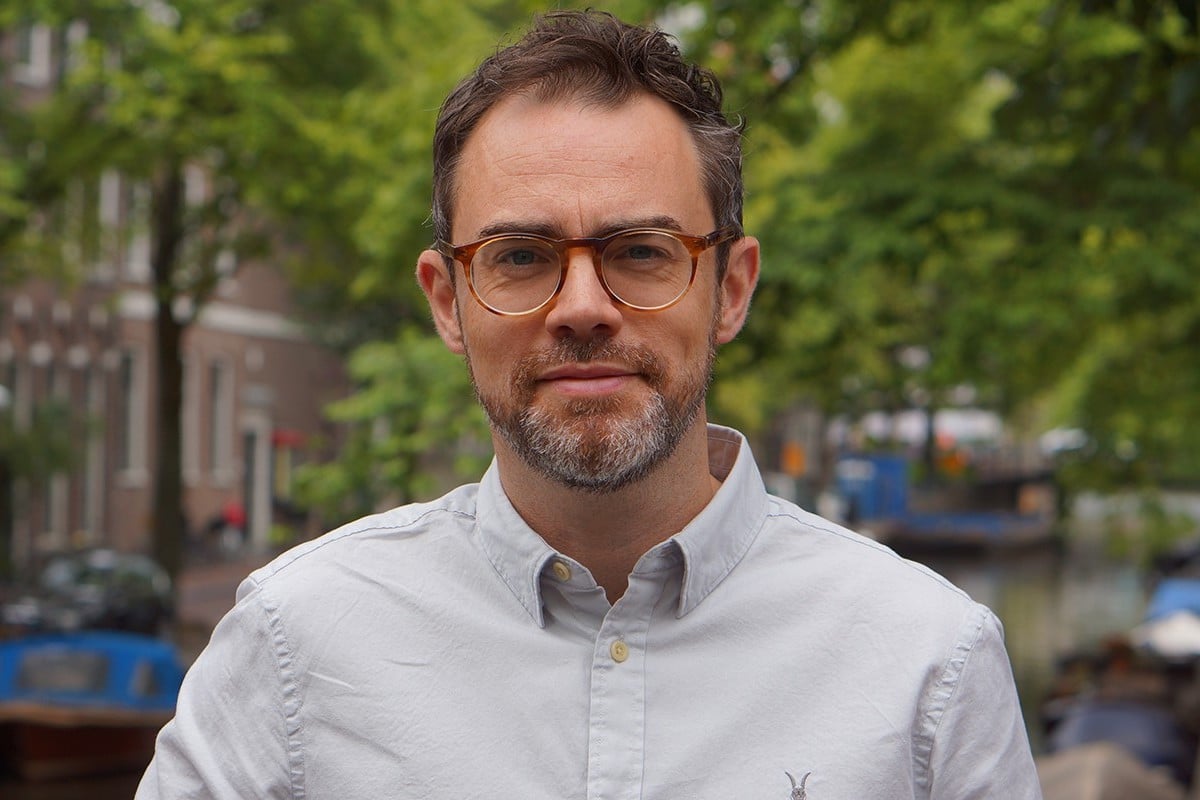 ▲ Adam Stones, owner of PR agency A'DAM Comms and author of Influence: powerful communications, positive change.
"Effective media relations means being tactical and targeted", according to Adam Stones. "There are four principles I suggest you use every time you pitch:"
Personal: It's called media relations for a reason. You have to get to know the journalist; what they're passionate about, what relevant stories they've covered, where their stories appear specifically. Then show off this knowledge in your pitch. And state why you are approaching them specifically. Be friendly and show you get them.

Clear: Journalists have little time and are bombarded with hundreds of ideas a day, so be direct and concise. Make it clear what the story is and why this is an opportunity for them (including any exclusive aspects): show its news value, its relevance, and the significance for their audience. There must be some value in your pitch or they may not open your emails ever again.

Easy: If the journalist has to do lots of work to ask for missing information, to decode your technical language, or anything else that requires precious brain space or time then you've lost them. Have everything they need, ready to go. Make sure images and other visual assets are ready and approved, spokespeople are named (and briefed) and case studies are written up. (Better still, have everything ready in your online newsroom from pr.co!)*

Timely: Ensure you are aware of what else is happening in the world around your launch date, as well as what the journalist may be working on. Perhaps you need to reference or connect with those time references, or now even avoid that date entirely. Then, when you do pitch, give them enough time before the story's go-live date so they can plan how they will cover it, then follow up a couple of days before launch to give them a nudge.
*Disclaimer: Adam was not paid to say anything about our newsrooms. We simply don't have that kind of budget.
Here's Adam's example of a pitch email. Keep it fairly short - make sure you express that value and the summary of the story, along with what else you have to offer. Play around with this template to find what works for you.
Dear [name],

I am contacting you from [give a top line on your organisation, if relevant].

Please find below a story that we are announcing on [add date, and relevance of date if needed].

The story is: [summarise the story key points to show the wow].

I thought it would be of interest to you given [add in relevance related to their work and / or the current news agenda].

I can also offer you [add in details of assets, such as photos, graphics, a report, further interviews etc].

Please let me know how I can help further.
What to include in your pitch
We've said it before and we'll say it again — there is no magic formula that will get you published. However, there are basic elements that must be included in your pitch. These basic factors will make you come across as personable and helpful, which does increase your chances of getting noticed.
"You have to give the media multiple opportunities to speak to you", says Madeline Vidak, PR & Communications Specialist at the fast-growing electric vehicle charging company EVBox. When it comes to pitching, she shared a list of items she usually ticks off:
A summary of the most important news: keep it as short as possible

Contact details: don't forget to give the media a way to reach you in case they need more information

One meaningful picture: Illustrate what you are pitching

Paste the full press release: always make it easy for journalists to read your news. Not everyone wants to click on links.
Jon Woodroof also shared Twotone's pitching. Here are some elements you can't miss:
Mention a journalist by their name. Each pitch has to be personalized.
Include an icebreaker. It can either be a recent trip or ride you or the journalist have done. This is a way to captivate their attention and show them you care to connect.

Make your pitch short. As short as possible. This means inserting a one-line summary of your story that showcases its value.

Add an open-ended question. Instead of asking a journalist, "will you write about this?", give them options. Ask them if there is anyone on their editorial team that might be interested in the story. You can also send them more information on other releases or products that might appeal to them.

Add a CTA. What do you want journalists to do with this information? For example, if an embargo is lifted, you want them to know they can publish your story. Or if you'd like them to RSVP to an event, it's important to be clear on what you expect from them.
With fewer journalists finding news via email, how can you make sure your news is reaching them? Here's how to use SEO to increase your coverage by making you findable.
What to leave out
If you've ever tried copying and pasting text from a PDF or spent hours downloading images from a WeTransfer link, you'll understand the struggle. Journalists simply don't have time to spare. Avoid creating obstacles or barriers that will keep them from publishing your story. Instead, make your pitch short and sweet and include one compelling, high-quality image. Leave the good stuff for your press release or your online newsroom, for example.
Also, keep your wording to a bare minimum. Jon's rule of thumb is that if a person needs to scroll down to finish reading your pitch, you've probably already lost them. Declining attention spans and constant distractions give you only a matter of seconds to make your pitch. Use your time wisely.
When to hit 'send'
When's the best time to send out your press release? I hate to say this but — it depends. It depends on your industry, your culture, and who you are pitching to. Most research coincides that the best time to send out a press release is in the morning between 10 am and 2 pm. The best days are usually Tuesday or Wednesday. The reason behind this logic is that you should avoid Fridays and weekends because pitches get pushed over for the following week. Therefore, Mondays are not optimal because inboxes tend to be flooded.
According to Jon, things are done differently at Twotone.
"At Twotone, we usually send out our releases on Tuesday or Thursday. For some reason, we just don't do Wednesdays. Since most people are sending out releases in the mornings, it's harder to compete for some spotlight at that time. Therefore, we tend to send them out in the evenings when people are on their phones or on the couch. We hope that by creating a captivating story, we can hopefully grab their attention."
Bonus tips
There are plenty of fish in the sea: Many PR pros tend to focus on the big fish. We want to get published in outlets with tons of readers and subscribers. What we don't realize sometimes is that it is less common nowadays that publications have journalists on a full-time salary. Journalists today are usually freelancers that contribute to different outlets and are constantly hustling to get pieces published. These writers or editors usually have their own brands, their own newsletters. Jon advises subscribing to all of them. When possible, re-share their work or give them a shout-out. This friendly form of flattery might actually land you coverage on smaller, but valuable channels. Too often agencies or brands only focus on catching big fish and they forget how to woo the journalists that are actually writing for them.


Slide into DM's: When emails aren't going through, it's time to get creative. Send them a request on LinkedIn, follow their tweets, or slide into their DMs.


Send your pitch right after lunchtime. By that time, the journalist will have already taken a break but still isn't focused on afternoon work - which makes this window of time perfect for a compelling pitch.


Find your way around it: If you get a no, find your way around it. Ask that journalist whom they'd recommend you to reach out to. This doesn't give them a yes or no option and allows you to reach new opportunities. They will be doing a good deed for you. In the end, you don't get what you don't ask for.


Keep your research worksheet and database updated. If the journalist you originally pitched to refers you to someone else, take note of it for next time. Instead of finding a way to get a journalist on board with what you're pitching, you have to align with what they're writing about.

Ready to take your worksheet to the next level? We can help! Our CRM allows PR pros to build long-lasting relationships with their press contacts by remembering important details and keeping everything organized. Curious to learn more? Holler at us!

Ana is a marketer at pr.co, and is the driving force behind our 100+ articles and guides. Ana has an MSc in Corporate Communications, and four years of experience in the PR industry. Now, Ana distills knowledge from pr.co's 250+ customers to help PR professionals get better results through high-quality content.. Connect on LinkedIn or send an email