No stranger to new product offerings, Uber switched its passengers for magazines, board games, and Michelin star meals with their couriers. Here Rick Janse Kok, Head of Communications Benelux, explains how Uber pivoted to meet the challenges of COVID-19 while keeping people safe.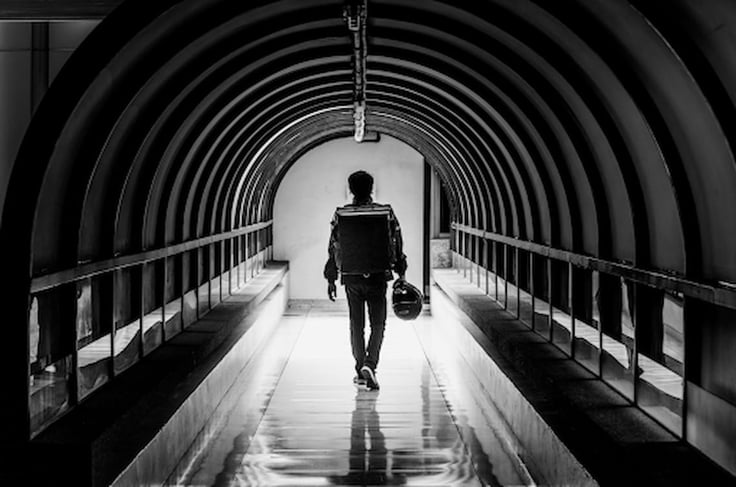 How has COVID-19 impacted your work?
As someone who works in communications, now more than ever, it's crucial to know what's happening in the outside world and to bring that information into your company. Departments that are responsible for launching new products or propositions need to be properly informed. In PR we have always communicated what we see happening in the media, with partners and other stakeholders. But being open and communicating effectively is especially important for people's safety right now.
How do you stay connected to the outside world when you're not allowed to go outside?
It's important to have a good network, one that includes the right partners. For us specifically, it's important to be in close contact with everyone on the platform. Uber, of course, is a platform that matches demand with supply.
Right now we are seeing new demand from consumers on the UberEats platform, but we are also seeing lower demand for partner drivers who are offering crucial rides for everyone who can't stay at home. Each group has different questions about safety. We're trying to make sure that every one of those groups, whether it's couriers, drivers, or people at home, are informed and know what to expect.
Uber has been able to adapt and introduce new product offerings quite quickly. How do you stay agile as such a big company?

We started to see a shift in demand from people at home who want more than just food, and from restaurants who are trying to stay afloat. Some of these restaurants might have not had delivery or pickup options but still want to cater to their regular guests, so they've moved on to the platform.
So now, for instance, you can order Vogue magazine through UberEats. We needed to move around in our business and see what works and what doesn't, to make sure people at home still have access to their food (and now their magazines).
But there should be praise for the media as well because they are really active in covering developments in all segments of the population right now. I think that takes a lot of courage. Journalists are really working hard to deliver stories.
We also launched a partnership with Hasbro, the third biggest supplier of board games in the world, when we saw that people are spending time with their families and the demand for board games increased. We try to match the demand but for these things to work and get exposure you need to be on the ball. For people in the communications industry, it's really important to move fast right now.
I think at Uber, everyone's really customer-obsessed. The entire organization is built around that core value. These are unprecedented times that come with completely new demands from the base of people that we usually service, but we still want to be there for them.
Have a lot of restaurants signed up for the UberEats platform?
There are some fantastic local restaurants with a steady clientele, who in the past might not have considered doing deliveries because their culinary style doesn't fit in a carry-on bag. But those restaurants still wanted to deliver experiences to their fans. So we've even had Michelin star restaurants sign up to be on the platform and have food delivered. Customers now have the option to finish in their own kitchen or do a light amount of preparation to have that same experience.
It's what keeps the eaters excited about the platform as it introduces new eating possibilities. During this period, when restaurants had to close, we cut the sign-up costs. UberEats has a dedicated team onboarding restaurants, as quickly as 48 hours. That's when I've seen that there's so much passion to help. Everyone's just really geared up to make things happen.
When COVID-19 hit the restaurant industry, Takeaway.com had to rethink their entire Communications strategy. Here's how they adapted to the new normal.
How do you think these changes will evolve post-COVID?
We're taking it step by step. The number one priority is safety; for the people that work at restaurants, the couriers, and the people who order meals online. So we've rapidly introduced things like contactless delivery, so couriers can pick up a meal at the restaurant without running into other delivery people or restaurant employees. And then when they deliver the food at the door of consumers, they drop it off while being two meters away from the people inside.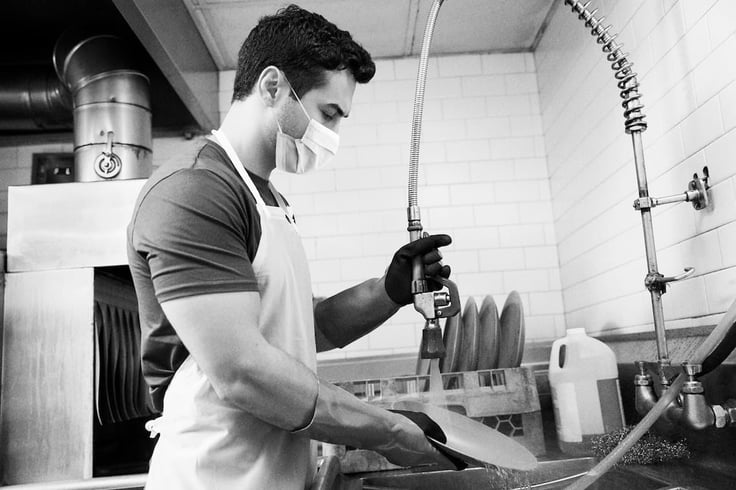 This requires everyone to be aware of the new safety and health guidelines. So we have almost daily updates, messages, and reminders on how to deal with the constantly changing regulations.
What's your best source of information for changing data on COVID-19?
In PR it comes from various sources; formal sources like the RIVM in the Netherlands, which is the Public Health Organisation, or the government's latest guidelines. But there should be praise for the media as well, because they are really active in covering developments in all segments of the population right now. I think that takes a lot of courage. Journalists are really working hard to deliver stories. Wider trends and demand from people at home comes from our own data too, of course.
Has the public reaction towards the brand shifted during this time?
Well, due to COVID-19 people have a lot of concerns right now. So it's our priority to address any concerns from drivers who are making essential rides, and couriers making meals accessible for people at home. Uber as a platform can show its added value by making sure that they are well taken care of.
We've launched several measures to make sure that everyone can stay safe but active. We've offered plastic separator sheets between the drivers and people sitting in the backseat. We're refunding sanitizing products for drivers and couriers. And there's a lot of communication going to both the driver and the rider to inform them how to stay at as much of a distance as possible.
The same goes for the couriers. Our system makes sure that they don't end up in a long line of other delivery people when they're picking up orders from restaurants. So when the system receives multiple orders, we make sure that they're not all processed at the same time, which avoids long lines of delivery people. We're also really active with restaurants to make sure that they set up a route within the restaurant for food pickup where everyone can keep one and a half metres distance.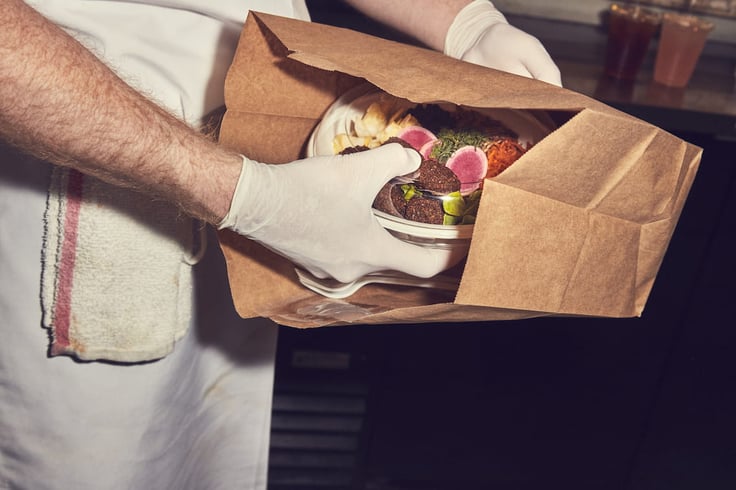 Well, I'm really not out of the door enough to make a personal assessment of what's going on. I can only go by what we see happening as a business and of course what the government is saying on TV. Dutch society is adapting. On the platform we're seeing that most people are just really careful and willing to abide by all the safety guidelines - which is very encouraging.
It takes a lot of courage and entrepreneurial spirit for everyone to stay active. Because I can imagine sometimes a lot of people would rather be at home. But people like restaurant owners deciding to keep their kitchens open by changing their business formula somewhat, are really helping others by providing food.
I'm sure you have less taxi rides, but the ones that you do have are quite vital. As a service, taxis are now needed in these more critical moments, like going to the hospital.
Absolutely. They play a vital role in mobility for certain groups within society. Think of people like healthcare workers, or carers. We introduced a 25% discount for everyone in the healthcare sector; whether it's elderly care, hospitals, or admin in one of these institutions. We want to make sure that the entire health sector keeps operating as it should.
The 25% discount, means that we take our earnings out of the total fee, but that the driver still gets their normal share. Because indeed, as you said, we do see a decline in the amount of rides ordered via the Uber app. So it's a way to support- by keeping everyone active.
On top of that, today we're announcing that we're offering 10,000 free rides in the Netherlands and Belgium to people who work in healthcare or food banks- anyone offering vital support. It's a commitment to the people who are doing this amazing work.
What do you think about this shift we are seeing where businesses are taking more responsibility for society?
I think in a time of need, everyone should step up and help each other out. And you can do that very locally, which is why many people are helping their neighbors. As a business, we have a great platform that offers mobility solutions. And right now we have drivers using our platform who really want to make a difference. So by offering free rides they're getting paid but can still help out moving people who work in vital professions. Healthcare workers are the heroes of this pandemic, we're just pitching in to support them however we can.
Will this crisis change anything about the way that you strategize or work in the future?
I'm sure it will. But I must say, I don't know exactly how this will play out yet. I think right now the world is right in the middle of the situation. We're working with a lot of stakeholders on the platform whose businesses are changing, and we're trying to adapt with them.
In terms of communication that means you need to be fast and responsive without overly complicating things. Our methods have been pretty straightforward, with a lot of direct communication through the app. During the crisis, we've increased our one on one communications with drivers, couriers, and businesses and found new partners in healthcare and local community initiatives. I can imagine that these close contacts will stick around afterwards.
What's your biggest learning in this time?
I think personally, the biggest learnings came from the big change I felt suddenly having to work from home. You need to connect with people in a totally different way. The fun and helpful catch-ups over coffee and at the water cooler now have to take place via Zoom and Hangouts. It took a couple of weeks to get fully into it and over time it even got fun. I do feel like it can't replace meeting people in person; I guess I'm too much of a peoples person for that.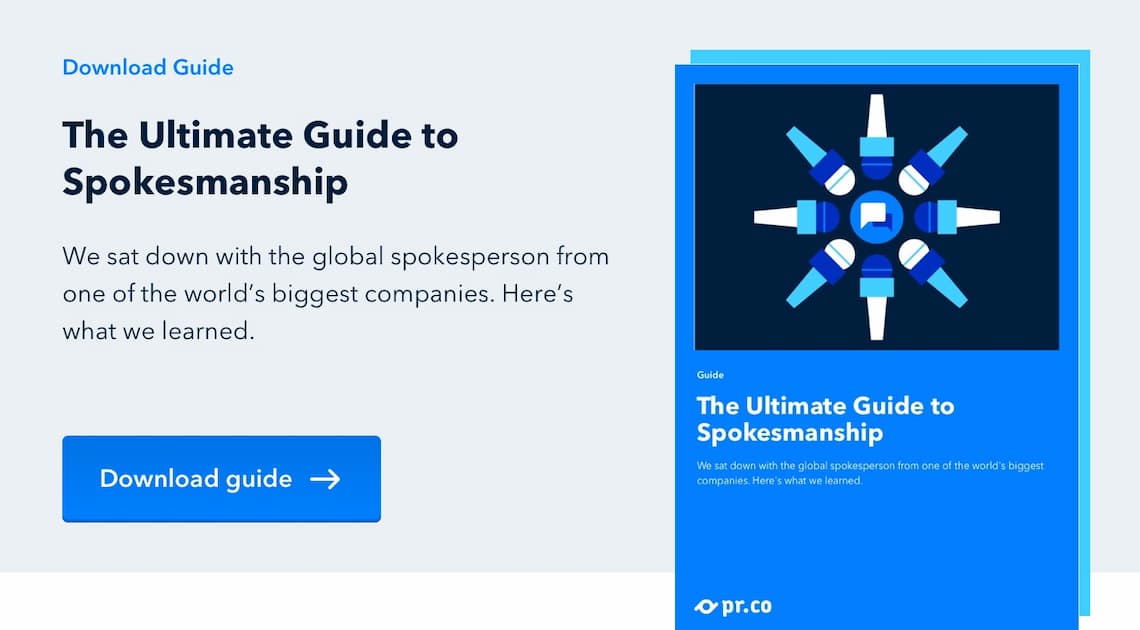 Rick is the Head of Communications at Uber in Northern Europe. In his role, he is responsible for communications, including media relations and PR in the Benelux and Nordic markets for both Uber's Rides business and Uber Eats. He has extensive experience in the PR industry, having worked at companies like Huawei, COMQuest, and T-Mobile Netherlands. Outside of work, he is a bitcoin enthusiast and likes to read about astrophysics for fun.. Connect on LinkedIn or send an email