What happens after you click 'send' to share your company news with your media contacts? We sat down with Remy Ludo Gieling, editor-in-chief at Sprout and MT, two Dutch business-oriented online magazines, to learn what exactly happens on the receiving end of our press releases.
Jump to: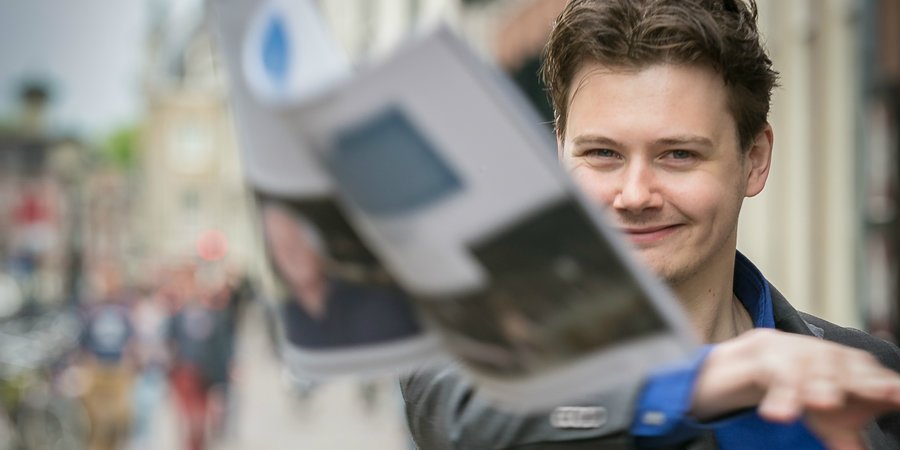 Editor-in-chief at age 26
Remy Ludo Gieling (30) isn't your typical editor-in-chief. After joining MT MediaGroep as an intern in 2011, he worked as a journalist for both of its online publications: Sprout and MT. In 2015, at age 26 he became Sprout's editor-in-chief. Four years later, he's also responsible for the strategic direction of MT, an online-first medium for young management talent.
The editorial newsroom
I don't exactly know which expectations I had about an editorial newsroom. Maybe some old grey men smoking cigars behind their desks in a smoky room, with a hatstand with bowler hats in one of its corners. MT Mediagroep's editorial newsroom looks like most startup offices I've visited. An open office, a few islands with desks, meeting rooms, and young journalists scattered around the office. Remy greets us in a relaxed linen shirt and trousers, offers us a cup of coffee and we take place in the comfortable lounge area.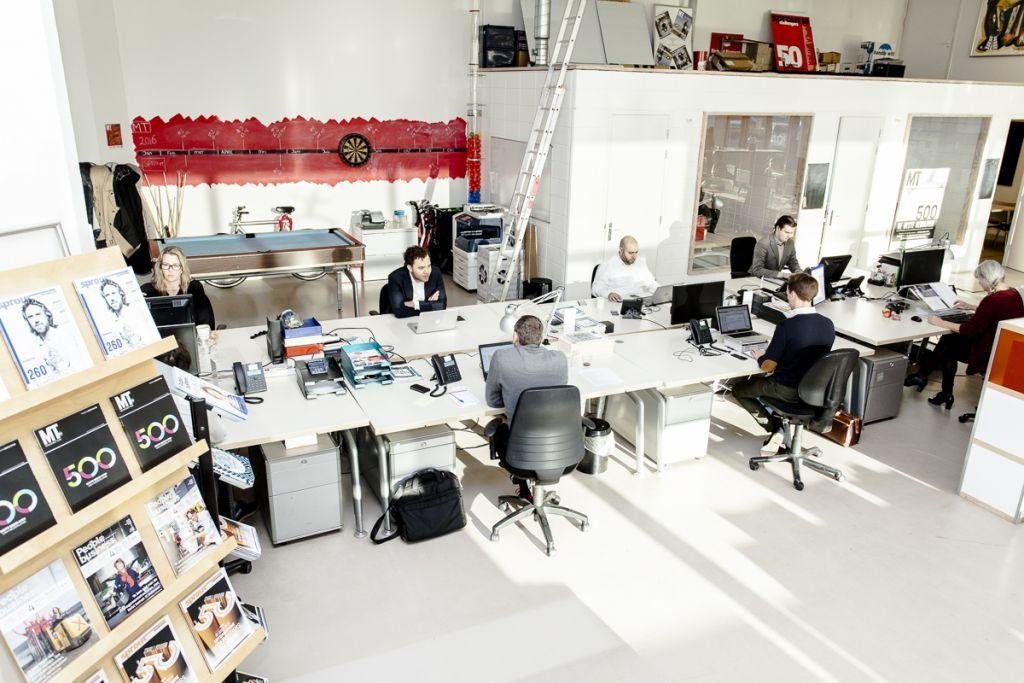 Which sources do you use to find news?
"I usually get to the office around 10 am." Remy starts, "I commute to work by train, and on my way to and from work, I read a business book. Then I'll spend the rest of my day manically trying to get some grip on my inbox."
"We get our news through various sources. First of all, there's our editorial inbox, where people send their press releases. You know, we get around 300 - 400 press releases every day in the Sprout inbox, and about the same amount in the MT inbox.
"I'm quite active on LinkedIn. We're a business-oriented magazine, so LinkedIn is by far the best way to connect with my audience. Then next to that, I have a curated Google News Feed. I don't use any RSS readers, but I know one of my colleagues likes to track news through his RSS feeds.

"Then, there's a group of people I know very well. Every now and then they reach out to me to share what they're working on. If it's something that might be interesting for the Sprout or Management Team audience, we'll work on an article together. My network, my curated feed, and LinkedIn are my primary sources to find news."
Which press releases make it to the cut?
"For journalists and publications that work in a niche, it's often easier to have clear editorial guidelines, than for journalists that work for a medium with a wider variety of topics. We're quite niche, so we have a very clear editorial guideline: a story is only interesting if entrepreneurs can learn from it. These need to be real stories, with real experiences, not small investment news, or ideas. Ideas are like farts.

"What people often don't understand, is that something they might be working on day in, day out, is not as interesting to others as it is to them. The fact that something is big news in their company doesn't mean that it adds any value to other people. In general, 99% of the press releases we receive are rubbish. Sometimes because it just doesn't fit our editorial guidelines, but most of the time because it's not newsworthy.

"If something's not newsworthy for a broader audience, it doesn't mean that we don't like to know about it. It's often essential for the context of other stories. We, however, most of the time miss those announcements, since they don't survive the 'no-news filter' in our inboxes. It'd be much better to publish such news in the news archive on your website so that we can use it as contextual information for a bigger story."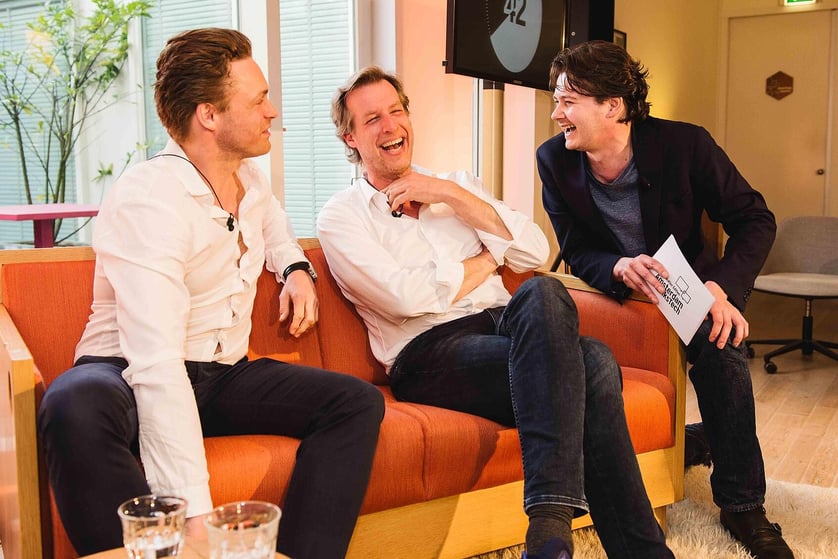 Slack and phone calls
"My colleagues and I use Slack to share news. So, if I like a press release or read something somewhere, I post a link to the release in one of our themed Slack channels. One of the editors might pick it up from there. That's why we prefer online press releases, instead of PDFs - links are much easier to share.

"Usually, if a story is interesting to us, we hop on a quick call with the spokesperson from that company to talk things through. Oh, that's a tip for PR teams, please communicate your phone number when you're sending out a release. Some PR teams think it makes sense to follow up with us on the phone after they've sent a release, please don't. With 400 press releases a day, we just don't have time for that. If a story is interesting to us, we'll call you."
More tips for PR teams?
"One thing that I struggle with are embargoes. I understand that you want to time news, and I appreciate that you're sending it to us in time, but I generally forget to publish it when the news can go live. If you send us an embargoed releases, please don't send it weeks before the news can go live. Also, I would greatly appreciate a reminder email a day before the embargo ends.

"My second tip would be to advise organizations to invest in photography. Most mediums nowadays are online, which means that these articles need visuals. You'd be surprised how few companies actually have a good online newsroom with press kits and hi-res images. With high-quality photography, you can really make your article stand out. Photos of the team, management, atmospheric images, product shots, etc.

"The worst thing you can do is send us a PDF. They're not easy to preview, it's a hassle to download them, and you can't use any images straight from PDFs. Our team prefers emails with the full press release in the body of the email, and with links to the full press release in your newsroom. The link is important for us because that makes it easier to share with colleagues on Slack."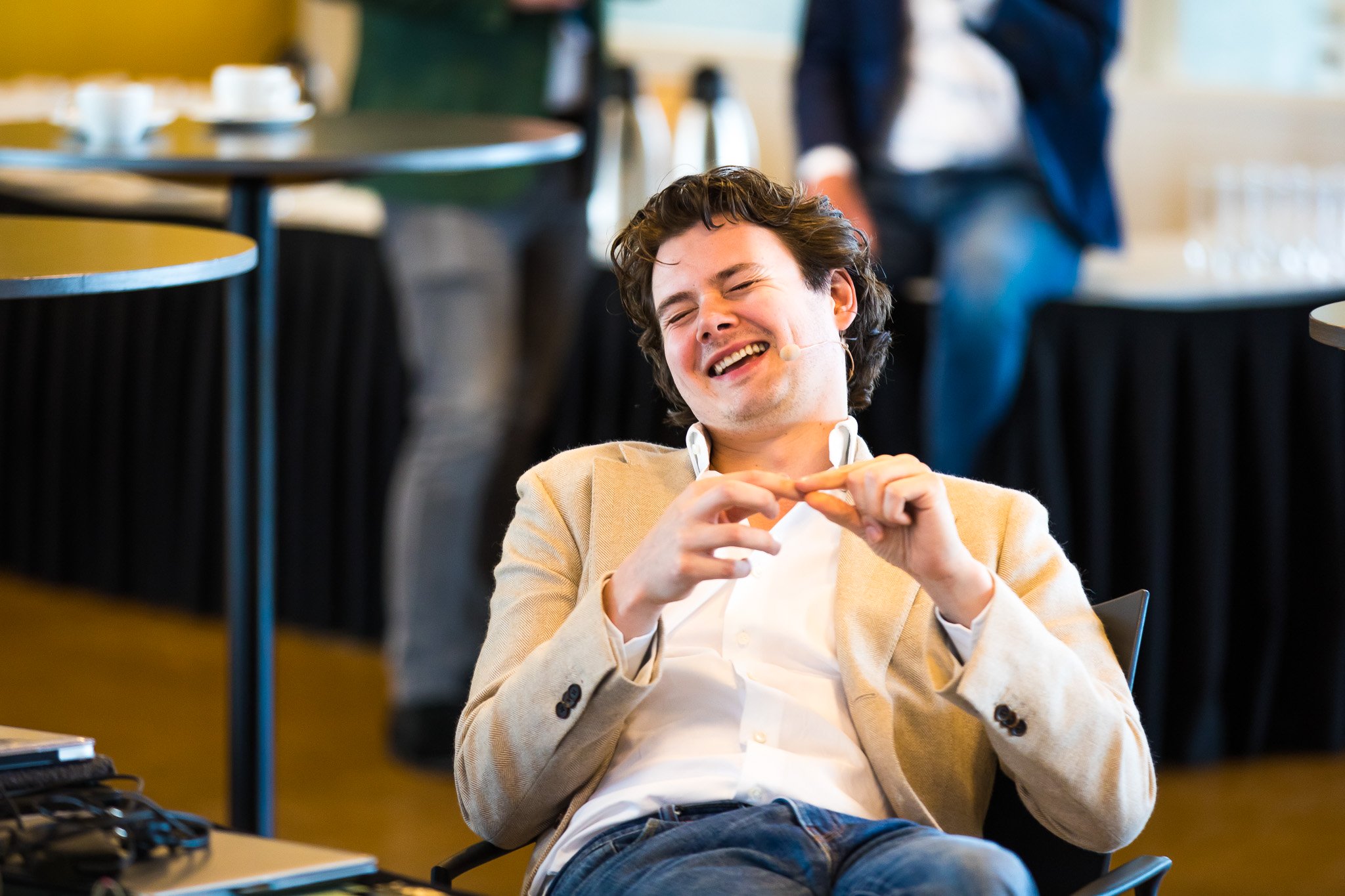 What should PR teams provide you with in an online newsroom?
"Brand assets are very important. Something else I like in newsrooms is a news archive that shows me a timeline of what's been happening at a company. Where many little facts often aren't newsworthy for our readers - so no need to send a press release - they are interesting for me when writing a story. A clear, condensed news archive gives me a good timeline of company milestones.

"Coverage can be interesting to look at as well. Even better when you can search and filter through all coverage. I use coverage from other outlets to find quotes and facts. The thing with coverage is that they're written by journalists, not by companies, and are therefore more trustworthy.

"Most important are clear links to contact details and spokespeople. I like to reach out on the phone and LinkedIn, some of my colleagues prefer email. A newsroom without any contact details would be a big miss."
Looking for a tool to help you manage relationships with journalists and send out news beautifully? We might be able to help.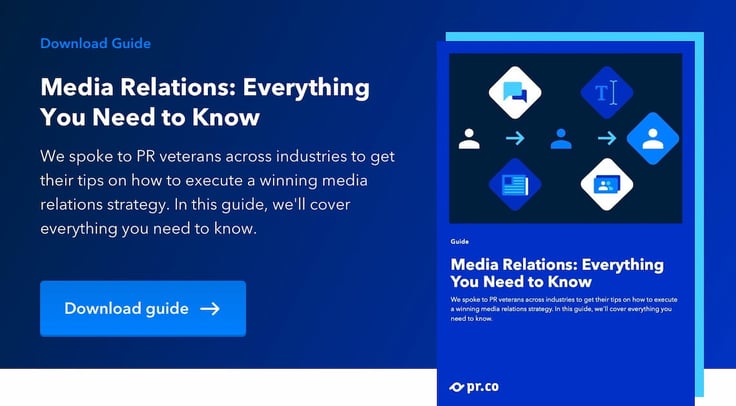 Sjors Mahler is the Commercial Director at pr.co. He's worked with PR and communications teams for 9 years and has organized dozens of meetups and events for the Amsterdam PR community. Sjors has an MSc in Persuasive Communications and specializes in branding, sales strategy, and inbound PR.. Connect on LinkedIn or send an email