Writing a killer press release is only half the battle. The other half consists of sending it out to the right audience. But what if you've done the hard work and still haven't gotten a response or coverage? You'll be surprised to know that it may be the lack of an important element in your press release: your contact details. Here's why not including basic contact information in your newsroom can cost you some serious media coverage.
Help a reporter out
Providing basic contact info for journalists to reach out to you seems pretty straightforward, right? Wrong. Whether it's out of safety concerns or fear that customers will be blowing up your phone, many brands don't include their phone numbers or emails in press releases or newsrooms. Instead of protecting your brand, it might hurt your chances of reaching your target audience.
Bear in mind that journalists receive hundreds of pitches every day, so accessibility and immediacy are key components to getting published. If your contact details are not easily accessed, journalists will have a hard time reaching you for follow-up questions. This may lead to frustration and even cause them to drop your story.
To get insight into how journalists perceive our press releases, we spoke to Remy Ludo Gieling, editor-in-chief at dutch business magazines Sprout and MT. Besides explaining that only newsworthy stories make the cut, Remy makes a strong case for including contact details in your press release.
"Most important are clear links to contact details and spokespeople. I like to reach out on the phone and LinkedIn, some of my colleagues prefer email. A newsroom without any contact details would be a big miss."

Remy Ludo Gieling, editor-in-chief at Sprout and MT
The more accessible your information is, the more likely it is for your story to be featured. By all means, help a journalist out by providing all the details they might need to write their story. Isn't that what media relations is about, after all?
What other elements should be included in your press release? Here's how to write a press release.
What to include
Not everyone is familiar with your brand or company. By assigning a specific part of your press release or newsroom to talk about your brand and drop your contact details, journalists will easily identify who to reach out to. Who should you include in your contact details? It might be your PR manager, head of communications, or if you're a small company, the CEO. The person listed should be able to answer any further questions or connect the journalist with your brand's spokesperson. Don't forget to include the person's name, email address, and phone number. You might also want to add your spokesperson's contact details, many journalists prefer a quick DM or tweet.
Do you have what it takes to be the gatekeeper of a brand's reputation? Check out our ultimate guide to spokesmanship.
How can I avoid getting customer calls?
Many companies don't include their contact details out of fear of customers reaching out to them with other concerns. So how do you sift through unrelated requests? You can start by including a disclaimer stating your contact information is "for press inquiries only".
Don't miss out on a great opportunity
Public relations is all about human connection. Building long-lasting relationships with the press should always be your top priority. By including your contact details in your press release or newsroom, you will make a journalist's life a whole lot easier and build up trust, and in return, you might get your story featured in their outlet.
Looking for a tool to help you manage relationships, and send out news beautifully? We might be able to help.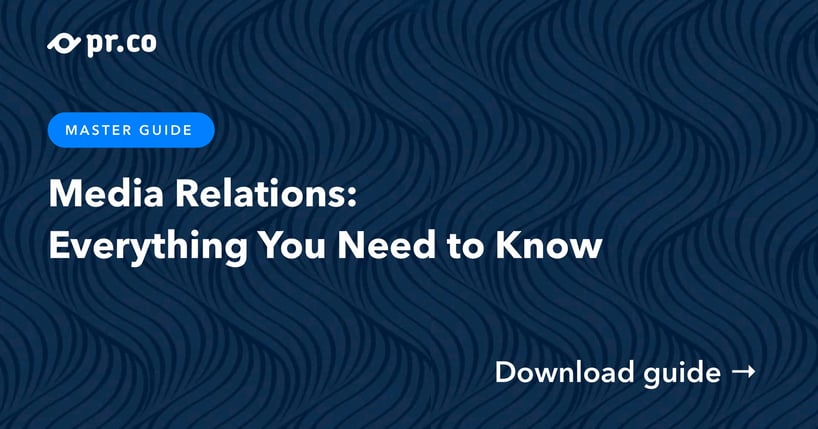 Ana writes stories for, about, and with the best PR professionals in the game.. Connect on LinkedIn or send an email