It's one of those mountains you have to climb as a PR professional - build a network of media contacts. Whether that's a very niche list of contacts for a temporary campaign, or a long-term network of media contacts; how do you find whom to pitch to?
We've asked three PR experts, active in very different industries in, to share their tips on how to create a strong network of media contacts.
Guy van Koolwijk, Twotone Amsterdam: "Our network is our superpower"
Guy van Koolwijk is a PR executive and online creative at Twotone - an Amsterdam-based agency supporting primarily cycling brands with Sales, PR and creative content.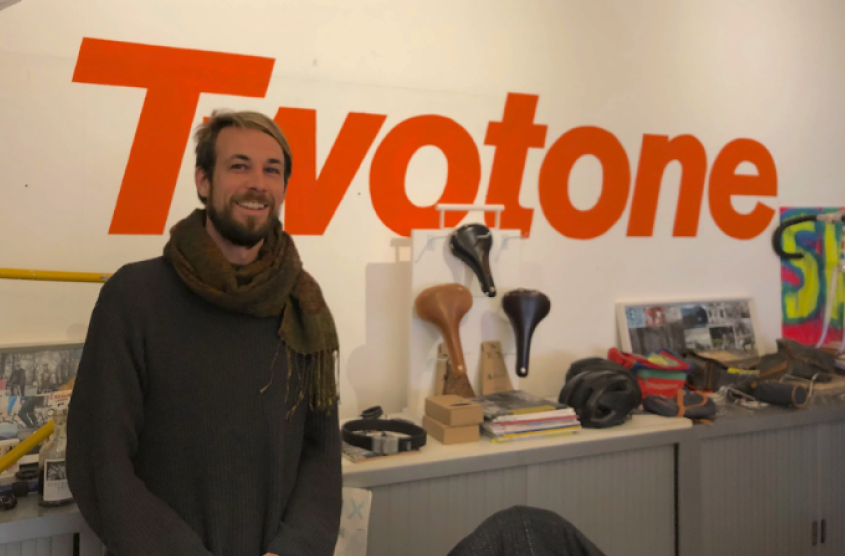 "Twotone was founded by Jon Woodroof, who used to be a bike messenger and work at a bike shop in Atlanta. After moving to Amsterdam, Jon has built a business around his worldwide cycling network - we basically know every cycling magazine, brand, or journalist that writes about cycling. Because of this network, most of our clients are in cycling, but not all projects are cycling-related. A little while back I did a project for the famous music producer Brian Eno, for instance.
How do you build a media contact list for projects in an industry where you don't have as many contacts?
"Well, let's take the Brian Eno project. I'm a DJ, and I work at a record label part-time. One of the people working at the record label was a music journalist, so I reached out to him and asked him to recommend some contacts who would be interested in writing about Brian Eno. That was a great start."
So you reached out to people in your network for introductions?
"Yes, and this friend recommended a couple of magazines, and the right people within the magazines to reach out to. That was a great start. To complete the list, I did further research online. I started looking for local magazines, blogs, websites, and TV programs. In this case, Brian Eno is pretty famous; he collaborated with many brands; he even made the startup tone for Windows 95 back in the day, that makes it easier to get press."
What do you do if you're covering a topic that's less easy to get press on?
"When it gets a little bit more difficult, then you need to be very thorough in your research and make sure your content is excellent. You also have to make sure to have a very personal approach to everything. You need to have a solid story, and make sure all the information is there - such as videos, pictures, logos, and references to other articles that mention you. Previous coverage shows authority and gives you a little more credibility. What's also very important: look up what the journalist writes about and make sure that it aligns with your pitch as perfectly as possible."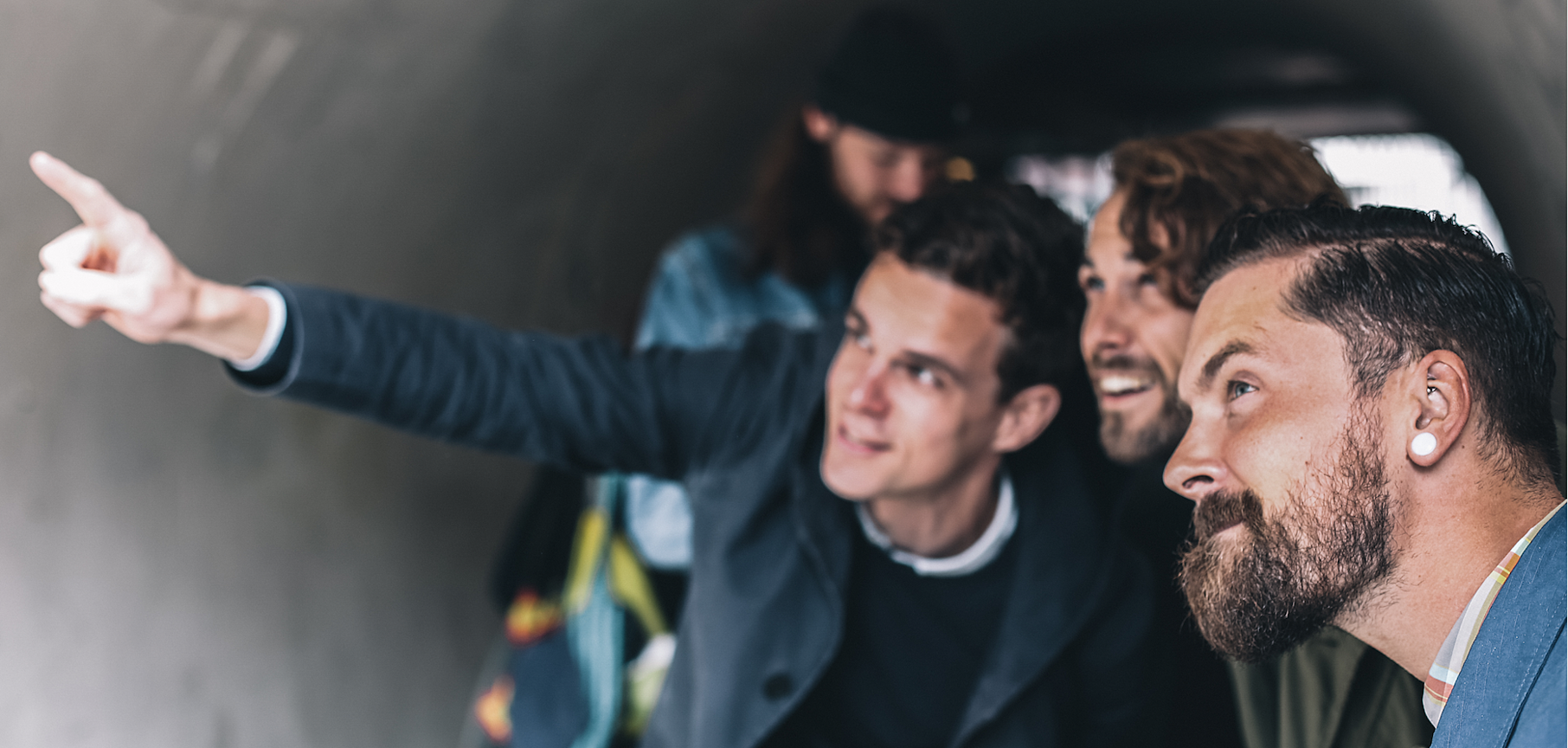 How do you do this type of research?
"Basically, I use Google. Most journalists have a website or a profile on the newspaper website, with a list of articles they wrote. Get acquainted with the journalists, learn about their interests and previous articles and just start the conversation honestly and humanely.
"When you're talking to journalists, you should just be honest about your goal. If you have a list of 50 people, which you scraped somewhere and you just pitch your story in a bulk email, you just don't sound human anymore. You need to do the research, there are no shortcuts. The more effort you put into it, the better the results are going to be."
"Keep in mind that building a list is the most narrow way of thinking about this; it's about building relationships. Your goal should be to create a long-lasting network of relevant connections."

-Guy van Koolwijk - Twotone Amsterdam
So, all your emails are personalized? No email automation or bulk emails?
"There's a difference between sending out an individual email versus a standardized message to 100 people or more. You can be smart about automation, by doing your research, read and refer to the work they did, and share your ideas. Time is always an important factor, so we try to be somewhere in the middle between completely individualized one-on-one email and a bulk email to larger groups of people."
After finding a new contact - do you start with a pitch?
"That depends on the project and the journalist. Often I first introduce myself and share something I'm working on at that moment. A little while back, I wrote a story about how we talked to the CMO at a big bike brand about e-bikes, and how those bikes are going to change cities. I shared that with a new contact as a way to introduce myself. I immediately got a reply saying: 'Oh, so you want some sort of advertising or some sort of statement about e-bikes?'. I explained that wasn't the case, and that I just wanted to share something I'm working on since I saw he was interested in the future of mobility, and that he can always reach out to me if he's working on a story."
You mention time is an important factor, and I've noticed you use quite a few tools. Are there any tools you would recommend for building a media list?
"Google is essential. Obviously. I also have an app called rocket search to find email addresses, and if I need to find email someone most of the time, you can either find it on LinkedIn on there on the website of the company on their personal website. Journalists often mention in their bio's how you can reach out to them. But if all else fails, I can just type in the name with the company. Nine out of ten times, the right email pops up.
"We also use an email tool called Mailshake, which helps us follow up on emails and create automated email sequences."Also important is a good CRM. It's a lot of work to keep them up to date, but the more work you put in, the easier you make it for yourself.
"I never use media databases - they always sound too good to be true. What people forget is how much work it takes to do proper research. Finding an email address isn't the issue, building a relevant list of publications, magazines and journalists are what takes up most of the work, and you can't take any shortcuts there with media databases. Another tool we use is our pr.co newsroom, because it helps by putting all the info together and presenting it nicely. That's really important."
"What I've learned and where I noticed that we are different from other PR agencies or big companies that have PR in-house, is that we make sure we have all the information as a package available for journalists. We put a lot of effort in bundling all the information they need to make the story and go to print on time, whereas other companies, say, don't send good pictures or just send low-res photographs and then there's a lot of emails back and forth going on, risking they miss the deadline. pr.co helps us with bundling everything together and sending it to our contacts in time."
One last question - have you changed the way you work since GDPR?
"No. We thought about it a lot, but for us, it doesn't matter. The way we understand GDPR is that it protects consumers, and we don't work with consumers. Secondly, we do a lot of research before we reach out, we don't just randomly pitch someone we don't know."
Bieke Groenink, Freelance Communications consultant:
"When you're in PR, you need to be a detective."
Bieke Groenink is a freelance communications consultant, currently working for Patagonia Europe and GoSpooky. At GoSpooky, a social first marketing agency, Bieke is supporting them from corporate communications to PR outreach and communication strategy from an agency perspective.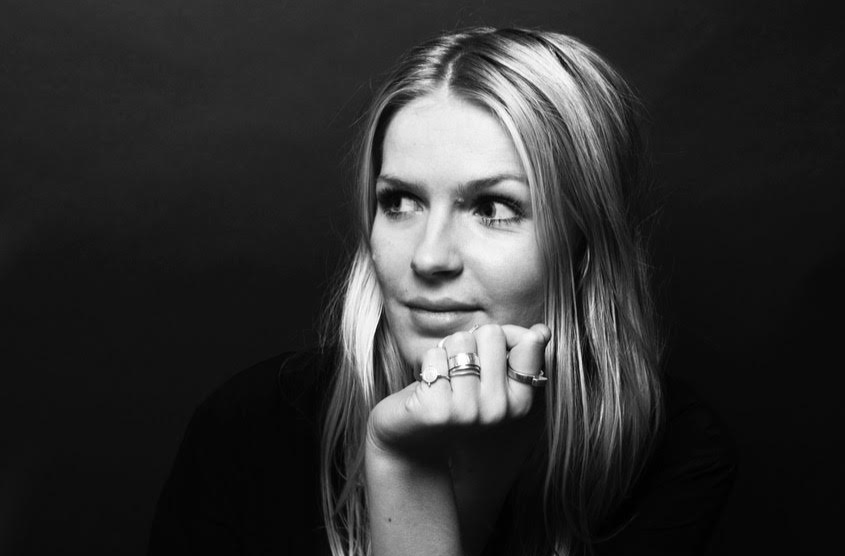 What would you advise people who are deciding between either buying a database of media contacts or creating a network of their own?
"I personally don't work with a database, because I feel that to really reach the right people, you need to do your research. It doesn't matter how great your press release is, or how strong your story is or how good your news is - if you don't reach the exact right person at a publication, your chances of getting published are just very slim.
"I mean databases can be a great resource, but they often have a lot of outdated information. So, even if you do use a database, I would always recommend to double-check LinkedIn, Twitter, and see if you can find any recent articles by that person, read the latest articles, and learn what the journalist is really saying. If you are working on a news article - research at least your top five publications, so that you reach that exact person that wrote about the topic recently, or that has expressed an interest in this type of topic. This research will make the probability of your news getting picked up so, so much bigger."
What kind of tools do you use to find contact information?
"I feel like when you're in PR, you're sort of being a detective. It's just part of your job to find the right people and figure out how to reach them. Often it's quite straightforward, because if you have a single email address from a company, then you know how their emails are formatted, and you'll be able to get the email address of the person that you're trying to reach as well. Obviously, having a good network is going to get you there at the end of the day: I've worked with a lot of agencies and brands in the past I have, so I know a lot of people that I can just reach out to if I need a specific person's phone number or email address. But I mean, the internet is my favorite place. The easiest way to find people is just really research them. If a journalist wants to be found, you're going to be able to find their email address somewhere."
Keeping your contact's information (and your research on them) organized will help you build long-lasting relationships. Our CRM can help you do just that.
Once you have their contact, how do you pitch them a story?
"If I've never spoken to a person before I always prefer to first reach out via email with a short pitch, just to see if they're interested in writing about the subject. Don't send out a full press release straight away, start with friendly checking if they'd be interested in covering this topic. If so, they'd be eager to hear from you, and you can take it from there."
Do you have any tips for that initial pitch to journalists?
"Get to the point. Always be kind and try to really make it a good offer, you know. Make sure that you personalize the email, show that you understand what the journalist has written about, and refer to those articles. Then you can mention you have some news which could be interesting for their readers. Keep the email short, and send.
"Always make sure that the person that you're reaching out to will at least understand and agree with what you say."
Does this method change from brand to brand or industry to industry?
"It does. With certain types of news, you want to reach like 100 people, and you really want to go wide with the story. However, I do believe that even if you're going to reach out to as many as 100 people, you need to figure out which five are most important to you. Once you've done that, reach out to them with a perfectly targeted and personalized email. For instance, my client GoSpooky is a Dutch marketing agency; the number of publications that are relevant to them is minimal. In those cases, it's a matter of finding the right people and building those relationships."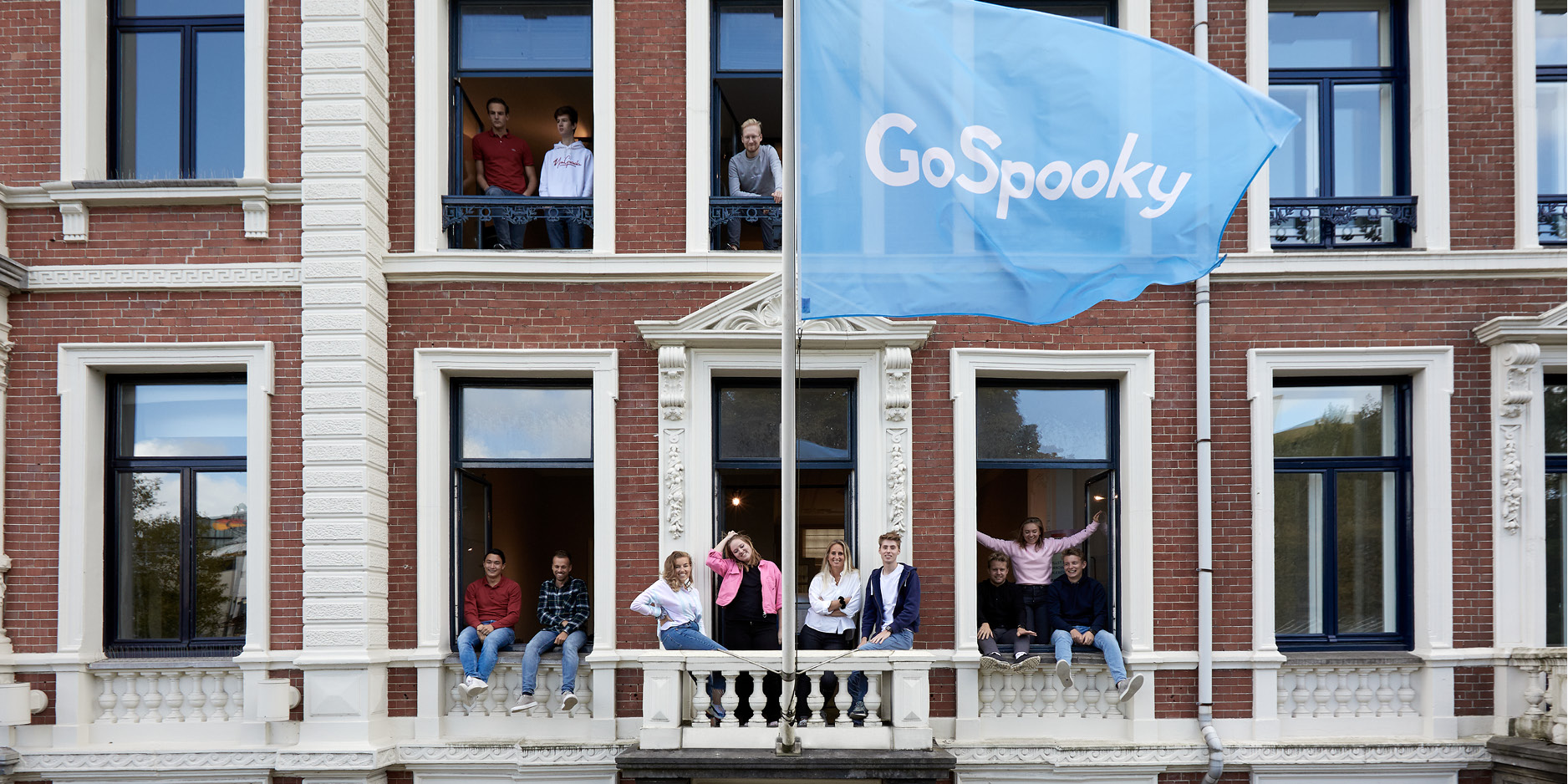 Do you have any tips for someone who's currently building out their network or in doubt, between either getting a contact list.
"I always say build your own, just because relevance is so important. If you are buying a list, ask yourself what are you buying it for? It doesn't matter how good the list is; there's always going to be outdated info, you're always going to have to still figure out which contacts are most relevant. You have to take the time to do that yourself. Building your list does take some time, you will have to make an effort, but you don't have to pay for it, and the end result will be so much better. I do believe that it's just the way to go.
"If you've been working in the industry for a while, you can always reach out to friends or ex-colleagues that can help you out by sharing some contacts. As long as you're willing to help other people out once in a while, they'll help you out too.
"For me, it's not just about online conversations. I also like having coffee with journalists that you know that you're going to speak to, probably six or seven times in a year, and build out those relationships. The best advice I could give you is just build up a network of valuable connections in a very personalized way. Those connections will last."
Want to build your own media database but don't know where to start? We've got you covered.
Has the way you work changed since GDPR?
"Not so much because my approach is very concentrated and personal. Also, this is B2B. If you're reaching out to somebody else's, as in a journalist, they're doing their job. So, it hasn't really influenced the way I work."
What has been your biggest lesson from working with journalists?
"Just respect what they do, respect their profession. Journalists are good at what they do, and often feel strongly about what they write about, or choose not to write about. You need to respect that, do your best to figure out their interests, and act accordingly."
Do you think there is a mutual need for journalists and PR teams?
"Not always, and that's the great thing: it's not always necessary. For instance, with GoSpooky, journalists know that I'm their PR manager - they know where to find me, and they know I help to make their lives easier. I'm their quickest way to get the information they need. So in that sense, I'm a source to them too.
"That's really important to understand; you have to help each other. So, you need to send your news in a format that is good for your contacts."
Do you have any tips on anything that you have learned over the years in terms of press releases?
"Always make sure you're not opinionated in your release. Let the journalist make up their mind, give them the factual information, and then they can decide if it's great or not. Understand that they're the ones that form the opinions and just provide the factual information in a way that it makes it seem great but without telling them."
Matias Rodsevich, PRLab:
"The concept of building relationships with journalists is quite exaggerated."
Matias is the founder and CEO of a Dutch PR agency

PRLab,

where he works primarily with startups and scale-ups in the tech industry.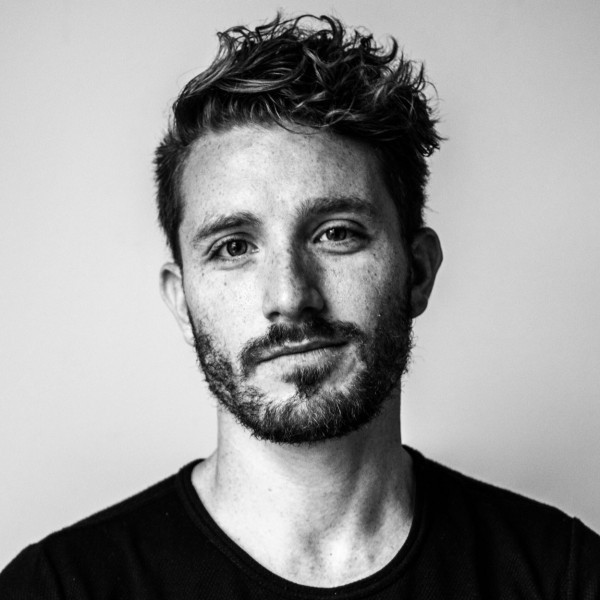 How do you go about building media lists?
"I start with segmenting the media landscape for my clients into three tiers: tier 1 are the big fish, with a big reach and domain authority, tier 2 are publications in specialized, industry publications and tier 3 are contributed posts in smaller industry blogs.
"Based on the publications I've added to the three different tiers, I will start looking for articles and see who is covering these topics. Once I have a list of names of journalists, I will try to find their email addresses. I do that by looking at the structure of email addresses at the magazine (if it's firstname.lastname@publication.com, I know that's probably the email format for everyone that works there). To make sure I've guessed the right emails, I test them with Email Hunter or with ClearBit.
"Finally, I save all of their names in an excel sheet or CRM system, and include their social accounts, email address, and a short description: are they familiar with the topic that I'm pitching them or not? This allows me to create a more personalized pitch later on."
What other information do you collect on them?
"For all journalists, I save their Twitter handle. Twitter bios can also be interesting since journalists usually publish what stories they are looking for in their Twitter bios. The most important reason for saving their social media handles there is because many of them inform their followers how they want to be pitched. Some of them don't want to be approached; others will publish their email address; others prefer to receive pitches on social; each journalist is different.
"We never send pitches to general email addresses at publications. Nobody checks those inboxes, because they're just bombarded with irrelevant stuff from PR agencies or services like PR Newswire.
"Unless a journalist sees a familiar name, or the email is highly personalized, then they won't even bother. That's why it's so important to do your research and build a strong, complete database."

-Matias Rodsevich - PR Lab
"Also, there's a lot of turnover in communications, right? So you need to be continually updating your database. We have a team of junior PR executives constantly updating our database, and pitching to our contacts. If you want to be doing good work, we need to constantly be in touch with your network, pitching service and ideas for articles."
If you sign a client in an industry where you're not so familiar with yet. How do you start with building a media list?
"First of all, we sit down with clients to come up with a strategy for their brand, and we set clear goals. Then we start brainstorming stories that we think can contribute to that goal. After that, we start pitching.
"We use a paid media database to kickstart this and look for an initial list of journalists. We then expand this list by doing our own research and find more relevant contacts.
"One cool tool we use is an SEO tool called SEMrush: we use this tool to check backlinks that go to competitor websites. These backlinks show us what kind of coverage competitors are getting, and then we target those publications and journalists.
"Once we have a list of names and publications, we use tools like Email Hunter to find the right email addresses."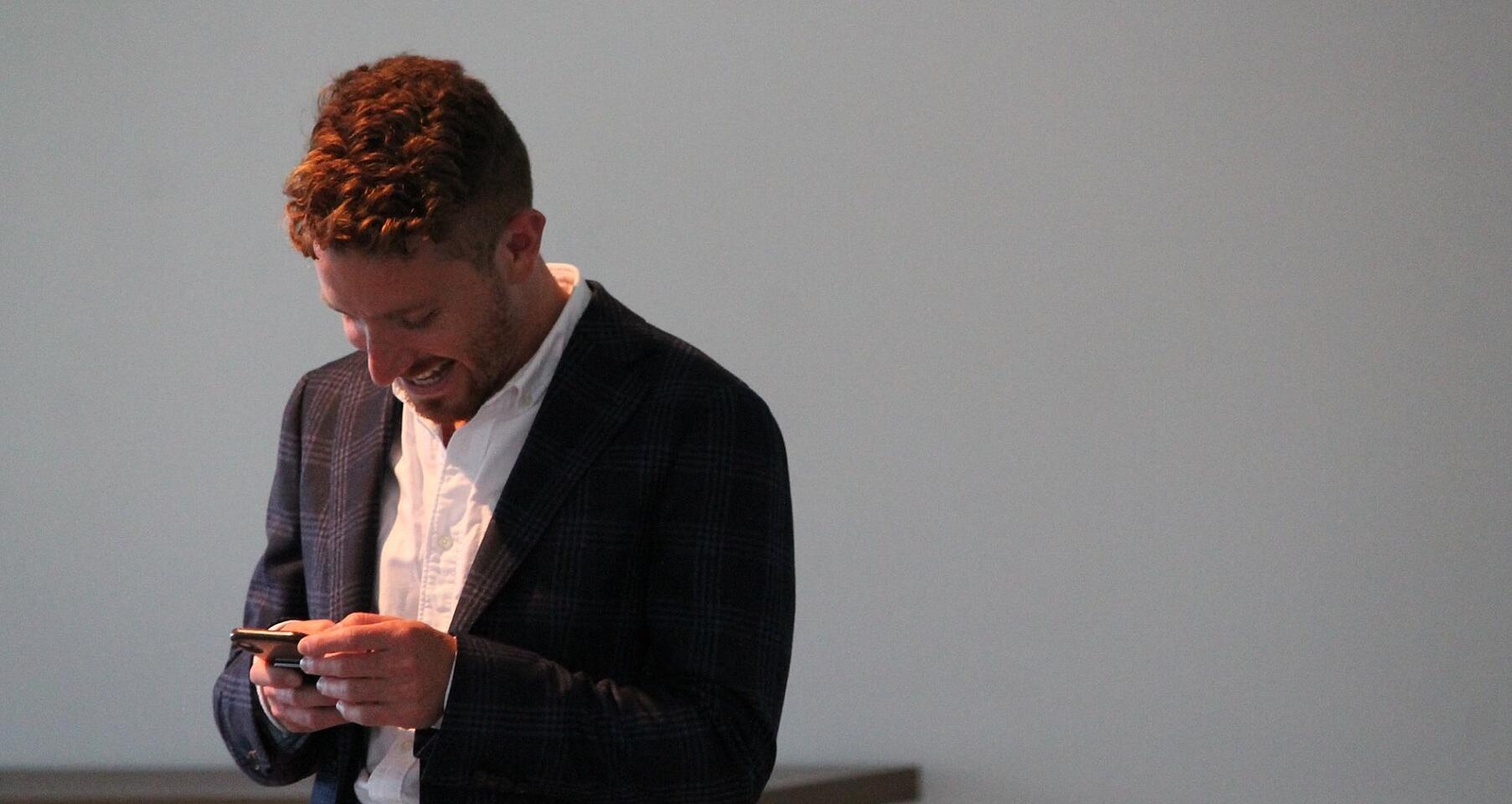 And then what happens? Are you just going to pitch them?
"Yes, we send them handcrafted, personal pitches. With those marketing automation tools, it's just too easy to make mistakes. Also, it's not that much work: each story is pitched to something like 20 highly targeted contacts, we're not randomly sending this out to lists with hundreds of people."
Do you have a network of journalists you regularly reach out to?
"Yeah, we know more or less who picks up our stories or not. But that doesn't mean that it's like a relationship. I personally find that concept quite exaggerated. Just because a journalist wrote about your client once, doesn't mean that you have a relationship with them and they'll write about them again."
Have you changed your way of work after GDPR?
"Yes, but more in terms of marketing. We're much more cautious who we add to our newsletter database. When it comes to pitching stories and pitching journalists, nothing has changed. It works differently for journalists than for consumers."
So what do you use to keep track of all of those people you've ever pitched?
"Yes, at the moment we use Excel spreadsheets. So we have like a third line, we have a Google Drive folder with all the information like all the pitches that we created for them, the strategies, and we'll have the media database that we created for each client. And then that's where we keep track of what worked. And we'll have a whole PR tracker with all the stories together."
How do you usually build a pitch?
"I think the most important thing is that it's a story that resonates with the journalist. We write cool stories which then might be picked up, and then we get an interview and then get a feature for another outlet. So, we define an angle, but we create the story together with journalists."
The use of an SEO tool to kickstart a contact list is very inventive, do you use any other online tools to find new contacts?
"Yes, we also use a tool called Similarweb, which helps us find new magazines and publications. So, for example, when I have a niche magazine, I use Similarweb to find similar magazines. For each website, Similarweb will provide you with a list of related sites, this is a super-fast way to find new media outlets."
---
Biggest takeaways on building media lists
While a paid media database might help you get started, there is no substitute for manually researching media contacts.
The snowball effect: To get started on creating your own network, ask your contacts to refer you to people who might be interested in your story. The growth of your list could be exponential.
Creating a media list goes beyond collecting email addresses; it's more about nurturing long-lasting relationships with a network of relevant connections.
When it comes to pitching, these PR experts recommend sending out personalized emails to journalists instead of a one-size-fits-all approach through bulk email.
Research, research, research! The best way to get your story picked up by the right people is knowing who you are pitching it to. Check out a journalists' previous work and make sure to mention why this story could be useful to them in your pitch.
Out of all of the tools out there, Google is your best friend.
Be concise! Short and sweet is the way to go. Be honest about your intentions and clear on what your goal is.
Know your industry: who or what are you selling? Who needs to hear your story? Who do you need to amplify it? This will guide you into creating a strategy when it comes to contacting media outlets.
Last but not least, present it nicely. Make it easier for journalists to work with your story by providing an objective press release and extra features like media, links to other coverage to show credibility, and contact information.
Looking for a tool to help you manage relationships, and send out news beautifully? We might be able to help.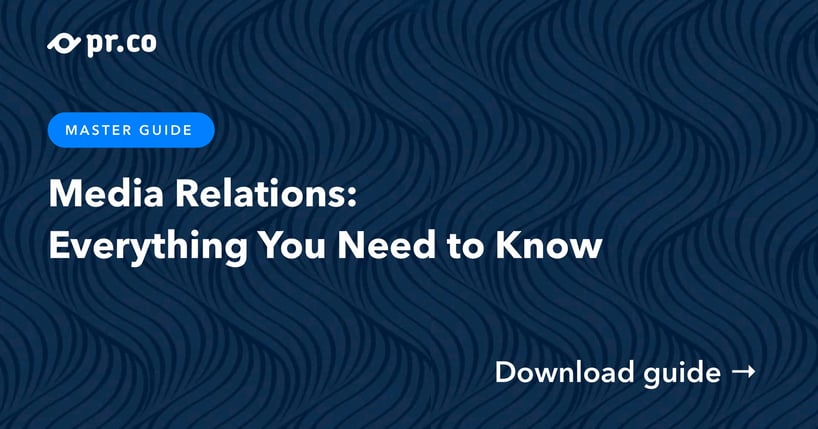 Sjors heads up pr.co's commercial team. He's in touch with customers on a daily basis and writes about everything he learns from these conversations. In his spare time, you'll find Sjors on his bike, on a run or in the pool.. Connect on LinkedIn or send an email