When Jon Woodroof started his company Twotone as a newcomer to Amsterdam, he had to build his professional network from scratch. Nowadays, with a successful company under his belt, he has some pearls of wisdom to share when it comes to networking. Below he talks to us about how to build successful relationships in both PR and sales, and why the key to all of this is kindness.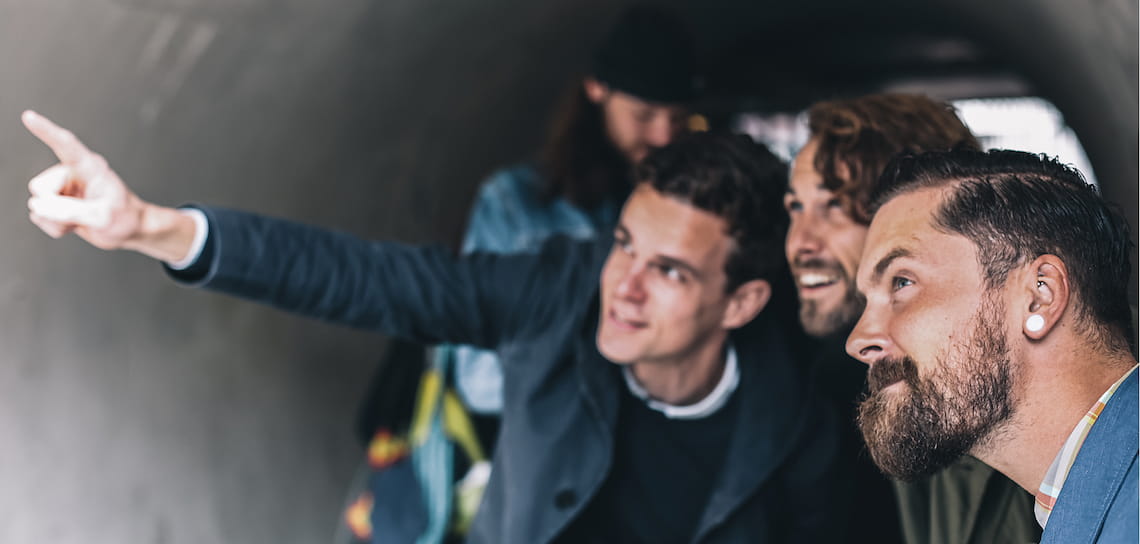 Why do you think so many people are uncomfortable with the idea of networking?
I think people envision networking events as awkward speed dating. They expect it to feel vapid and empty. They imagine people constantly promoting themselves and trying to get something out of every interaction. Culturally, the Dutch aren't going to speak about themselves in the same way Americans do for example. Paying it forward, as we know it in the startup scene, was born in Silicon Valley. It helped companies scale and helped you build social capital. When I moved to Amsterdam, it was (and maybe still) not a super widespread philosophy. Then, you still get people wanting finders fees for doing you a favor. Which is crazy. For me, doing something for the sake of doing it, even if only to be helpful, is hardwired.
There's been a slight backlash against Linkedin, due to so many people who reach out to others proactively, although they may not have met them in person. But there's a place for both things: online networking and in-person networking. When I go to a conference and start speaking to a new person, mentally I'm thinking: "how can I help them?" Then I do it on the spot. Otherwise, it's easy to forget. Depending on how disciplined you are, you can look back at your sent mail and do the math of how many new connections you made (and helped)!
When you help people, you immediately look like a champ. Especially, if it's done in an instant. If you become known for it, people reach out even if they don't quite know how you can help, and you connect with more people in your industry. It is, of course, great to help people first and foremost, but it's ultimately it is kinda self-serving.
People say 'time is your most important asset' and try to make themselves scarce, but I don't buy into that. There are great calendar tools nowadays (like Calendly), and I can always spare 45 minutes here and there to help someone. I'm not looking to get anything out of it.
All that being said, if you're networking and think who you met can connect you to the right person, write an introduction about yourself conveying your ask for your new contact and they can copy and paste. Furthermore, if you're going to introduce someone make sure you check with the person you are putting them in touch with first, it's the polite thing to do.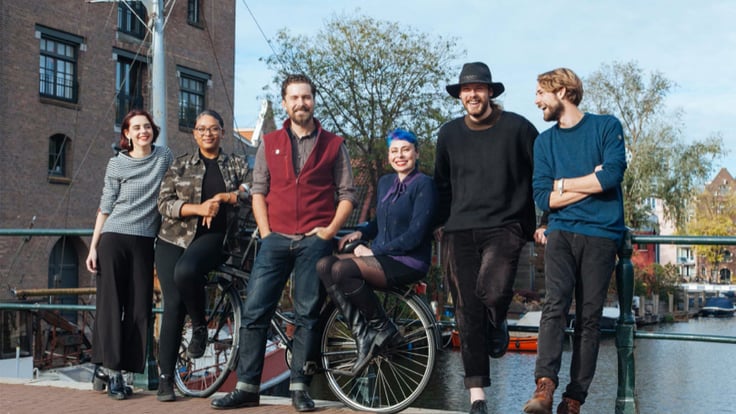 What are your 'musts' for a successful relationship with the media?
It depends on your aspirations. For Twotone, the number one must is credibility. Our relationship with cycling media stemmed originally from often going on rides with the press and, ultimately, sharing a passion: cycling. But, of course, we work with media beyond just bikes. But even non-trade press see that by virtue of the events we participate in, the clients we represent, and shared experiences with them (e.g. tradeshows and events hosted at our office), they also acknowledge the credibility we have in our industry.
Secondly, we aspire to build trust with the journalist and editors that we pitch. They open our email and pay attention to our social media because we're credible but they decide to write about our clients and test products because they trust us. We take pride in working with the best brands in the industry and though we've had some misfires in our day, we love the confidence of representing companies that sell high-quality and reliable products.
Thirdly, we make it easy. If someone opens an email because we're credible, chooses to write about it because they trust our pitch then we need to make their job easy. Then they really like us. We don't send clunky PDFs and goofy attached .zip files or huge download links. We use pr.co to put every single piece of info, imagery, and any asset to equip an editor with what they need to write a front-page story.
Having a well-organized online newsroom can increase your chances of getting covered. Here are 11 examples of powerful online newsrooms.
How do the skillsets differ between sales and PR?
Ironically very little because ultimately the two roles are about connecting people. At Twotone, we do both outbound sales campaigns and traditional PR outreach. On the one hand, we get sales meetings and on the other we get media mentions. The methodology is largely the sale.
We approach both sales and PR, by asking both prospects AND press: "how can we help you?". We do our best not to spam and only contact people with pitches that are useful to them. By asking what they're working on, what focus they currently have or other stories, plans, etc., we can then better pitch relevant products and ideas. The real challenge with both sales & PR is to break through all the noise (everyone's overflowing inboxes) and somehow not contribute to it. This goes back to what I said about credibility and trust. Ideally, when people see a twotoneams.nl domain on an email they get, they're intrigued to learn more. Some tips on breaking through the noise can include Instagram DMs if an email doesn't work. We do rarely call but are on WhatsApp with a number of journalists that we now know well.
The real challenge with both sales & PR is to break through all the noise (everyone's overflowing inboxes) and somehow not contribute to it. This goes back to what I said about credibility and trust.
What do you think it means to be authentic?
The word definitely has this tinge of a restaurant chain slogan. I don't use it, as I feel it's millennial marketing parlance. In the work we do, I associate it too much with influencer marketing is done wrong. I don't think that it is sustainable how fake it is now.
When we have the opportunity to share a great product with an influencer we are not going to give it to some fashion vlogger lady but a woman that actually cycles. And, if we're doing our job well, just like with media, an influencer is going to be genuinely excited and interested to try it out and not expect a per post payment. Especially, for people that love cycling, they follow influencers because they can tell they actually love the products that they're sharing. And maybe, that is authentic after all, haha.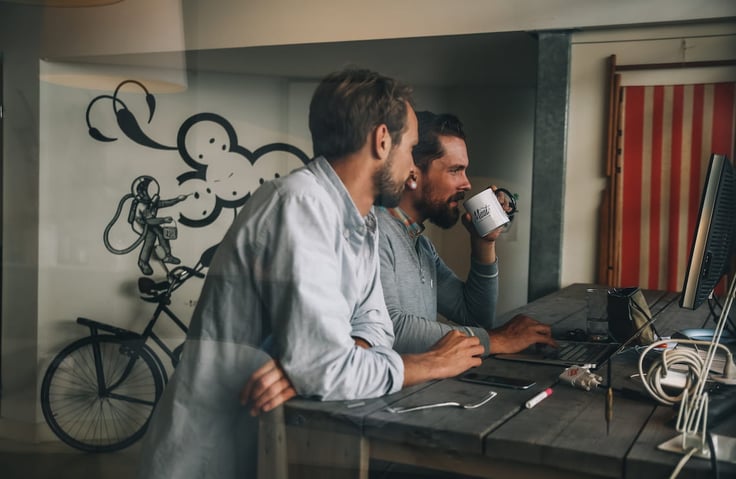 How formal should you be when reaching out to the media?
There's a line between too informal and formal. Don't aspire to be formal and inadvertently demonstrate that you are trying too hard, instead focus on being relatable and again: helpful. A short informal email referencing a past piece they wrote related to what your pitching can go a long way. If people are having to scroll through a long message that they can't relate to, you're going to have no luck. Keep your emails short, sweet and relevant.
How do you reach the maximum amount of people without spamming them?
You shouldn't be spamming nowadays, there's just no excuse. We send out smaller campaigns to limited batches and cater to certain demographics, interests, and criteria relevant to the project. For instance, specifically pitching female editor to try a women's saddle. Find ways you can narrow down lists and keep them handy.
Trying to get media attention when you're a small fish can seem overwhelming, what advice would you have for people starting out?
Go out there and help people, even if no one yet knows who you are. Use the approach of second-degree contacts, using the network you do have. Tell people who care what you're up to, it could be tremendously valuable for them. People do care and they want a good story.
Do things for other people in strategic and actionable ways. Do you know anyone that's doing something a contact needs? If you do, then pass it on. 80% of tasks aren't going to resemble what you imagined but helping them puts you top of mind. Be clear about what you're looking for too so they can reciprocate and help you. In the first 3 to 5 years you're going to struggle, which is not what startups want to hear. It takes 2-3 years for social capital to gain momentum. You can't growth hack street cred.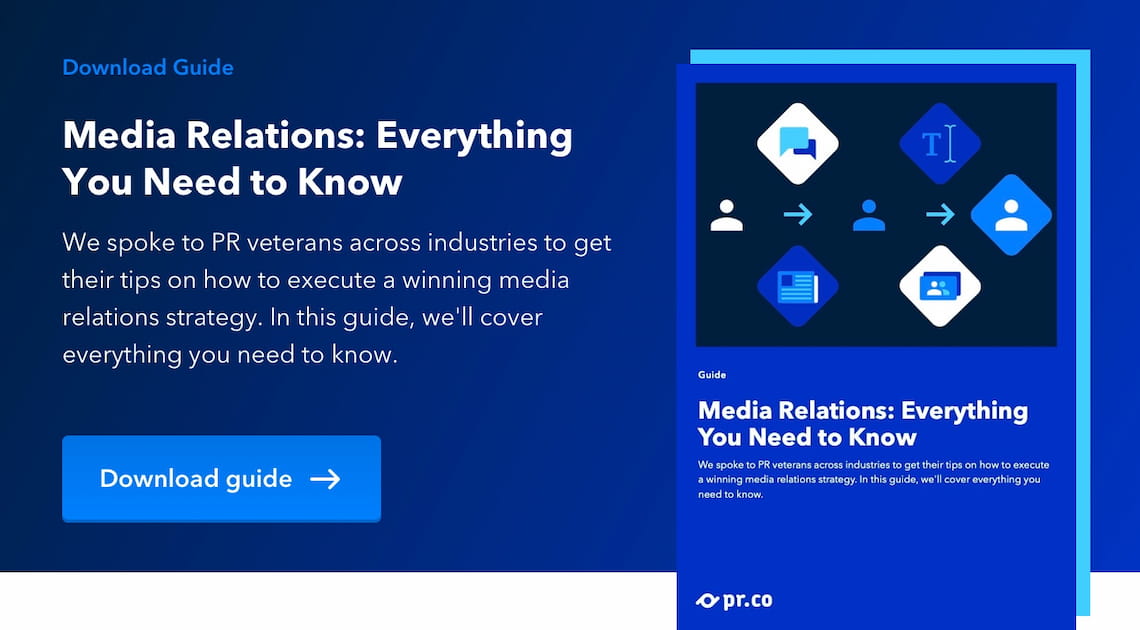 Jon Woodroof is founder of Twotone: providing Sales, PR and creative consultancy for startups and the cycling industry. He has 10 years of competitive cycling experience and has sold to companies across industries like L&D/HR, App/Software Consulting, Translation and Localization and B2C selling in the cycling industry back when he ran his own bike shop.. Connect on LinkedIn or send an email