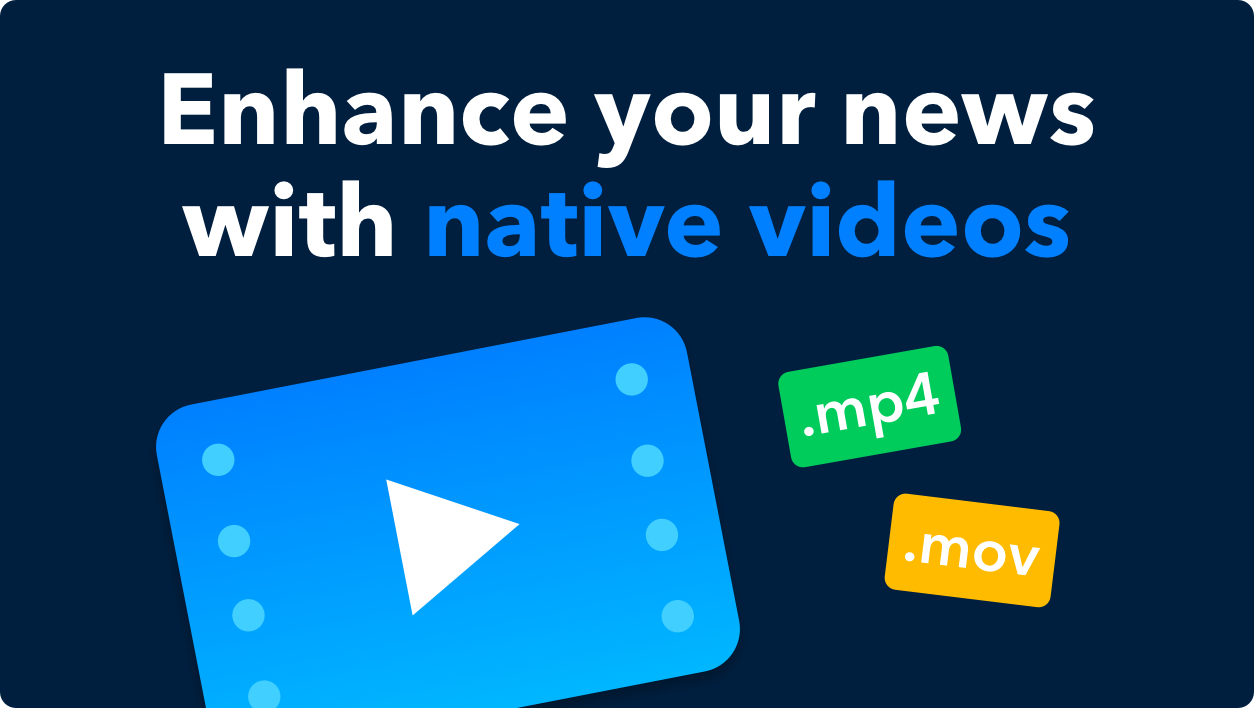 Enhance your news with native videos
We are making it easier for you to publish compelling videos that resonate with your audience. Video content is increasingly important in today's overcrowded digital landscape and videos can play an essential role in delivering your message.


We are excited to share that our platform now supports native video integration in news releases and media kits. Native video has been one of your most requested features and we're thrilled to deliver what you wanted.

You can now easily upload .mov and .mp4 videos directly to your media library and add them to your news releases and media kits. As a result, you no longer need to use external video hosting platforms like YouTube, and it is even easier for you to share your multimedia content.
By using native videos, you control your viewer's experience. Your audience won't see any YouTube ads or prompts to make a TikTok account. You have complete control over how your message is perceived and your brand is represented.
Your audience can download native videos from the newsroom individually or with all your media via the "Download all" button. Native videos are also embeddable, making them easy to share on other sites and maximizing their potential reach.
What's more, we've ensured that your videos will be automatically transcoded so that your newsroom visitors have the best possible experience, no matter what device they're using. Whether they're viewing your content on a cell phone, tablet, or a desktop computer, your videos will load quickly and look and sound great.
If a picture may be worth a thousand words, moving pictures must be worth a million. Use native videos to bring your message to life and engage your audience more than ever before.
Note: Right now, we are only allowing short videos to be uploaded, with a file size limit of 250 MB. We are monitoring the usage and might increase the file size limit in the future.