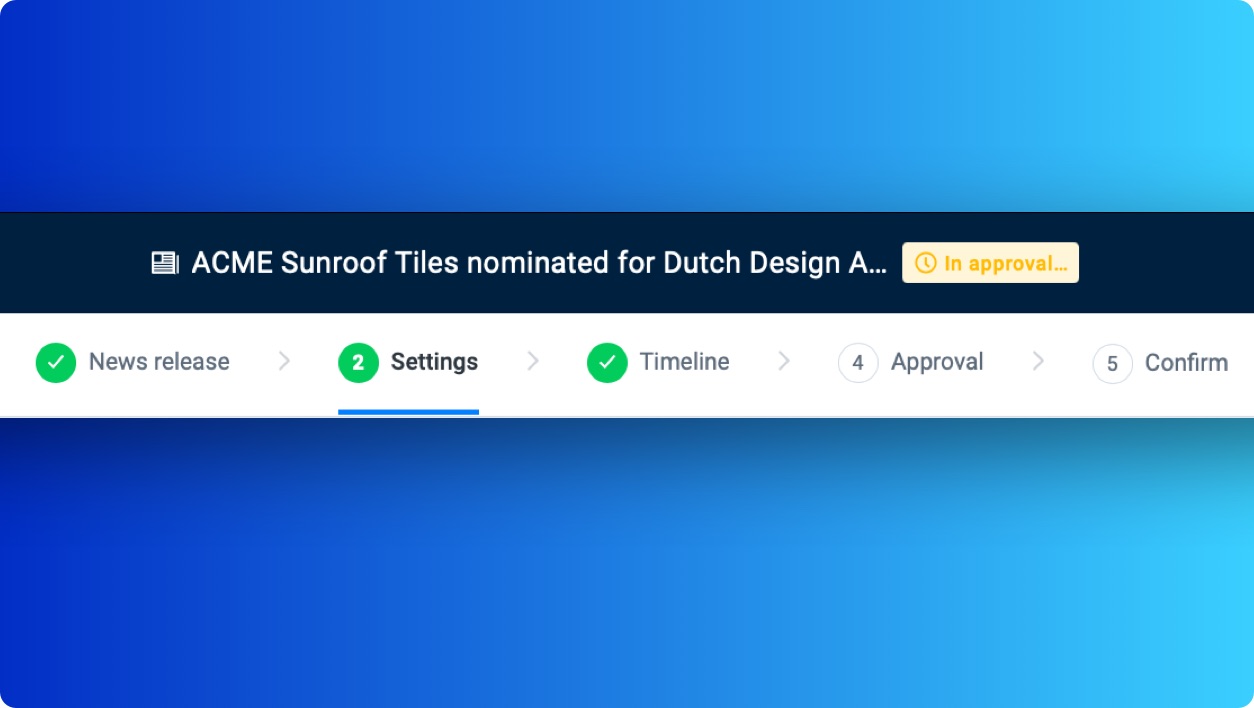 Improvements to the Campaign editor
New header
We have made some visual adjustments to the top of the Campaign editor. With a new header, we gave everything more breathing space. Important especially for those of you working on smaller screens. Your campaign name, its state, the preview button, the collaboration tools, and the steps you go through are all right there, at the top of each campaign.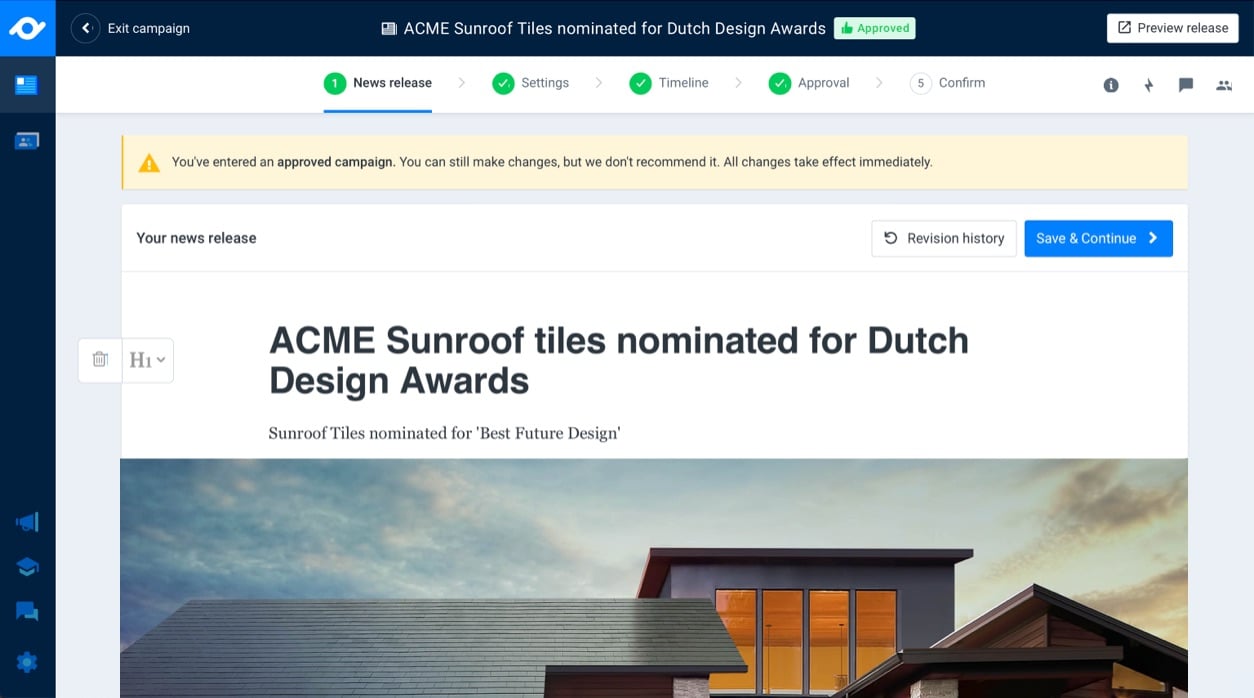 A visual update to campaign and email states
It's important to check in on your state every now and then. Same goes for your campaigns and emails; next time you check their state, you'll notice a visual difference. New icons help you scan the states quickly, and we have toned down the colours so the labels are easier on the eyes.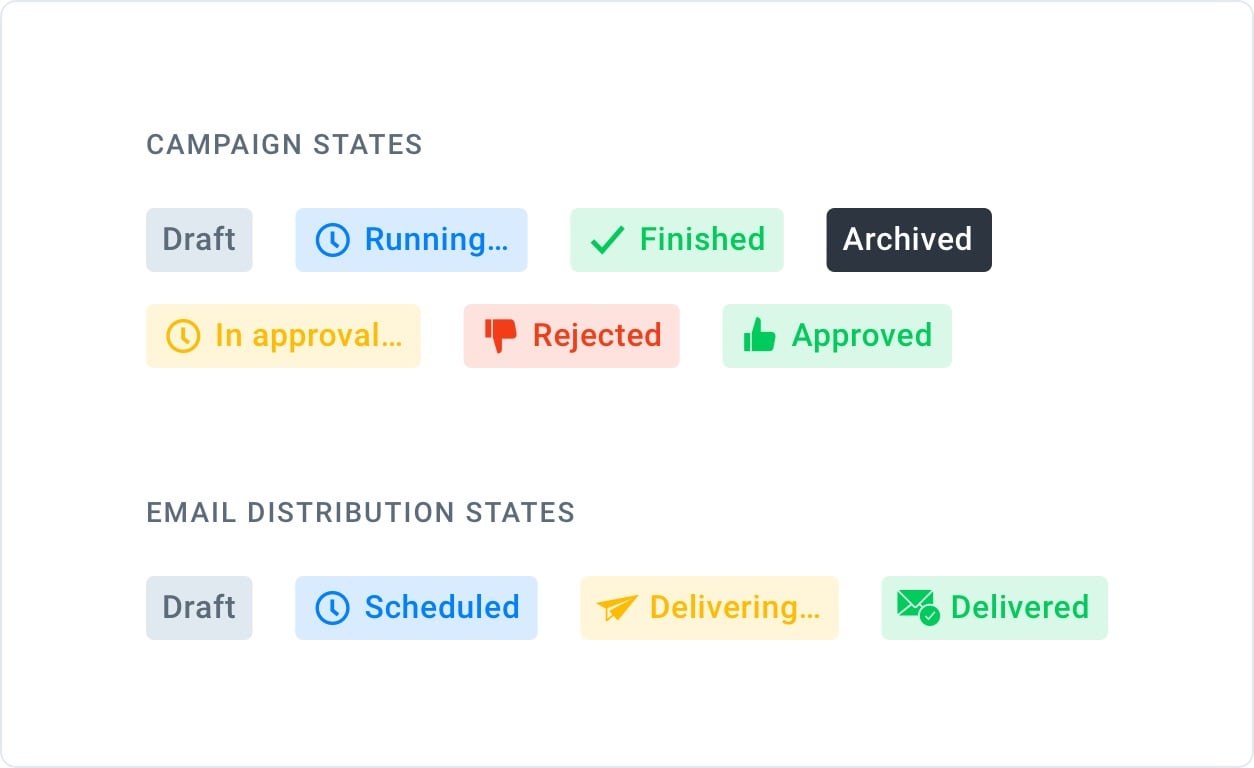 Ready to confirm your campaign?
We updated the confirmation messages to show you what campaign state change you are about to make. You will get these confirmations when you're publishing, archiving, canceling or setting a campaign back to draft.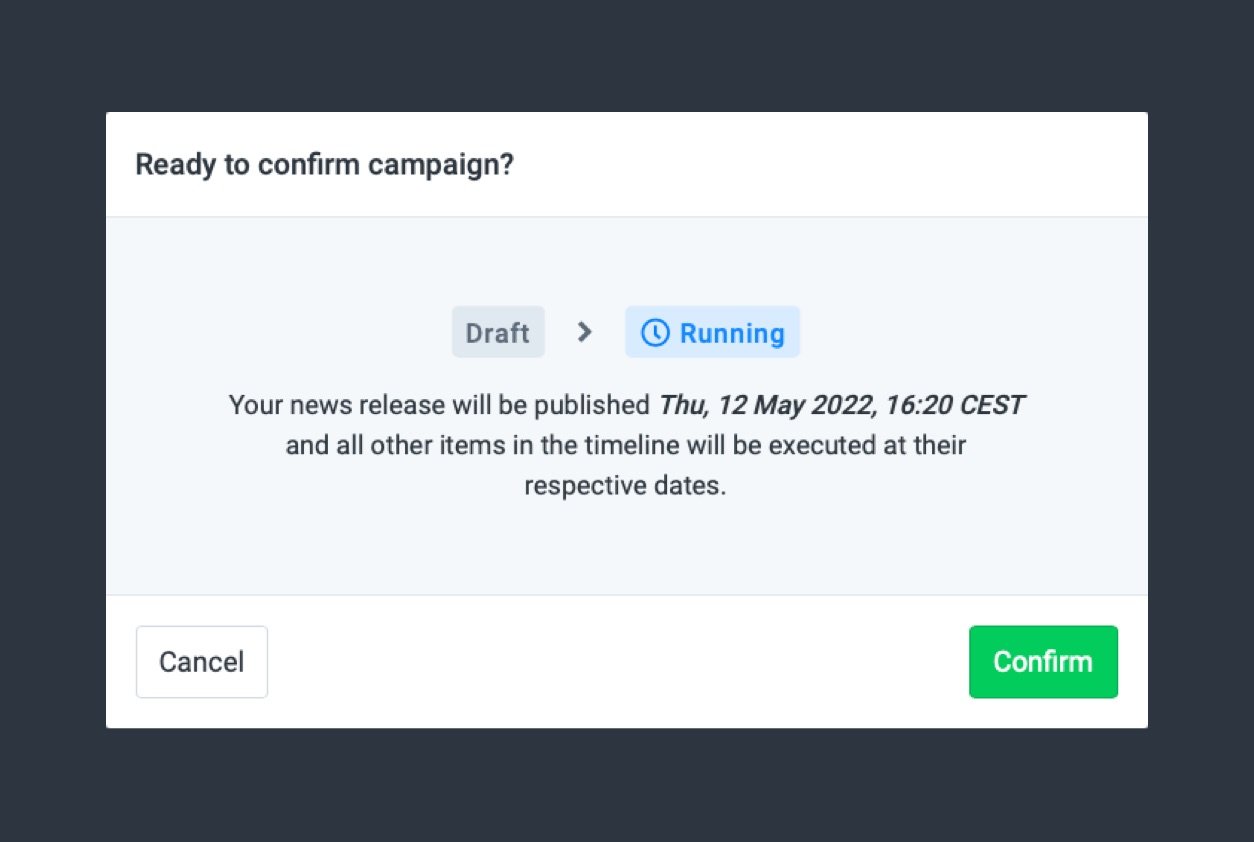 A visual update to the campaigns overview page
Campaigns in the overview page got a little makeover and now show the featured image plus the new state indicator. Making the page easier to scan and help you find the release you're looking for faster.
Other notable improvements:
New symbol for the publish date timeline item, plus the accent colour is changed from blue to green
New symbol for the email distribution timeline item
Featured image previews now show what the image will look like in the newsroom
Tags, spokesperson, and private release details are added to the checklist
The "Resolve" buttons in the checklist are made primary to standout
When a campaign is in approval there is a warning callout before you confirm it
Copy changes throughout the entire Campaign editor