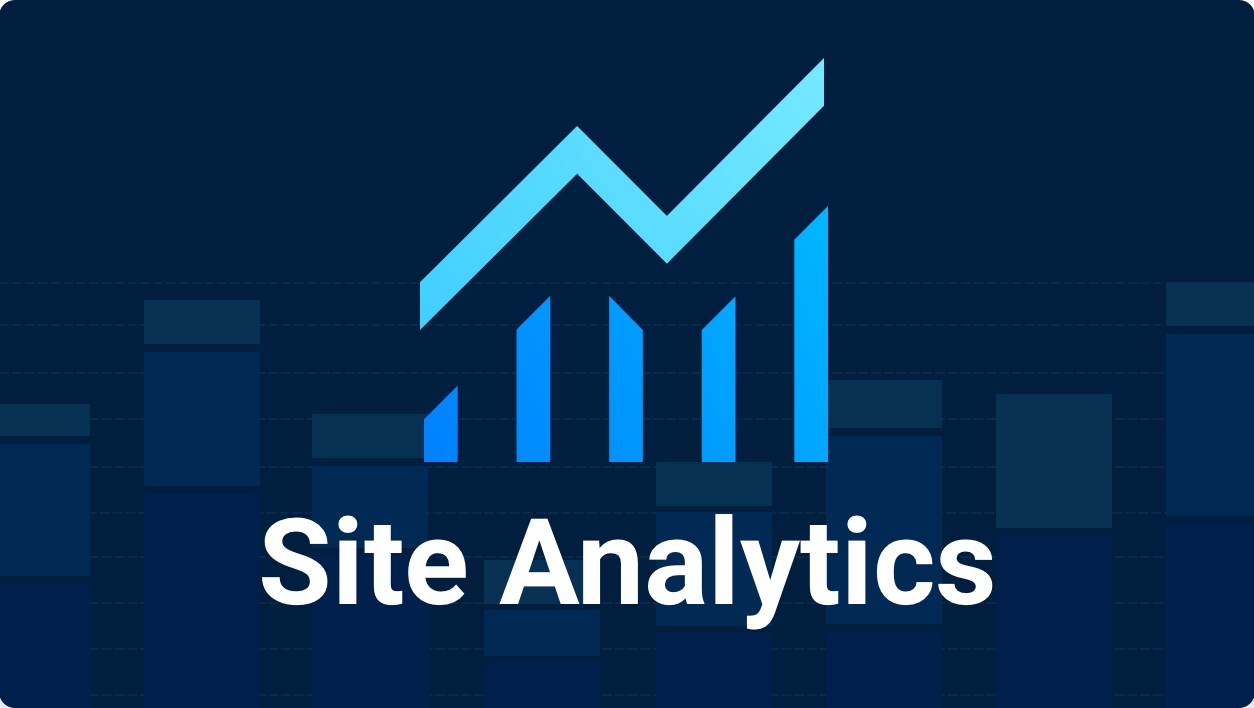 Track your newsroom without harming your visitors' privacy
PR goes beyond earned media. And today, we've rolled out a better way to measure your owned media.
We're excited to share our latest feature with you: Site Analytics. An easy and powerful tool to see your newsroom traffic, measure inbound PR, compare your campaigns, and discover what your visitors are most interested in.
And the best part: it's incredibly privacy-friendly—fully compliant with GDPR 🇪🇺, CCPA 🇺🇸, and PECR 🇬🇧.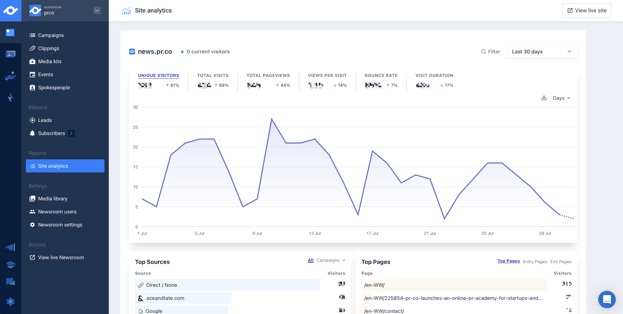 Easily and quickly generate shareable reports
Your contacts find your news through the emails you send them. Your other visitors find you through search engines, social media, referrals, or perhaps they just stumbled upon your newsroom via your website.
With Site Analytics, you can now answer essential questions such as:
How many people visited our newsroom this year?
Where in the world do these visitors come from?
How do people find our news?
Do my news releases primarily reach existing contacts or also new people?
Which campaign got the most views?
Which of my releases, media kits, and pages are most visited?
How many people are currently browsing my site?
With Site Analytics, you answer these questions quickly and effortlessly and generate reports for your team with the click of a button.
Privacy-first
We believe tracking your visitors shouldn't automatically mean invading their privacy. We track your visitors anonymously, eliminating the need for cookies or collecting personal data. Also, we exclusively process visitor data on servers owned and operated by European companies—this data never leaves the EU. You own 100% of your website data, which won't be shared or sold to third parties.