Stretching your agency's resources thin is not exactly a fringe benefit that should be passed on to clients. Luckily, artificial intelligence (AI) can help. Chief strategist Brandon Andersen delves into how AI, despite its pitfalls, can save financially-stretched agencies both money and time.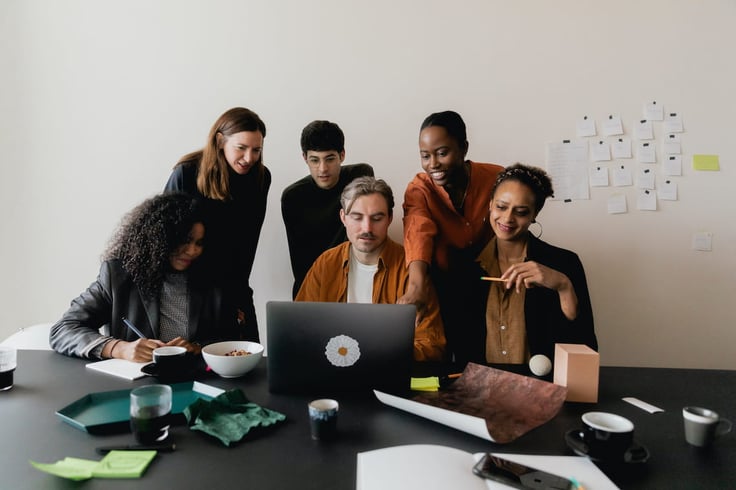 Though profit margins and revenue among digital marketing agencies continued to increase last year, nearly 70% of agencies report that they struggle to hire and retain talent. Marketers are constantly asked and tasked to do more with less. It's not a recent phenomenon, but a pervasive one—clients demand exceptional results but don't want to pay extraordinary prices. And it's a tendency that will likely persist if the economic downturn continues.
Along with mounting workloads, many marketers are seeing an increase in administrative tasks and the number of stakeholders they report to. These staffing woes are a conspicuous bane when clients expect flawless, uninterrupted service to execute their campaigns."
A lot of agencies relied on using senior staff to sell a suite of goods to customers, only to then hand off the bulk of the work to their greenest employees in an attempt to increase their margins," says David Chapman, CEO at 919 Marketing Company. "Brands noticed, and those agencies lost business in the long run."
Stretching your agency's resources thin is not exactly a fringe benefit that should be passed on to clients. Luckily, artificial intelligence (AI) can help. Its myriad applications can save time for staffers and present long-term savings for an agency. AI can take the stress out of many marketing tasks, including content creation and optimization, competitive intelligence, advertising, and data analytics and reporting—if you know what to look for.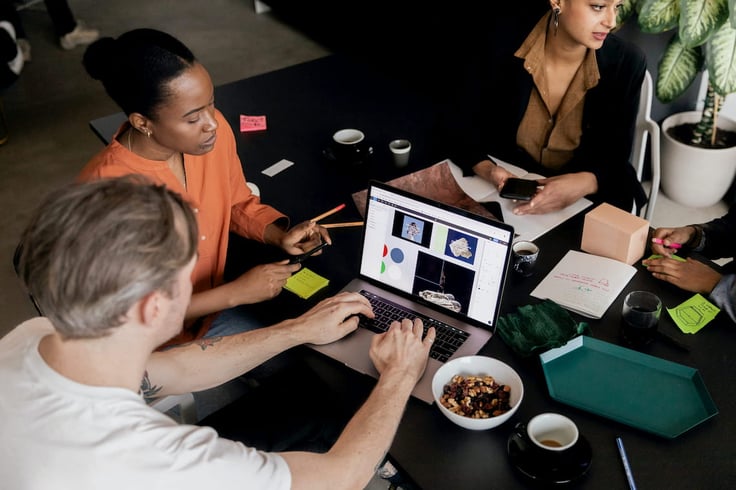 Expectations for AI
Though some agencies already use AI in their tech stack, it remains somewhat of a nebulous buzzword that means different things to different people.
Where the consumer might see AI as the chatbot that helps with customer service, the Siri or Alexa virtual assistant that can set reminders or make purchases, or even the humanoid robot concierge that can offer directions to tourists, marketers may be more familiar with the smart-machine capabilities that automate their workflows and process data sets. For example, an agency may already use predictive analytics for lead generation, text mining for content creation, or natural-language processing to gauge customer sentiment.
But as is true with any facet of Big Data, AI is only valuable if you can harness it. Agencies should know how they expect to employ AI tools and tactics as part of their strategy before diving in.
How AI reduces costs and frees up staff time
AI can play far-reaching roles in marketing activities, but let's look at some of the areas where staff time and agency resources may be best conserved with this intelligence.
Content creation and optimization
Most in the industry agree that AI-generated content has some ways to go before it can truly pass the standard-bearer Turing test and mirror the authenticity and expertise that humans bring to a brand and its channels. Some suggest it's the quality of empathy that distinguishes content writers in this skill. But even though we can't yet trust machines to fully imitate natural language, marketers can rely on AI to help them write better content that people will want to read and engage with.
AI tools can boost an agency's content strategy by suggesting topics to cover, identifying existing gaps in content, and offering insights into how certain topics will rank in terms of search engine optimization (SEO). AI can essentially save staffers from laborious competitive intelligence gathering, editorial planning, and brainstorming. Ceralytics' Content Analytics for Agencies is one such tool driven by objective data that takes the guesswork out of what content to create next.
Advertising
Though advertising budgets vary greatly among products and companies, digital spends are expected to account for 54% of marketing budgets by 2024. AI presents a way to make advertising smarter, swifter, and more targeted—as well as painless.
In fact, machine learning and automation can effectively conceptualize and design ads, identify and segment audiences, improve ad performance, optimize spending, and break new frontiers in personalization. Behr Paint Company, for instance, uses AI to recommend paint colors tailored to individuals.
Having this automated intelligence means agencies don't need a large team to meticulously strategize when and where to run ads, and which audiences work the best for individual placements.
Data analytics and reporting
Crunching the numbers, creating reports, and analyzing data for emerging and long-term trends might be one of the most time-consuming activities of an agency. But data is AI's bread-and-butter.
More than 45% of agencies are using their AI for data analysis. The implications for its applications in the field of analytics and reporting seem invaluable, if not inevitable. In fact, research and advisory company Gartner predicts that embedding AI in analytics and marketing software will free up more than one-third of data analysts in marketing organizations by 2022.
AI can calculate and analyze large amounts of data, and future data sets, quickly and cost-effectively. Manual analytics, by comparison, is not scalable and invites incorrect interpretations and errors—so why have your staffers do it?
Saying that our industry has changed is an understatement. Here's how you can prepare for the future of PR.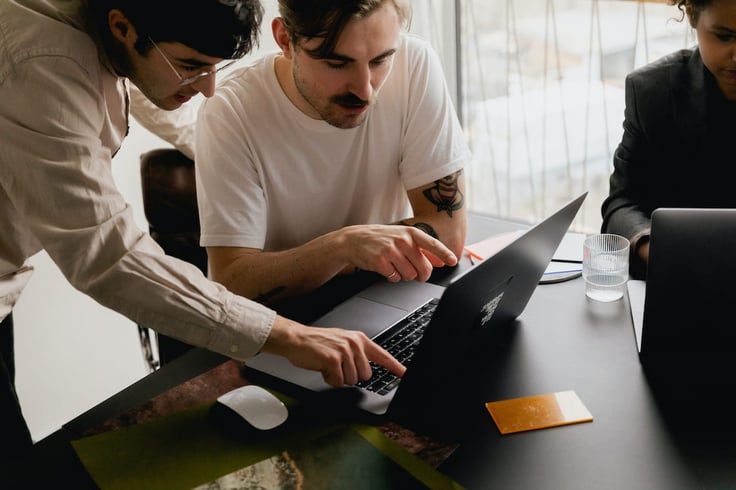 How AI can increase competitiveness
AI doesn't just have implications for an agency's bottom line—it can also make your business more competitive. When your agency uses AI for certain tasks, it gains a reputation of being a savvy, data-driven thought leader in the field. Marketers understand that AI can deliver certain data insights that humans, who are often biased by instinct or subjectivity, cannot. And when agencies are transparent about using AI for its most useful applications, clients see them taking this great unknown off their plates and can trust them to focus on the marketing tasks better served by human intelligence.
On a practical level, agencies that understand how to utilize AI tools can serve as the third party that comes in and breaks down siloes in a client's organization. Agency staff can act as the conduit between marketing, sales, and other departments and give the company a more holistic view of its moving parts while improving cross-functional communication and coordination.
When an agency can combine AI with human oversight, it can deliver a value that its competition might not be capable of.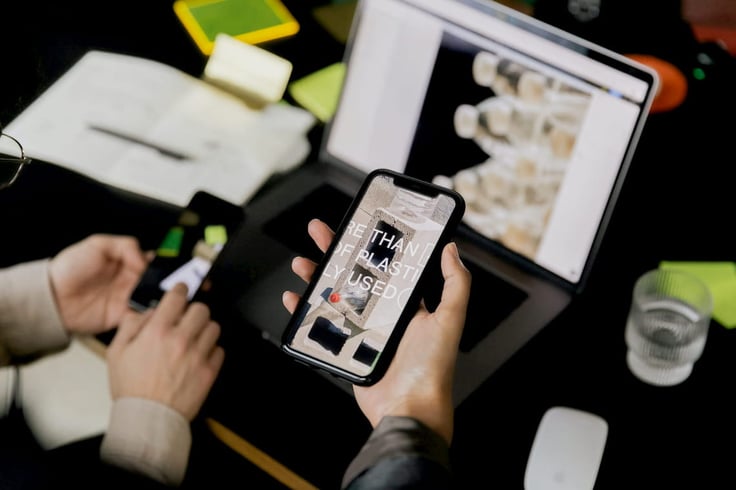 Potential pitfalls of AI
It's important to keep in mind that AI is not a silver bullet—and it's not without its drawbacks.
Though there are many off-the-shelf AI tools that can immediately help agencies, other worthwhile solutions may require higher investment. For example, intense data-scrubbing and mining might be required, or you might find that your agency doesn't have the high quantity or quality of data needed to run intended processes. Still, the idea behind AI tools is that any staffer in your organization should be able to use them to a degree of success—and shouldn't need a PhD in data analysis to program them.
Privacy may be another concern. Because AI requires sizable data sets—maybe more than a client has or is comfortable collecting—companies may put themselves at greater risk for data breaches and identity thefts. And depending on the privacy laws of your locality, it might not be feasible to collect the large swaths of data you need to meet your goals.
Still, the cost and staffing benefits to AI cannot be undersold. Consider that top-performing companies are more than twice as likely to be using AI as their counterparts. The tech and tools aren't going away—so is your agency ready?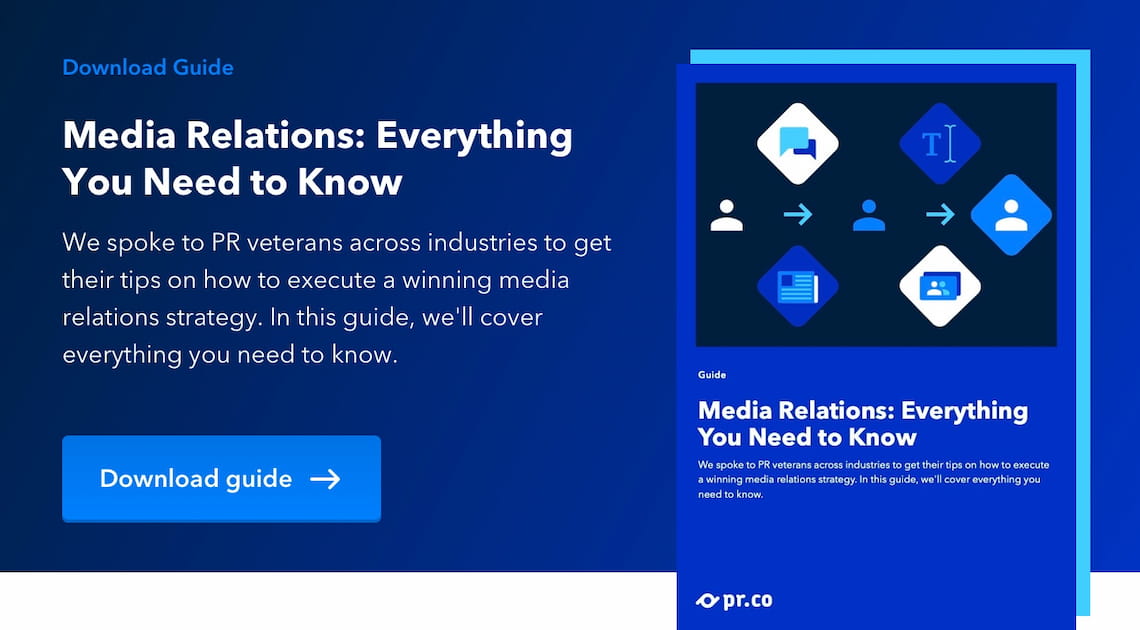 Brandon Andersen is co-founder of Ceralytics, a content intelligence platform, and former Director of Marketing at Cision. With more than 15 years of experience, Brandon specializes in content marketing, content intelligence, UX design, and product development.. Connect on LinkedIn or send an email