When you think of industries that have shaped COVID-19, e-commerce is bound to crop up. But what's happening behind the scenes? Tamara Vlootman, PR specialist at bol.com, talks about what goes on before you receive the cardboard box.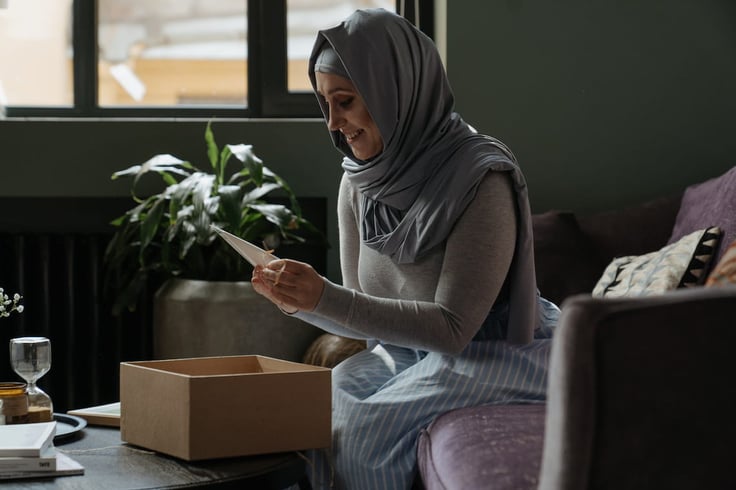 Bol.com is a company in transition. Twenty-one years ago, they sold books online from a construction trailer in a car park. Nowadays, they sell over 23 million items - making them the largest eCommerce platform in the Netherlands and Belgium. With more than half their goods already being sold by local partners, they set their sights on fully transitioning into a platform.
When COVID-19 hit, their aspirations to become everyone's favorite middleman were taken up a notch. Trapped inside, every entrepreneur in the Netherlands and Belgium wanted to sell online.
Saying that our industry has changed is an understatement. Here's how PR pros can be prepared for the future of PR.
Supporting entrepreneurs
How did bol.com cope with the snowballing of new vendors? Bol.com has a large 'partner platform', a central channel where entrepreneurs exchange knowledge and expertise with each other. This dialogue was especially important during COVID-19 when an increasing number of entrepreneurs went looking for information.
"We mostly used podcasts and videos to inform our partners, with inspiration and practical tips about being an online entrepreneur in these times." There is nothing more helpful than another human voice, especially if it's someone going through the same struggles.
Their podcast 'Afhaalpunt' developed a crisis series covering everything from how to stay motivated, to how to adapt your product, to lessons entrepreneurs can learn from China. In an episode about a positive mindset, Thomas Zwart, director of Capital C, talks about the crushing realization that opening his events company in 2019 was the worse timing imaginable. He explains that due to some optimism and creativity, they were able to successfully rebrand to a virtual event space.
Their 'Partner praat' vlogs feature a handful of partner specialists and co-sellers answering questions from their living rooms. If you've ever wondered how a teatowel manufacturer pivoted his business, this is the place for you.
When sellers get creative
One of Tamara's favorite things during this period was watching how creative people became with their businesses. They went back to square one: what does my customer actually need from me? What makes them happy? And built from there.
"I see a lot of great and inspiring examples of entrepreneurs that are adapting well. My beautician, for example, sells you - first and foremost - a bit of luxury and time for yourself. And, of course, some attention from her. Now that she's not allowed to work, she sells packages of her own homemade cosmetics so you can give yourself a facial."
"She brings them to your house and stays at a safe distance for a chat. It sells like crazy. She used the same trick with care packages for your overwashed hands, and others for mothers day. Her products might have changed a bit, the service did not."
Team morale during the crisis
Health and wellbeing was a recurring theme not just for the entrepreneurs but for the bol.com communications team too. Despite having an increased workload, the team was keen to stay realistic. With parents suddenly having to homeschool while working, and those living alone trying to avoid feelings of isolation, team morale was also a principal focus in internal communications.
"The culture of bol.com is very much focused on doing everything together. We all miss being together, so we increased the number of team meetings. But we also increased opportunities for fun and entertainment, like singing together 'you'll never walk alone' from behind our desks. We constantly remind each other to the fact that bol.com is not our number one priority at the moment. The priority is our health and taking care of the people around us. If people are reminded often enough, they can relax when they find that the work schedule is not compatible with their kids' homework schedule."
It's an evolutionary moment not just for business in general, but for PR in particular. Here are 10 reasons why PR became more important during the pandemic.
External communications
External communications from bol.com have stuck to pre-COVID principles. While a lot of organizations have struggled with which direction their communications should take, Tamara believes it's important to listen. "Stick to your own tone of voice when you engage in the debate. Listening to the people you want to communicate with has never been as important as it is now. When in doubt about what to say or post, go back listen a bit more. What is the underlying message behind all the voices in the debate?"

Tamara is Programme Manager Local Economy & Sustainable Platform at Bol.com, one of the biggest webshops in the Netherlands. Tamara has 15 years of experience in PR and communications, both agency-side and brand-side, and has a MSc in Media and Journalism from Erasmus University Rotterdam. Before her current role, Tamara worked as PR advisor and spokesperson at bol.com.. Connect on LinkedIn or send an email