If you want your business and earned media to grow in 2023 then you need to maximize your efficiency. This article explains how to do that and showcases 5 of the best tools to boost your PR in 2023.
Great PR teams come in all sizes
The pace of the news cycle today means that your team need to be hyper efficient communicator — not only with the media but also between themselves and with your internal stakeholders.
So while it might be tempting to think that increasing your team's size will help you reach your goals faster, that often isn't the case and it may even slow you down. Why? Because every person you add to a team adds many more lines of communication, making everything harder for your team.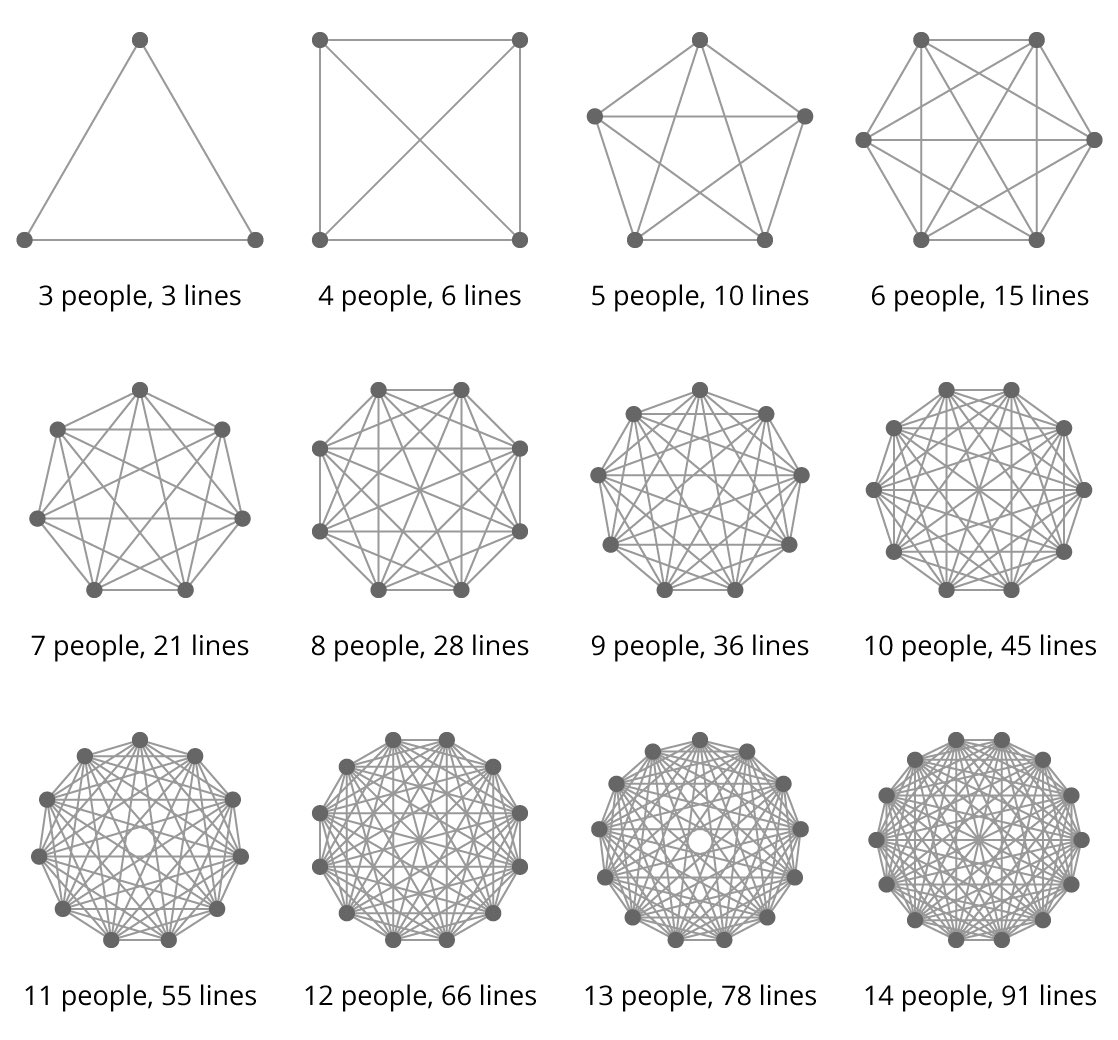 No matter how agile and efficient your existing processes are, adding someone to your team is probably not going to lead to more or better work. So what can be done instead?
Way back in 1975, Fred Brooks found a solution to this conundrum: identify which constraints are keeping your team from achieving your goals. Then improve your processes until that constraint is no longer there, repeat the process for the next constraint. Fast forward to today and your best allies in this process are good software as service solutions (SaaS).
From planning our workflow to enhancing creativity and getting our message picked up by the right people, the power to transform your output is only a few clicks away.
Build the right technology stack for you
The term technology stack gets thrown around a lot but some of us are still hazy about what it means. Put simply, it's the combination of technologies you use to run your projects. With approximately 30,000 SaaS solutions on the market today, finding the right ones is a job in itself. Luckily for you we've highlighted the 5 top tools for PR teams in 2023.
Pro tip: If you're looking to grow your tech stack (on a budget), check out FounderPass. They work directly with SaaS companies to get exclusive discounts on software and tools, helping founders, startups and businesses save money on all the tools they need to grow their company.
Top 5 tools for PR teams in 2023
1. Build your network: Muck Rack
This golden-oldie is still on top if you want to expand your press network.

Muck Rack

has a huge database to help you to find journalists, get press for your story, monitor the news and report on the impact of your PR.


Say goodbye to spray and pray techniques and embrace targeted, relationship led PR. Muck Rack are great at this because they also build tools for journalists - they know what they need from you and they understand that good PR is based on two-way relationships.

Rating:
Capterra - ★★★★☆ (4.4/5, 20 ratings)
G2Crowd - ★★★★★ (4.6/5, 120+ ratings)
Pricing: Unknown - not publicly available online.
Top tip: A limited budget is no excuse for untargeted PR — you can create an effective press list for free. Read our step by step guide to build a complete database of journalists
2. Improve your reporting: Coveragebook
Manual reporting is labor-intensive but rejoice, dear reader; reporting automation is here. Coveragebook pitches itself as the answer to your coffee-fuelled late nights, wearily screenshotting press coverage to compile your next impact report. Say goodbye to this labor-intensive process and embrace automation.
Coverage is easy to use and produces slick reports with just a few clicks. Are you sick of not being able to showcase the impact of your work? With this tool you'll be able to match your marketing colleagues' KPI-smashing smugness in no time.
Rating:
Capterra - ★★★★★ (5/5, 19 ratings)

G2Crowd - ★★★★★ (4.6/5, 110+ ratings)
Pricing: Ranging between $99 and $499 per month.Visit website
Top tip: We get it, PR success is hard to measure. Your boss needs a report and you don't even know where to start. Read our blog to find out how to set and measure PR goals.
3. Increase your exposure: pr.co
Compressing zip files, following endless email threads for sign-off, resending expired WeTransfer links — press releases don't have to be this complicated. Save yourself the headache with a beautifully branded pr.co newsroom hosted on your website.
We were born out of a press office so we know a thing or two about what journalists want. We pride ourselves on building newsrooms with journalists and PR teams in mind and on making life easier for everyone. Our solutions allows you to:
Ace your

inbound PR

targets by driving traffic to your website and increasing subscribers to your news

—

all our customers' newsrooms hold the #1 spot on search engine results pages

Manage your workflow including edits and sign off in-platform (goodbye FINALFinal3.doc)
Create a one-stop shop for your press network, offering them everything they need in one place
Share news with the people most likely to engage through our inbuilt CRM
I could go on but I know you can't sit here all day. If you'd like to know more, why not schedule a chat with us– we'd love to show you why the biggest brands in the world choose our solution.
Rating:
Capterra - ★★★★★ (4.6/5, 10 ratings)

G2Crowd - ★★★★★ (4.7/5, 11 ratings)
Pricing: Start-up deals start at €176 per month
Top tip: From targeting to format, to whom and how you send your news matters. Ultimately PR is about relationships so before you send your next press release, exercise a little empathy and ask: is this what they need from me? If you're not sure, read A Journalist's Perspective on Your Press Release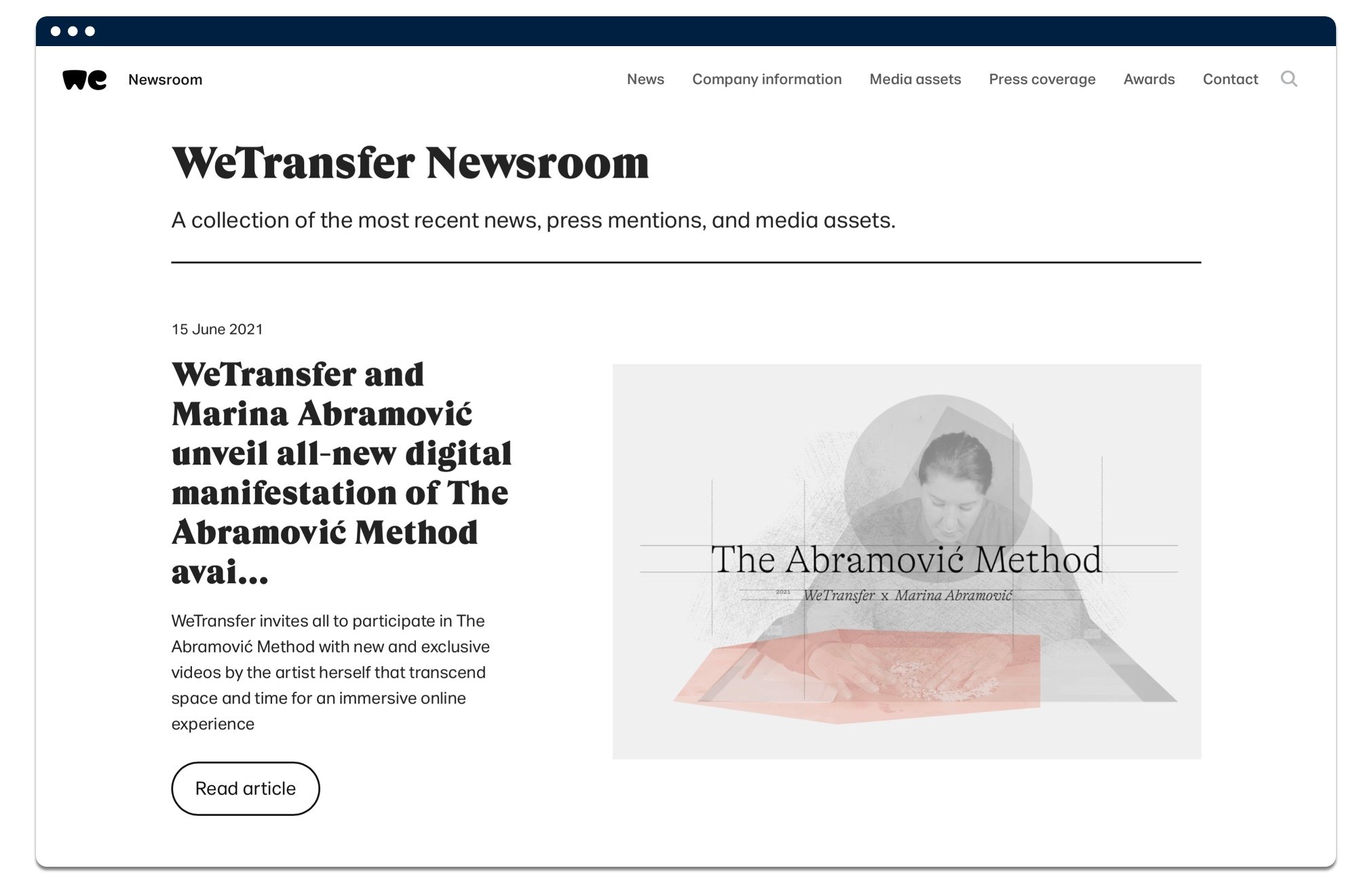 4. Run online events: pr.co
The last couple of years have been tough but there's been at least one silver lining — we've found new ways to connect and some of them are here to stay. Enter the virtual press conference.

Our Virtual Events feature allows you to run hybrid and, you guessed it, virtual events with ease. It allows you to:
Increase engagement through live chat, Q&A sessions and polls
Host your events in your newsroom to provide a smooth and fully branded experience
Offer one-click access to your attendees (no new passwords to forget)
Go live or stream a pre-recorded video and run the event your way
Use Virtual Events to reach anyone, any time, anywhere without the stress.
Rating:
Capterra - ★★★★★ (4.6/5, 10 ratings)

G2Crowd - ★★★★★ (4.7/5, 11 ratings)
Pricing: Start-up deals start at €176 per month
Top tip: When you're running a virtual event the last thing you need is a problem with the video streaming technology. That's why Virtual Events uses the platforms your team is already familiar with. Read the full specification on our website
5. Monitor your brand: Agility PR
Agility PR allows you to monitor every type of media; online, print, broadcast, social media and podcasts. You name it, Agility PR is watching it. This tool allows you to search a wide range of industries and stay on top of industry developments. It even offers pre-built reports on coverage — what's not to like?
Rating:
Capterra - ★★★☆☆ (3.3/5, 6 ratings)

G2Crowd - ★★★★☆ (4.1/5, 270+ ratings)
Pricing: Unknown - not publicly available online.
Top tip: Monitoring your competition can help you to understand how they're approaching the market. We recommend using Ahrefs to conduct a competitor or content gap analysis for an in-depth assessment of the keywords your competitors rank for. This will give you a better understanding of how you can improve your SEO and content marketing strategy.
Looking for more?
Found that useful? We've got more up our sleeves. Check out our complete guide on the Best PR tools for 2023. The guide includes:
Key features, reviews, and pricing for 20+ popular comms tools
Top 10 PR goals and the tools to help you reach them
A free feature comparison guide to help you pick the right option for you