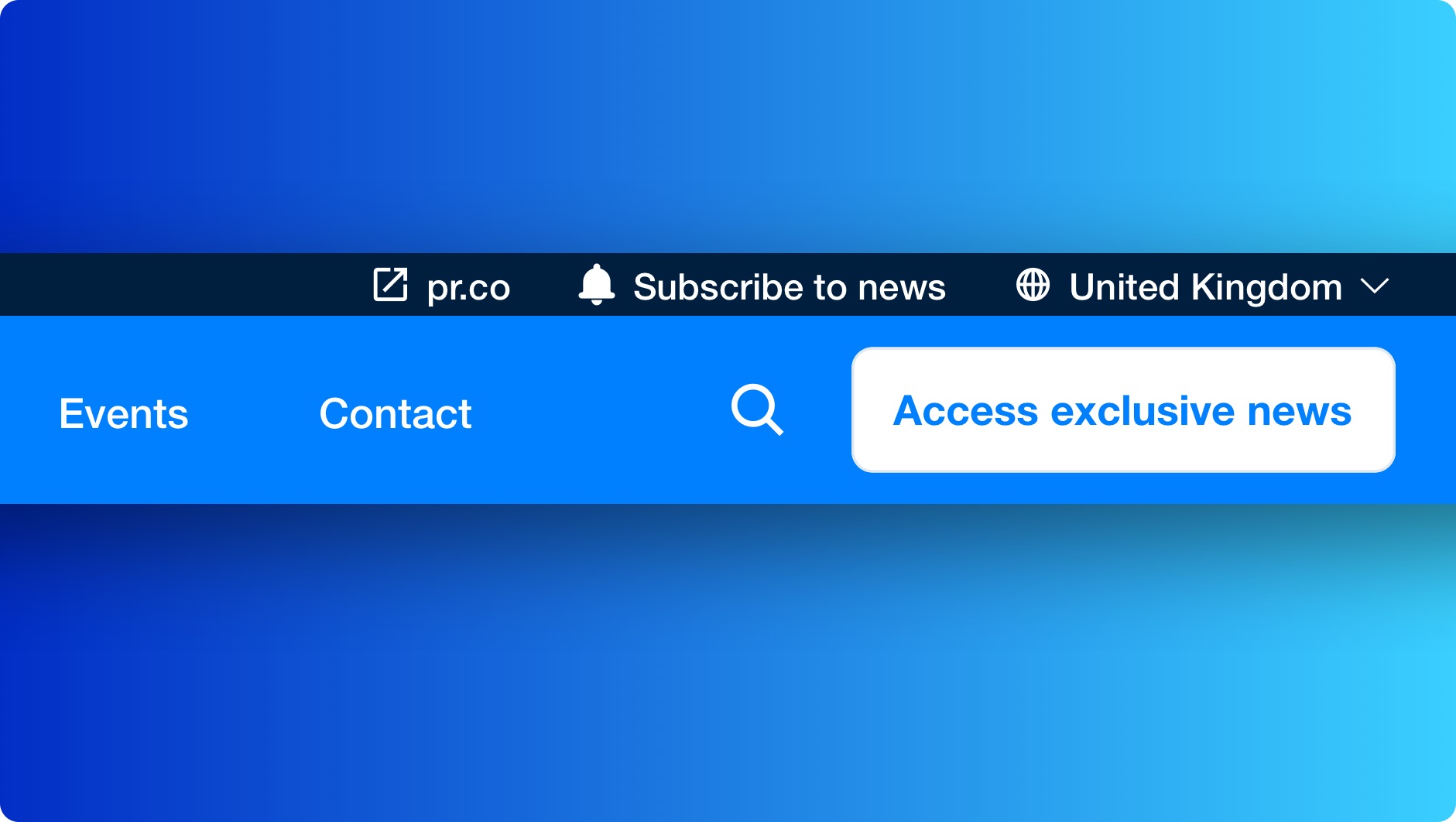 Get more inbound PR with our new menu
Last month, we improved the subscriber functionality and in October last year, we released an update that lets you generate leads with your newsroom. Both updates help you generate more inbound PR.

After seeing all these new press leads and connections come in because of these updates, we started looking into new ways to grow this inbound channel of press leads.

Today's update is one such update to persuade newsroom visitors to subscribe to your news or join your press list. We did that by redesigning the navigation menu — the first thing visitors see when they enter your newsroom.

The menu is now consists of two layers. The main layer shows a call-to-action button that nudges visitors to get in contact, subscribe or sign up to your press list. No matter where they are in your newsroom, that call-to-action is prominent and always-visible.
All secondary links and actions, like the external link to your company website and country and language switchers, moved to the top layer. This makes the menu less crowded for newsrooms, especially those with a multi-country and multi-language setup, and keeps focus on what's important: building new press connections.

If you're intersted to set up this menu for your newsroom, just give us a shout.
Ready to upgrade to the new menu navigation?
Send us a message via the support chat or email to hello@pr.co, and we will turn on the new menu navigation for your newsroom.

Speak soon,