Can you name a company that's saved your life? JSR Life Sciences just might have.
JSR Life Sciences company that seemingly does it all. From innovative research to drug production, they're at the cutting edge of pharmaceuticals. They are a JSR Corporation company, and currently have five affiliate companies themselves, a figure that's continually growing.
Headquartered in the US, with offices around the globe, they operate in multiple markets and sectors. To say that managing PR processes across such a large and complex enterprise is challenging is to put it lightly. We sat down with Todd Gregory, Digital Marketing Manager at JSR, to find how pr.co's online newsroom software has streamlined their media processes.
Challenge: coordinating PR across multiple affiliates and countries
Before implementing pr.co, JSR managed their PR through email which simply wasn't fit for purpose; there was no overview of which press releases were in the pipeline, which affiliate was responsible for them or even when they would be published. "We wasted a huge amount of time going back and forth with different versions before signing anything off". On top of that, the complexity of the organization meant that it was impossible for both internal and external stakeholders to have a clear, centralized overview of all media activity. Instead press releases were hosted on each affiliate's website which made it hard to convey scope of JSR Life Sciences' activity.

For Todd, who oversees digital marketing, a daily challenge came from the constant battle to coordinate press releases. It was clear that they needed a new system and so he made it his job to find one.
Solution: pr.co's collaboration software
"I didn't start this process with a newsroom in mind, but when I started doing the research, I realized that pr.co was one of the only companies that could streamline our processes. We needed a new system and pr.co's newsroom software delivered that."
Today, JSR Life Sciences has beautifully branded newsrooms and can manage their workflow more efficiently. Approvals are handled within the platform, making them traceable, and every media team has access, meaning that they can make informed decisions about the best time to release news to their stakeholders.
"Thanks to pr.co, we have been able to create the standard operating procedure we needed. Now, the moment media colleagues in any of our affiliates know that they need to publish a new press release, they can put a placeholder in the system with an estimated publication date. Our media teams and our management have oversight of everything that's coming up. It's dramatically changed how we view our work."
Result: Increasing brand awareness for all affiliate companies
From a stakeholder perspective, accessing news has also become much easier with a one-stop shop for all press releases and events across the enterprise. Todd explains, "The beauty of this is that it presents us as a global, cohesive organization." In addition to the big picture, content can be tagged so that users can filter results by affiliate and get the updates they're most interested in. Each affiliate also has their own newsroom that pulls through all their tagged content and showcasing on their independent website, creating multiple routes for inbound PR.
With pr.co, JSR Life Sciences has been able to create perfectly branded newsrooms in both English and Japanese. With one click, users can view the Japanese newsroom to see the news relevant to their market and subject area. For Todd, the benefit of this has been being able to manage both newsrooms independently of one another, "we don't translate everything, instead we're able to run two newsrooms simultaneously."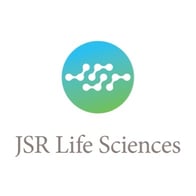 Visit JSR Life Sciences' Newsroom
See how JSR Life Sciences streamlined PR processes across their multinational.
"Another advantage has been the tagging function which allows us to tie press releases to multiple organizations. We're a huge company but we're so complex that, until now, we weren't able to communicate that well. With pr.co we're able to use our press releases to improve brand awareness."
For product enthusiasts among you, Todd is clear that pr.co has enough to sink your teeth into. "I found pr.co because we needed a new system but I also used to be a Product Manager and I could read about products all day. I've been enjoying the functionality of the pr.co platform. Being able to visualize our pipeline, to tag and filter our content — it's great for us."