"In the past jobs were about muscles, now they're about brains, but in future they'll be about the heart." says Dame Minouche Shafik, Director of the London School of Economics. One of the biggest challenges brands face today is finding a way to allure an audience and to be perceived as authentic. So how do you do it? The answer is: through masterful storytelling.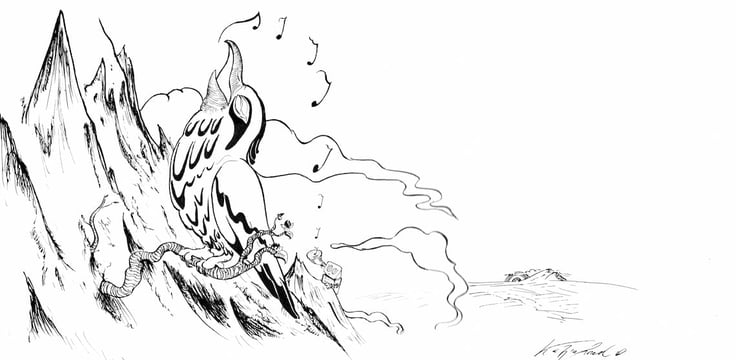 This article is an excerpt from pr.co 's book Purpose: First Principles of Effective PR. Download the entire book, for free, here.
Be real, tell stories
Every activity within and around a company should contribute to its core purpose. What a lot of people don't realize is that all these activities can be used to spread the word about your mission and brand. Activities or stories form a natural source of content with which your target audiences can engage. Let your users and fans get to know you by telling your story as part of your strategy to become a 'real' company with an emphasis on transparency and purpose.
Company stories vs client stories
There are various types of stories you can tell about your company. The two main types are client stories, in which the customer or consumer is the protagonist, and company stories, in which the company and its milestones are at the center of the release or post. Even though there are tons of ways to combine the two, most companies rely on user stories to haul in more customers. And while user stories are a great way of letting people know the benefits of using your services or products, you can use company stories to clearly convey your purpose.
Company stories are most often told through boring, traditional press releases. Too often they stick to the mundane stuff and focus on dry facts, like funding or big milestones, whereas user stories can have a fake vibe about them. Of course, not all user stories are as contrived as TV commercials with testimonials from 'real' users, but those kinds of adverts have wired our brains to distrust them.
There are a lot of ways to make your messages more diverse and interesting while still getting your purpose across. You can tell the stories of your customers and employees, or discuss the inner workings of your products and relevant industry events. If well structured and told in a normal tone of voice, these stories become fascinating pieces of information that give your audience a unique and honest insight into your journey – and purpose.
It can be done: Patagonia
One of the most impressive storytelling strategies that's been utilized by brands is from outdoor clothing company Patagonia. Their major purpose is to "use business to inspire and implement solutions to the environmental crisis". One of their goals is to reduce the waste created by making outdoor clothing. With this, the company is setting an important example in their industry. They also support the environment through their campaigns and content.
Patagonia has nailed blending company and client stories. Their client stories aren't about excessively happy customers who marvel at how warm their new jackets keep them. The Patagonia Field Reports feature people with a passion for the outdoors – the feeling of being surrounded by nature and doing everything they can to preserve it. The stories convey a certain lifestyle that fits in with the purpose of Patagonia, rather than obviously endorsing the brand. The company also runs a blog called The Cleanest Line, aimed at employees, friends, and customers. It gives an inside look into the company and its employees, their lives and what they find important – including holidays like Halloween.
It's not just stories of customers and employees, though. The Worn Wear program encourages people to reuse old wear by telling the stories of people's favorite clothes and the adventures they had in them.
And that's the thing – Patagonia actually uses stories as the drive for all their forms of communication. None of the examples mentioned above focus directly on the newest specs incorporated in Patagonia clothing; instead, they focus on the broader scheme in which the clothes are made and worn. All these efforts clearly point to a purpose-driven approach to communication.
Need some more inspiration? Here are 9 examples of socially conscious brands and their impactful PR campaigns.
Don't just send your message, win people to your cause
As Patagonia's CMO Joy Howard said in an interview with FastCompany:
"People come into the brand through the product but it takes them a long time to learn about what the company stands for. Once they do, they're hooked on the brand forever. So as a marketing team, the task is very simple, and that's to make it easy for people to discover what the company is all about, and make sure it's not hidden and tough to access. Because once they do know, they're in. They're with us."Joy Howard, Patagonia's CMO
That's the power of using stories to get your company's purpose out there: people may not immediately get it, but once they do they're hooked.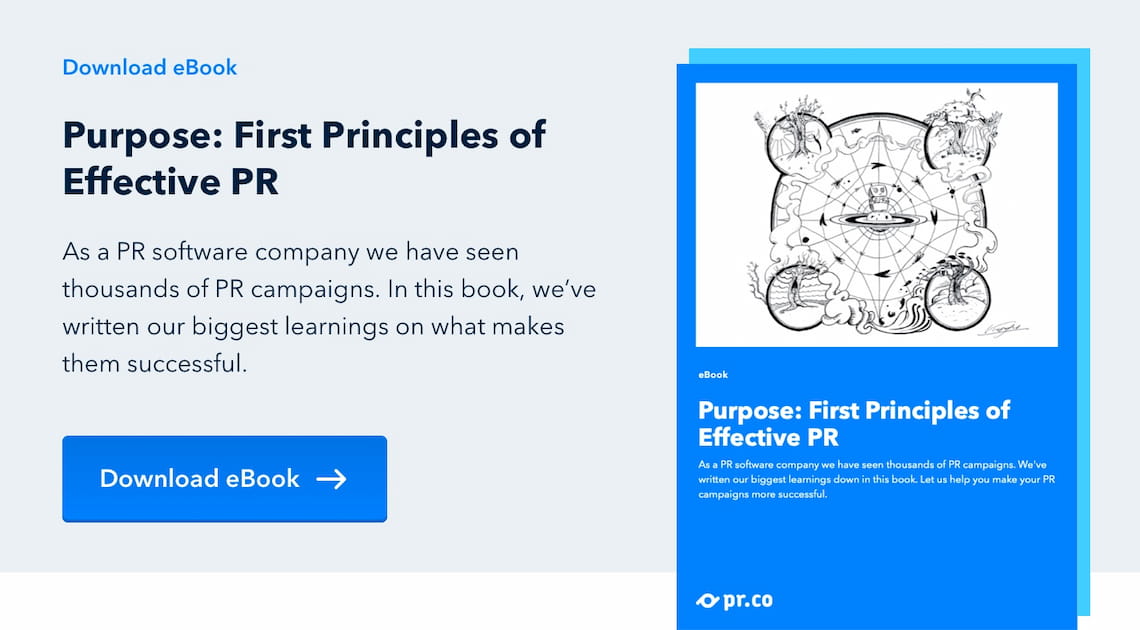 Sjors Mahler is the Commercial Director at pr.co. He's worked with PR and communications teams for 9 years and has organized dozens of meetups and events for the Amsterdam PR community. Sjors has an MSc in Persuasive Communications and specializes in branding, sales strategy, and inbound PR.. Connect on LinkedIn or send an email