Successful PR departments all have one thing in common: they have great online newsrooms. If you struggle with pitches that don't get picked up, journalists that can't seem to find your news, or poor quality coverage, it could be time for you to either get an online newsroom- or improve the one you already have.
Jump to:
Definition of an online newsroom
Mediaroom, Press page, Corporate newsroom, Pressroom, Online media center…. there are more names for online newsrooms than you can shake a stick at.
Luckily, the definition is clear: an online newsroom is the home for media coverage and company news. It's the public-facing heart of your brand, the place where you can control your own narrative.
When done right, your online newsroom makes it ridiculously easy for journalists to find your company news. They can find out what your company does- and why- in seconds. Which makes it very easy for them to write a story about you.
An online newsroom is often listed as 'best practice' in public relations for a pretty important reason- it dramatically increases both the volume and quality of your media coverage.
Key features of the best online newsrooms (and why they have them)
An online newsroom is not going to bear much fruit if no one can find it, it has no actual information, or it has a clunky user experience. When a journalist can't find what they want quickly, they are more likely to abandon a story in favor of another brand. For an online newsroom to be effective it needs some key features.
Here's what these key features are- and why they are so helpful:
A newsroom lets the media get to know what your brand is up to
Corporate news sections are where you inform journalists about your events, accolades, company updates, or anything else you are doing. Ultimately, you are what you do, so your company news is a great way to help others understand your brand story or philosophy.
"If something's not newsworthy for a broader audience, it doesn't mean that we don't like to know about it. It's often essential for the context of other stories. We, however, most of the time miss those announcements, since they don't survive the 'no-news filter' in our inboxes. It'd be much better to publish such news in the news archive on your website so that we can use it as contextual information for a bigger story.

Remy Ludo Gieling, Journalist and Editor in Chief @ Sprout and MT
As with every component in your newsroom, design it with the journalist in mind. While some journalists might be interested in financial news, others might be more interested in product-related news, or events. By segmenting your news in your newsroom, you can cater to each of these journalists specifically. All they have to do is navigate to the right category.
A newsroom provides everything a journalist would possibly need to tell a good story
In PR, as in all things, it's good to cover all bases. A Press Kit combines all the elements of a product or story into one tidy, digestible package. It can include logos, PDFs, documents, reports; or any other assets that breathe life into a campaign.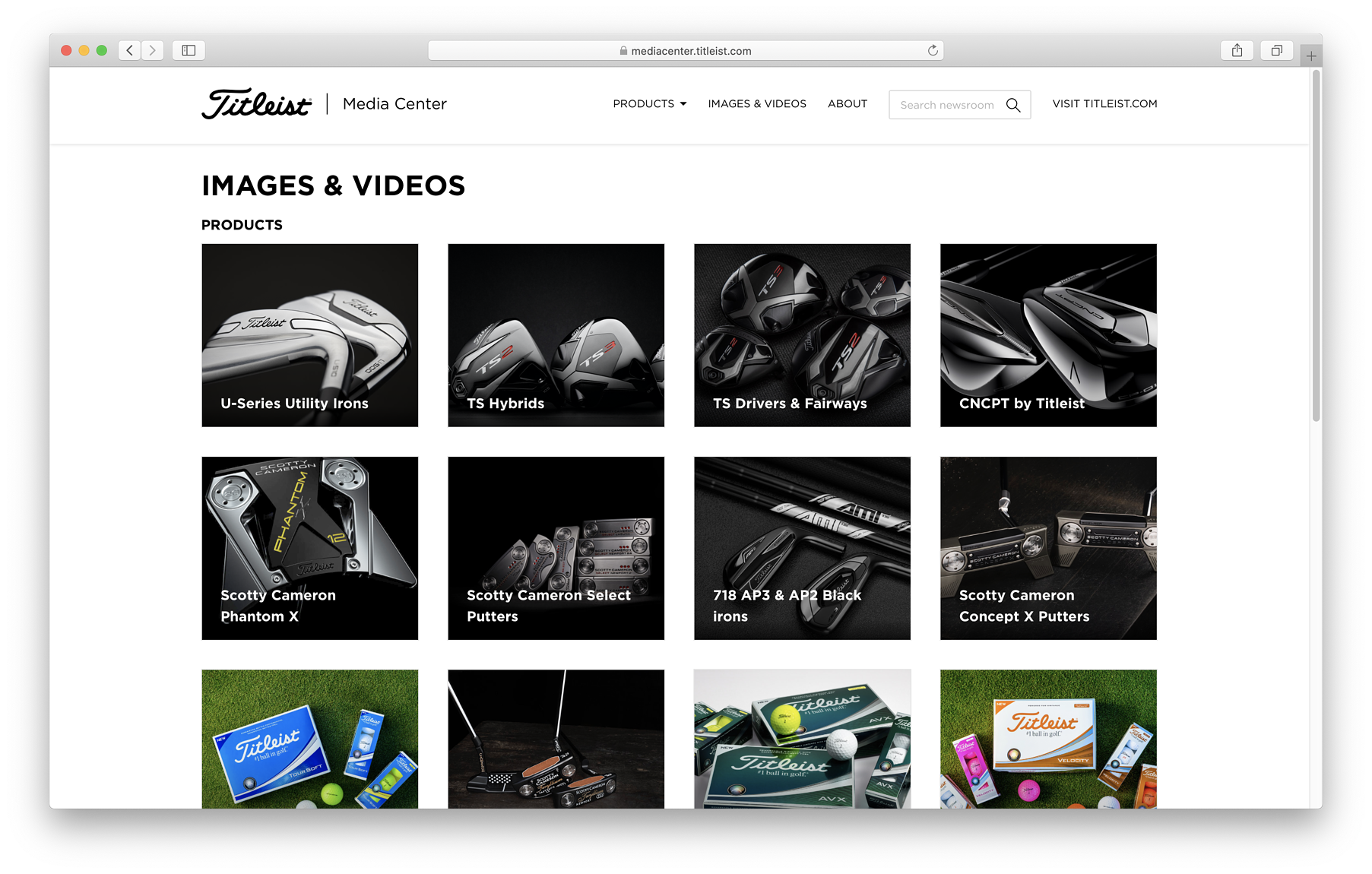 Digital storytelling is increasingly visual, so easily accessible, high-quality Image Banks are especially important. By providing every asset a journalist could possibly need or want, you make it impossible for them not to write about you.
A newsroom puts you in touch with the right people
You will probably have had the experience where a customer service question accidentally hits your inbox. Clear Contact Information makes sure that people connect with the right people immediately, whether they are a journalist, an influencer, or an investor, so you don't have to tell people to reboot their computer.
Your online newsroom is an obvious, dedicated environment for your media relations. With clear signposting your core team and visitors alike waste a lot less time, so it's easier to cover you.
"Most important are clear links to contact details and spokespeople. I like to reach out on the phone and LinkedIn, some of my colleagues prefer email. A newsroom without any contact details would be a big miss."

Remy Ludo Gieling, Journalist and Editor in Chief @ Sprout and MT
A newsroom lets journalists know who you are and what you stand for
A strong About Section gives context to a brand narrative. It is how a company explains the unique value they bring to the market and how their coverage fits into a wider company (and industry) story.
Brands like VanMoof have a great About section, with heaps of personality: sharing its inception story by two Dutch brothers, some big milestones, its mission, supported with beautiful photography.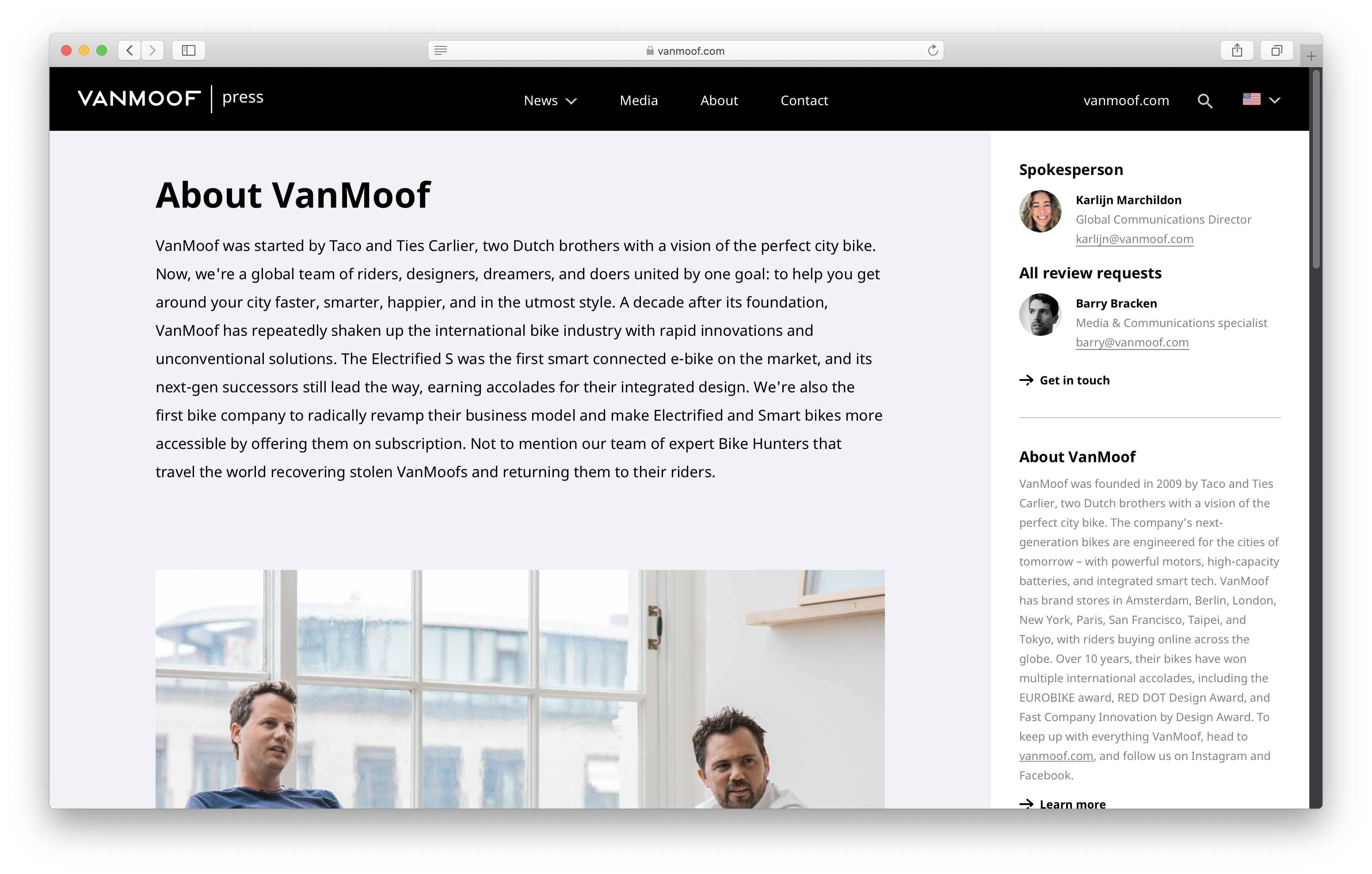 A newsroom shows the media what people are saying about you
Your Clippings Section captures the history of your media coverage and the movement you've created. Visitors can clearly see conversations about you look like, and with clear logos from reputable publications who have covered you, you have that social proof that is foundational for brand reputation. Also, in an interview with a Dutch journalist we did a while back, we learned that journalists often use previous coverage as a source for information and quotes.
These testimonials or story angles can also be great inspirational content for future stories.
A newsroom gives journalists the opportunity to subscribe to your news
Media contacts who are already keen have the opportunity to Subscribe to future news directly from a press page or an online newsroom. This is a brilliant way of building contacts who are genuinely engaged and can be a powerful way to start a relationship.
A newsroom helps journalists find key information fast
By including a strong search functionality in your newsroom, you get company news and information to visitors and enthusiasts that little bit faster. Make sure to include all your content in your newsroom search: logos, media kits, press headlines- these full site searches can be particularly useful for big media centers or time-pressed journalists.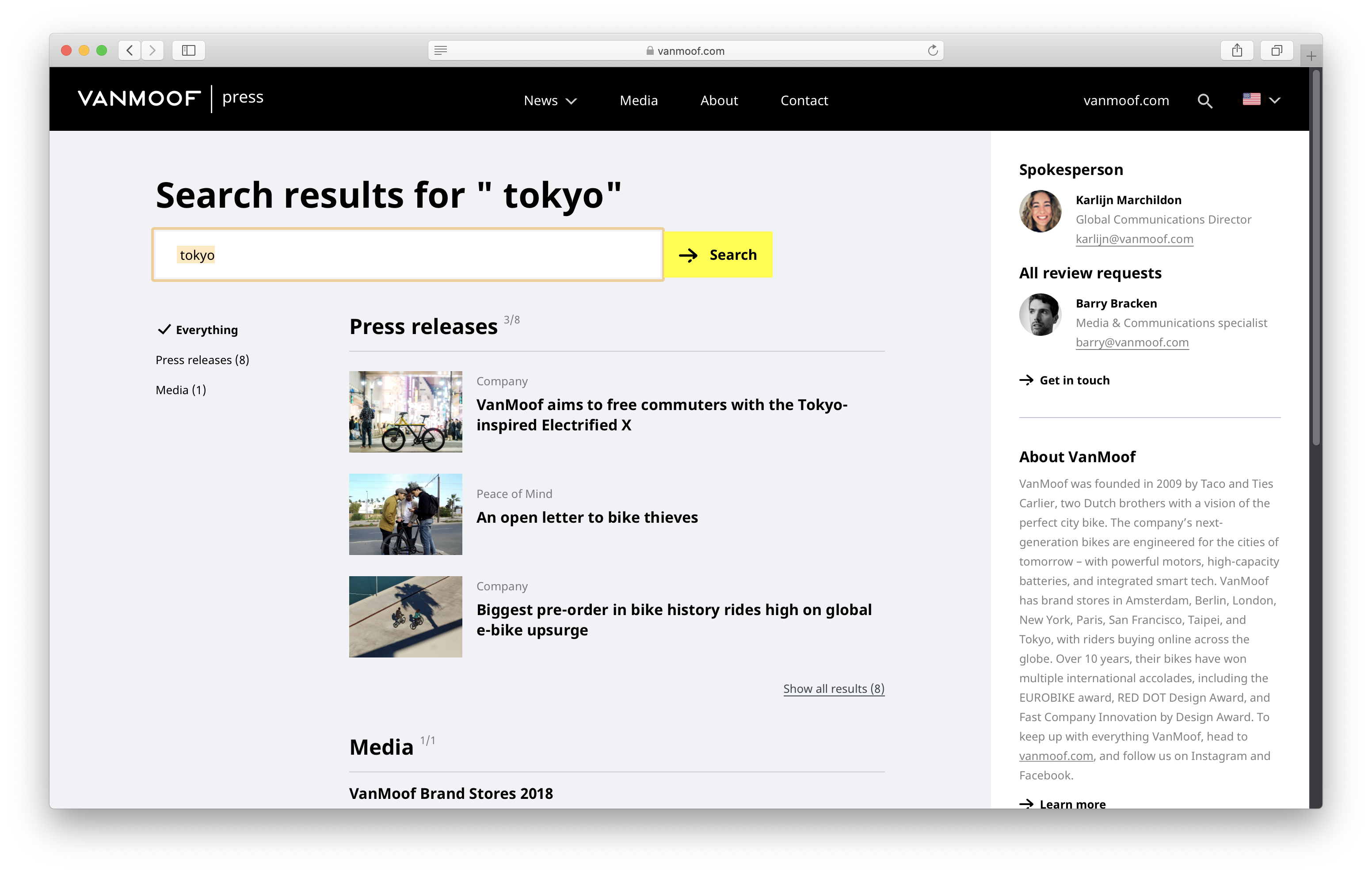 PR jargon got you scratching your head in confusion? We've got you covered. Check out our

PR dictionary

with 100 terms every PR pro should know.

Examples of good corporate newsrooms
WeTransfer has extended their colorful branding into their newsroom. The whole site is straightforward to navigate, making it easy for journalists to find the story or assets they need in seconds. The clear about section gives some extra context on brand identity and what products the company owns. Interestingly, with WeTransfer being a design-driven company, they've built a separate section showcasing their awards. The newsroom is set up separately from the rest of WeTransfer's website, entirely dedicated to its media contacts.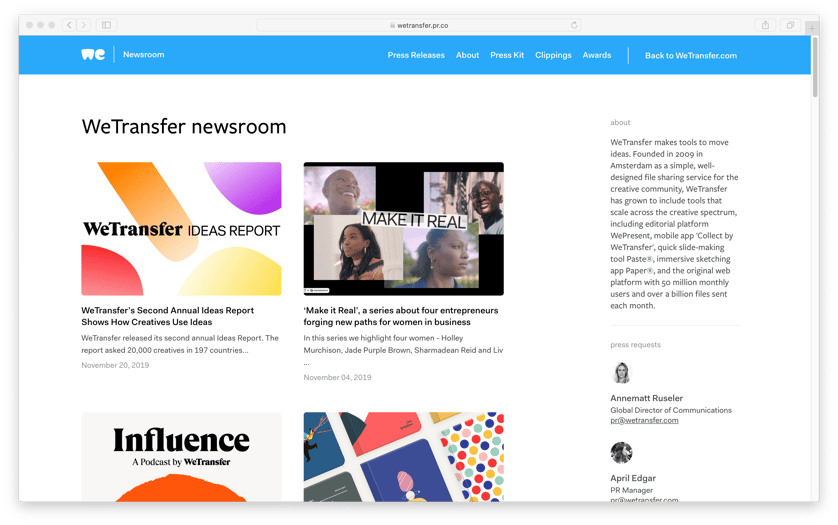 Titleist is a good example of what companies with physical products can do with their online newsrooms - by turning them into a fully comprehensive media center. The advanced search within the media center makes it easy to find what you are looking for in seconds, despite the size.
Dolby's newsroom
In Dolby's newsroom, you'll find corporate news about all Dolby's products. In order to keep a clear overview, and give journalists an overview of product-specific news, all articles are segmented into different categories. There is also plenty of information for visiting investors, analysts, and other stakeholders, linking to investor resources, executive leadership, and corporate facts.
How do you build a good newsroom?
Essentially, the best newsrooms are built with in collaboration with your media contacts, not just on input from your marketing or communications team. What is it that journalists want to learn from our newsroom? How can we support them better than we currently do? What happens after journalists receive a press release? Ever asked your media contacts what they think of your newsroom? Or how they like the way you're currently providing them with news?
Ultimately, it's your team that will use a newsroom every day. A good newsroom solution knows that you get flooded with media requests, that you need to be able to update your campaigns on the go, and that you are constantly juggling people from different teams and companies.
The company-facing software that powers online newsrooms is now getting more sophisticated, including everything from Content Management Systems, to CRMs and workflow tools to organize your contact lists and pitching history, to media monitoring services. Each company will have its own unique spin on an online newsroom but by putting everything in one place, you save a ton of time.
The public-facing part of online newsrooms is designed with journalists in mind. A journalist, like you, is a consumer of content and, unsurprisingly, wants a 'low friction' experience where things look great and are easy to find. It may seem obvious, but if you want the media to seriously you have to take them- and their time- seriously too.
Why are online newsrooms important?
As media transitions from traditional news outlets to the digital sphere, online newsrooms are increasingly important to keep your brand in the conversation. The jury is out on whether press releases are becoming obsolete, but whether you are shooting someone an email on sending them a DM on Linkedin, they will always be directed back to a newsroom. This keeps you professional and consistent and makes space for new modes of reaching out.
PR is also an industry in transition, gradually taking on complementary media activities like brand journalism, thought leadership, and content marketing. An online newsroom ties all this together in one central place and gives you a strong voice, so you can weather these changes.
Here are some key ways online newsrooms help your brand:
Supports 'Outbound' PR

'Outbound PR' - the process of pitching your news to the media - is improved by an online newsroom as it keeps things consistent and of high quality. Links included in pitches direct media to the same place- no matter who in your team is sending it- and includes all the supporting information that you wouldn't put in an email. No one wants to receive a novel.

Increases 'Inbound' PR

Online newsrooms have perhaps the most significant impact on Inbound PR. By providing everything a journalist would need to create a story independently, you make the whole scenario much more efficient for you both. This 'self-service' method of PR has a great return on investment- you lay the foundations with story ideas and assets- and journalists do the rest.

Improves SEO

If someone Googles 'who is the CEO' of your company you don't want them to find an old photograph of someone with a weird mustache who worked for you 10 years ago. A good online newsroom helps you control answers to people's questions. It also sends traffic to you rather than to your competitors, whilst doing a great job of boosting your domain.

Boosts brand credibility

You spend ages crafting the perfect pitch but when you send it you have a small tinge of worry or regret. If part of your worries are quality-related, a good online newsroom will solve this. It creates a space that you can feel proud of and have confidence in. You can't amend a PDF, and you can't fix typos in an email you've already sent, but you can constantly fine-tune a newsroom. This high quality makes you more credible and cuts through the clutter of bad PR.

Makes journalists happy

A good online newsroom demonstrates respect for journalists' time, making them much more likely to cover you as a brand and to continue working with you in the future. Strong media relationships are at the heart of any successful PR strategy, so a journalist's experience is not something you can ignore.

Saves PR teams time

Sometimes PR can feel like groundhog day, where you receive the same requests for logos (or headshots! Or contact details!) over and over and over again. An online newsroom scraps all that time-wasting- but is also great for journalists who are in a state of 'flow'. They can quickly find the information they need on an online newsroom and continue with their story.
If you are working across agencies, countries, or teams, having everything in one place keeps things consistent. It stops tasks from being done either by the wrong person or in the wrong way. You can then take those hundreds of collective hours you would have wasted on email chains and put them towards something more deserving of your talents.

Controls the narrative

Controlling your narrative is an integral part of crisis communications and PR in general. It helps with your brand safety and holds the media's waning attention for longer. With a live version of your news, you can fix any errors or add details on the go, unlike a PDF where you can enjoy losing sleep over mistakes you may have made in an email. If you are working with multiple people it also ensures you are all using the material- so anyone can open it wherever they are- and it will always look great.
"The worst thing you can do is send us a PDF. They're not easy to preview, it's a hassle to download them, and you can't use any images straight from PDFs. Our team prefers emails with the full press release in the body of the email, and with links to the full press release in your newsroom. The link is important for us because that makes it easier to share with colleagues on Slack."

- Remy Ludo Gieling, Journalist and Editor in Chief, Sprout and MT
How do I go about building a newsroom?
Online newsrooms can be built in-house or bought as an off-the-shelf solution from a specialized company. The decision is different for every organization, depending on their unique situation and functional requirements. We've written a guide about the pros and cons of building or buying a newsroom solution. We hope in comes in handy.
Now, here at pr.co, we've created hundreds of newsrooms for strong brands worldwide. Don't hesitate to shoot us a message (on LinkedIn, by scheduling a demo request at the bottom of this page, or by sending our colleague Sjors an email, whatever you prefer!).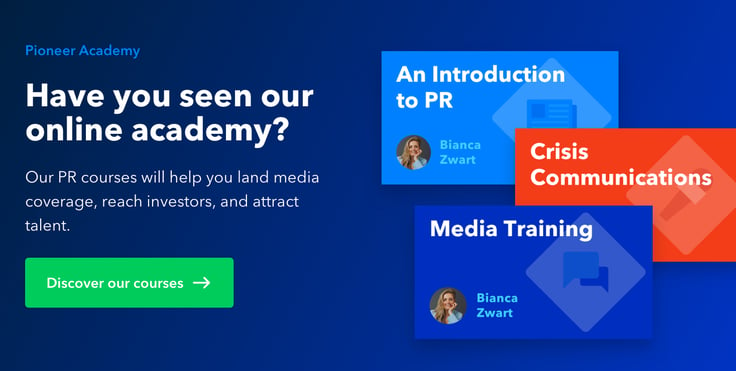 Carmen Guillen is Content Team Lead at OLIVER Agency. With over 7 years of experience as a copywriter and editor, Carmen has written for high-profile blogs and newspapers, and directed the content teams for fast-growing startups and NGOs, including PR.co's blog and Unfold Magazine. Carmen is passionate about ethical business and artful storytelling.. Connect on LinkedIn or send an email